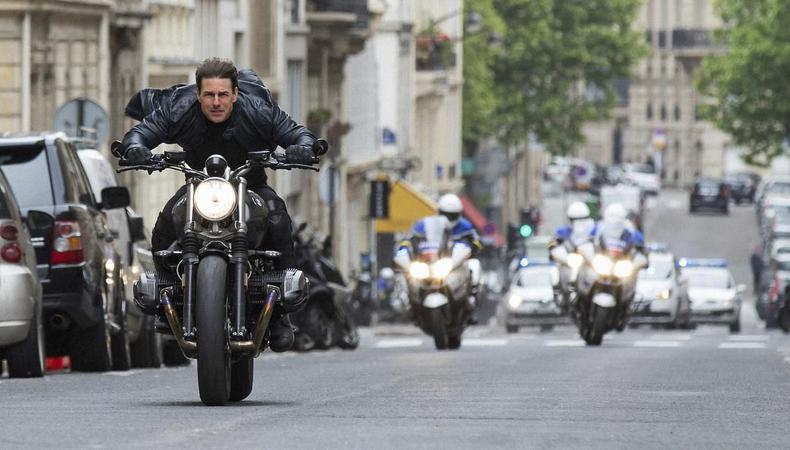 Stunt Coordinator Job Description: What Does a Stunt Coordinator Do?
The stunt coordinator's main responsibility is to coordinate, choreograph, and cast all of a production's stunts. Due to the dangerous nature of stunt work, the stunt coordinator's main responsibility is ensuring the safety of all cast and crew when stunts are being performed on set.
Charlie Croughwell, stunt coordinator ("The Laundromat," "La La Land," "Dawn of the Planet of the Apes"), says the job's duties are to "coordinate with the director on the stunt-related concept; design action sequences; assist any department's needs related to specific stunts; plan and organize stunts crew for performance-related action by any cast members. As the stunt coordinator, I also provide all departments with the necessary equipment and information they need, and I manage the budget for all stunt-related expenses."
Department

Stunts
Alternate Titles for Stunt Coordinator
Head of stunts
Crew Hierarchy
The stunt coordinator is the head of the stunt department. They hire and train all stunt performers during pre-production, as well as any actors who will perform minor stunts themselves, and lead a team of fight coordinators, stunt doubles, stunt players, and stand-ins. They collaborate with and report to the director.
Stunt Coordinator Salary
A stunt coordinator can earn $20,000 to $70,000 annually.
A stunt coordinator's salary depends on their level of experience, the scope of a project, and the number of stunts required. According to Zip Recruiter, a stunt coordinator can earn anywhere from $20,000 to $70,000 annually. However, based on a Vanity Fair report, a film with a $200 million-budget could see a seasoned stunt coordinator taking home six figures.
Stunt coordinators are represented by SAG-AFTRA, which means they're guaranteed a minimum rate for their work on union productions. If they're also performing stunts themselves, they may be entitled to additional stunt adjustment pay based on the difficulty of the stunt performed. For example, a pratfall—a simple fall from standing—would earn an additional $100, while something more difficult and dangerous like a cannon roll—when a nitrogen cannon is used to propel a vehicle into several rolls—would earn $5,000 every time it's performed.
How to Become a Stunt Coordinator
As head of the stunt department, stunt coordinators must have years of experience as professional stunt performers before aging into roles as fight coordinators and, eventually, stunt coordinators. According to Buster Reeve, stunt coordinator and performer on "Game of Thrones," "Westworld," and "Kick-Ass 2," aspiring stunt coordinators should "be a stunt performer first. Get proficient in multiple sports, including gymnastics or martial arts or swords, as fighting is a huge aspect of action onscreen."
"You should begin doing stunts and work your way up to coordinating," echoes Croughwell. "This process is important in regards to your level of experience by the time you're in a position to determine how you plan on executing a stunt and learning how to manage a stunt person or actor."
As far as knowing it's time to transition away from performing stunts, "the older you get, the harder it is to recover from the big hits," says Emmy-nominated stunt coordinator Cort L. Hessler ("The Blacklist," "Sneaky Pete"), who still does a few stunts but "coordinates so much that I've kind of been just letting the younger, more improved stunt performers" step in.
Stunt Coordinator Required Experience + Skills
Expert experience in stunt work, knowledge of health and safety codes on set, leadership and management skills, and expert-level knowledge of weapons and fighting techniques are required for the job.
Since most stunt coordinators have previously done extensive work as stunt performers, they have the knowledge and experience required to not only perform but also coordinate. "Becoming a stunt coordinator takes time and experience. The experience is gained from years of doing stunts yourself and seeing how they're set up and executed safely," says Reeve. "Stunt coordinators are responsible for everyone's safety, so you can't rush the process."
As for the mental skills needed for stunt work, Backstage Expert, stunt coordinator, and stuntman Gregg Sargeant says, "A highly specialized set of skills is required for stunt work.... It takes total commitment and far more than a desire to add something to a résumé."
How to Get Started in Stunts
For more on how to get work on a film crew, visit Backstage' crew hub!