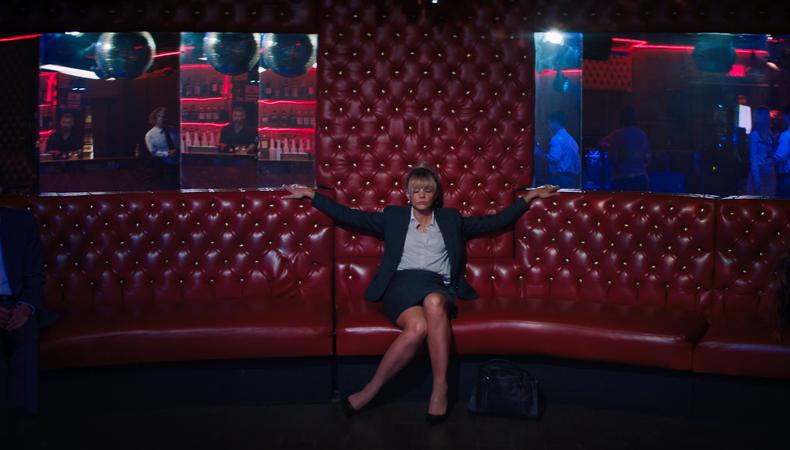 The 2020 Sundance Film Festival came into focus during its awards gala on Feb. 1, when Grand Jury prizes were presented to "Minari" for U.S. Dramatic Feature, "Boys State" for U.S. Documentary Feature, "Yalda, a Night for Forgiveness" for World Cinema Dramatic Feature, and "Epicentro" for World Cinema Documentary Feature. Of the 28 prizes given, 25 films were honored, with 12 directed by one or more women, 10 directed by one or more people of color, and two directed by filmmakers who identify as LGBTQ.
The awards were bestowed after 10 days of buzzy premieres at the Park City, Utah fest, including 128 new feature films and 74 shorts—selected from over 15,100 submissions.
The First Step to Getting Your Work Selected for the Sundance Film Festival
"Minari," produced by Plan B, gives a different spin on the American dream by telling the story of a 7-year-old Korean-American boy in the mid-1980s, whose life is thrown into a tailspin when his family relocates to Arkansas to start a farm. And in addition to its Grand Jury Prize, "Minari," written and directed by Lee Isaac Chung, was also honored with the Audience Award for U.S. Dramatic Feature.
Documentary winner "Boys State," directed by Jesse Moss and Amanda McBaine, tells the story of a thousand 17-year-old boys from Texas, who take it upon themselves to build a representative government from the ground up. The Audience Award for U.S. Documentary was presented to "Crip Camp," in which attendees at a summer camp for disabled teenagers went on to ignite a landmark civil rights movement for people with disabilities in the 1970s.
"At Sundance, we believe art can break through noise and polarization," said Sundance Institute Executive Director Keri Putnam in a statement. "In volatile times like these, democracy and storytelling aren't separate—they're inextricably linked."
On the acquisitions side, there was talk among journalists and distribution execs before Sundance even started that film sales would be soft after many of the big buys from last year's festival failed to make an impact at the domestic box office, among them "Late Night" ($15.5 million), "Brittany Runs a Marathon" ($7.2 million), and "Blinded by the Light" ($11.9 million).
But that theory went out the window, and in a very big way, when "Palm Springs," a crowd-pleasing time loop romantic comedy starring Andy Samberg and Cristin Milioti, was purchased in a joint acquisition by Neon and Hulu in a record-breaking deal worth more than $17.5 million—a Sundance record by a mere $.69, which beats the previous record held by "The Birth of a Nation," which was picked by Fox Searchlight Pictures in 2016.
Speaking of Searchlight (which recently dropped the "Fox" from its name after being acquired by Disney), the specialty label showed it was still a force to be reckoned with in the acquisitions business when it offered a reported $12 million for the suspense thriller "The Night House," starring Rebecca Hall as a widow who uncovers disturbing secrets about her husband, which premiered at Sundance as a Midnight movie.
Other acquisitions include the Cold War drama "Ironbark" (starring Benedict Cumberbatch) by Lionsgate, the sexual awakening coming-of-age dramedy "Uncle Frank" (written and directed by Oscar-winner Alan Ball) by Amazon Studios, and the horror satire "Bad Hair" by Hulu.
But many films went into Sundance with distribution deals already in place, a whopping 10 of them with streaming giant Netflix, including the documentaries "Crip Camp" and "Miss Americana: Taylor Swift," both of which premiered back-to-back on opening night. Focus Features is already set to release its revenge thriller "Promising Young Woman," starring a superb Carey Mulligan, on April 17, while Sony Pictures Classics will release "The Father," starring Anthony Hopkins in a tour de force performance as an 80-year-old man slipping into dementia, this fall to align it with awards season.
Also announced was the appointment of a new Sundance director. Tabitha Jackson, formerly of the Institute's Documentary Film Program, will replace outgoing fest director John Cooper. For more information and a full list of festival winners, visit www.sundance.org. And stay tuned throughout 2020 for updates on next year's film awards race!