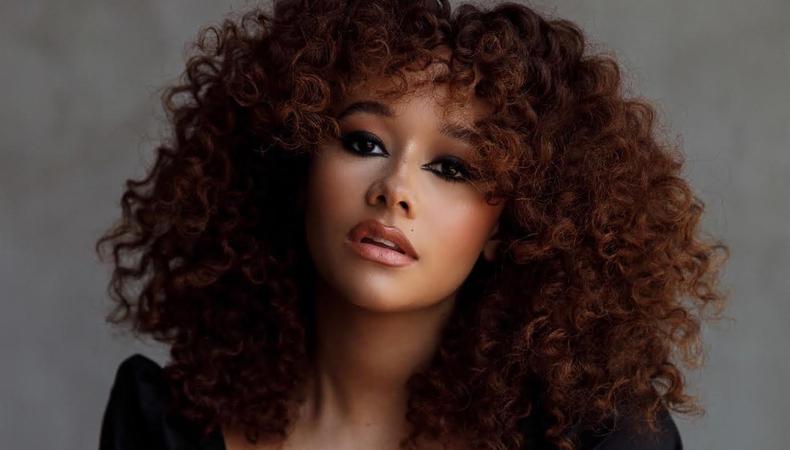 The following Career Dispatches essay was written by Talia Jackson, who stars on the Netflix comedy series "Family Reunion."
After 10 years of auditioning, without booking anything other than one indie film that didn't get off the ground and one ABC pilot that didn't get picked up, I almost dropped out of acting.
In 2018, after not ever getting a role that actually aired somewhere—and I mean not even a co-star role, for 10 years—I was just about done. The pilot season of 2018 was devastating to me and I really thought I would just never book a role. The previous year I had booked Diablo Cody's pilot "Raised By Wolves" in a series regular role, but it didn't get picked up and that took a toll on me. Then, eight months later, I had three pilots fall through. One was an NBC comedy that gave me a straight offer without having to test, but just after we were getting ready to sign the contract, they had to drop my role because the table read of the pilot went over by 10 minutes.
During that same time, I had turned down another ABC pilot test deal, again with Diablo Cody, in order to take the NBC straight offer. Now we needed to go back to ABC, which we did, but in the end, they couldn't convince the studio that I was dark enough in my skin color to play the daughter, which hurt a lot because that had been the story of my life the last 10 years in this industry. I was never dark enough to play the child of African American parents and of course, those were the only roles I could go out for since there weren't any Black and white [interracial] parents being represented in film and TV at that time.
The third pilot in 2018 was an ABC musical that I had trained really hard for. I was pinned to play the series regular daughter. They ended up having to drop the musical because the contracts were taking too long for the lead role. The worst was when I lost two pilots in one day. I cried and cried for hours that night and talked to many friends who tried to help me through it. The next day, my mom, brother, and I got in a car and took off on a driving trip and I took a 10-day break from acting. It was still hard when I got back. My heart just wasn't in it anymore. I had lost my passion and just didn't think it would ever happen for me. So a month later, I went to Wisconsin, where I grew up and where I visit every summer, and took a six-week break without any auditions, not even taped ones.
Netflix's "Family Reunion" was auditioning girls that summer for my role, and even giving offers, but I wasn't aware because I had told my agent I needed a break. But my mom had me get on a plane and come back, and told me not to give up; that I had been so close and it was going to happen any minute. Within 10 days of being back in L.A., I was asked to do a last minute taped audition for "Family Reunion." I turned the tape in on Monday, went to producers on Tuesday, tested on Friday and five minutes after the test, was offered the role of Jade.
I couldn't believe it when I got that call. It was a day I never thought I would see. Then, two weeks after that, I booked a recurring spot on ABC's "Station 19." I learned that taking a break is what I needed to come back stronger, and that if you are getting close on booking, that is not the time to give up. It's only a matter of time.
READ: Think You Know How to Act in Comedy? Think Again
Working on Netflix's "Family Reunion" is obviously a dream come true for me. I love that we have an all-Black writers' room and most of our crew are POC and I am thankful that our creator Meg DeLoatch and Netflix accepted me as a cast member with the lighter skin that I have. Meg wanted the show to represent Black families of all colors and she has brought these issues into a few episodes, which is important. I've received so many DMs from around the world from parents, children, and other adults, thankful that the show has a character like Jade, because they always felt like they didn't fit in anywhere and they could really relate to her. It's so important that they feel represented in the TV industry.
We also have the most amazing cast. They are so supportive and inspiring to work alongside, which makes my job so much easier. Tia Mowry, who plays my mom on the show, is always sharing helpful tips from all of her years working in the industry in comedy. Since she was acting at my age as well, she always has great advice to offer.
My advice to anyone working on a multi-camera show for the first time would be to not let the multiple cameras scare you into being too stiff or uncomfortable in your acting; to still be free with your physical expressions, while still being mindful about where your camera is.
Looking for remote work? Backstage has got you covered! Click here for auditions you can do from home!