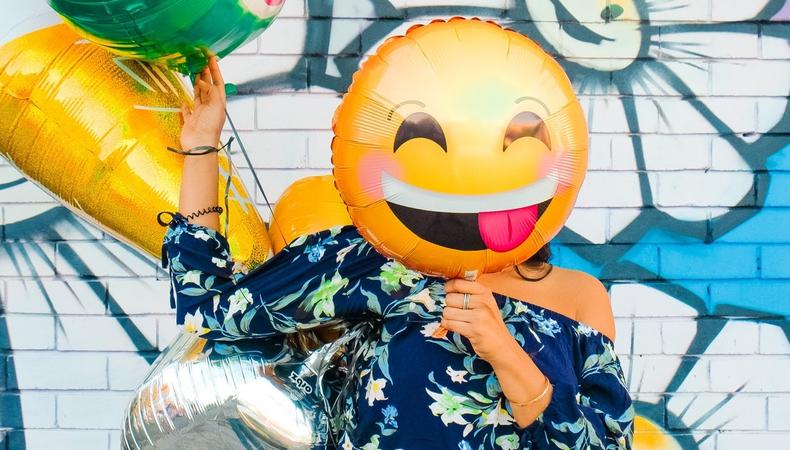 No one knows for certain who originated the phrase "Dying is easy; comedy is hard," and it's a shame because that person was definitely onto something. While acting in any genre has specific requirements, acting in a comedy borders on another art form entirely—which is why we consulted industry and Backstage Experts on how to find the funny (and avoid faux pas!) when performing comedy.
You don't have to try as hard as you think you do.
"This is the secret: You don't have to prove that you're funny.
"It may seem an obvious statement, but for a lot of actors it isn't. In the context of auditioning for a television show or film, 'comedy' is a label for a broad genre. Obviously a comedic production should produce humor, but that does not mean every character, every scene, every line, or every moment is intended to get a laugh." —Gunnar Todd Rohrbacher, acting coach, writer, director, producer, and Backstage Expert
Remember your basics.
"Truthful commitment to comedic circumstances is funny. Some actors think playing comedy means forgoing their basic acting homework. Not so. Knowing and inhabiting your character's objectives, stakes, obstacles, state of mind, philosophy, relationships, and circumstances is crucial. You must also understand the story's time period and location, and the attendant customs. Truly funny comedy requires making all these things real." —Michael Kostroff, Backstage Expert
Comedy and acting is a two-way street.
"I also think all comedians should take acting classes because you have to be able to act out the things you talk about. You have to be able to help get the message across and using your body is a great way to do this. If you can't act them out, the audiences can get lost. And you never, ever want a lost audience. That's the number one rule." —Red Grant, actor, comedian, writer, producer
Comedy is rooted in naturalism.
"But before you can be funny, you must be natural. Everything in acting starts with being natural and real. When I ask Nickelodeon and Disney casting directors what they are looking for in auditions, they always say, 'natural, real kids.' So create your reality and character, be spontaneous, and connect to the other actor. Right! Just like when you are doing drama—make all the same choices and backstories, and break down the scene just like you would if it weren't comedy. Nothing is funny if it looks fake. It's funny if we think your character is really just like that." —Cathryn Hartt, acting coach and Backstage Expert
Never veer from a comedy's script.
"I recently sat in on a casting session for a major television drama. The actors auditioning for roles ran the gamut from semi-celebrities to total unknowns. Some held the script, others were empty handed. Some sat, some stood. Some were chatty, others were quiet. None of those things were determining factors in the quality of their auditions, which ranged from deeply moving to laughably inappropriate. But the actors who stood out all had one thing in common: they were word-perfect. And if an actor flubbed a word, they or the casting director would ask to do it again." —Rob Adler, actor, director, teacher, and Backstage Expert

Context is everything.
"What does make an audience laugh? 'Comic context,' the most important aspect to creating comedy. Comic context is what makes an audience want to laugh all through the scene, even if they only end up laughing once. The actor's process, on the other hand, creates 'dramatic context,' which communicates to an audience that it's watching a drama, which makes the audience want to feel. Ironically, by relying on 'the actor's process' to create comedy, actors and directors are telling the audience not to laugh." —John Swanbeck, author, columnist, speaker, and Backstage Expert