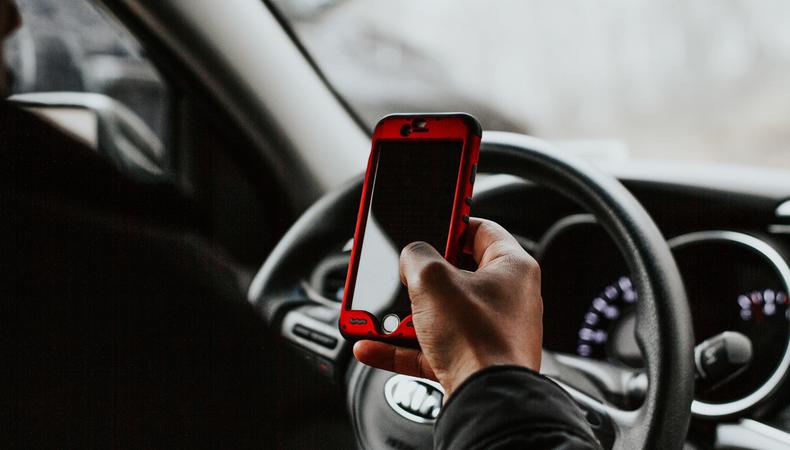 Each day, we learn more about navigating in a world with the risks posed by COVID-19. Those in the entertainment business have learned that more can be done remotely than they might have realized, but as restrictions are relaxed and offices and sets cautiously venture back into in-person interactions, those in charge must keep everyone safe. Actors have to know that from auditions to days on set, their health will be prioritized, and casting directors are likewise trying to find the best ways to keep themselves and actors safe when it's time to meet again. Both sides of the audition table have quickly come to utilize the digital tools at their disposal for auditioning, but one casting team, Justin Radley and Arlene Schuster, commercial casting directors at the Los Angeles–based company, ASG Casting, have turned to tech to ease the transition to in-person auditions.

While distancing in an audition room seems simple, the process of entering a building and waiting for your audition is less so. Crowded waiting rooms, check-in bottlenecks, searching for the right room—all of these scenarios become risky in the post-pandemic world. That's why Radley and Schuster invented TheWaitingRoom. With this new app, L.A. actors faced with in-person auditions can wait for their audition time in the safety and isolation of their car and get a notification for where and when to go at the time of their audition. L.A. CDs are quickly adopting this tool, and it will expand to other cities, too, as in-person auditions slowly return, and Radley shared with Backstage how it benefits actors and CDs alike, even in a future when physical distancing is no longer a requirement.
Share a little bit about how you've been working in recent months.
ASG Casting has been working from home since the shelter in place went into effect in March. The first jobs we saw come back were ones in which we cast actors remotely and the talent actually shot the commercials themselves in the safety of their own homes with the virtual guidance of the director and production team. More recently we have cast projects to shoot on set, but our office is still casting everything remotely, either by requesting self-tapes or through virtually directed casting sessions.
"We ultimately decided the idea of letting actors wait in the safety and comfort of their air-conditioned cars until it's time for their audition seemed like the right way to go. "
What major changes have you had to make to the way you do your job?
We have to spend a lot more time sitting in front of the computer, but I guess so does everyone else. There's always been a lot of screen time in casting, but now it's pretty much all screen time since we don't have any in-person interaction with the actors. Some offices have started holding in-person auditions, but we haven't yet. My partner Arlene Schuster and I have been working to retrofit the design and flow of our facility, Southpaw Casting Studios, so we're ready for in-person auditions if a client really feels it's necessary. With the recent spike in COVID-19 numbers in L.A., however, we highly recommend self-tapes or virtual auditions.
How do those changes translate to the acting side of your casting process?
Actors have to learn a whole new skill set to stay competitive. Not only do they have to know how to make themselves look and sound good on self-tapes and virtual auditions, for self-tapes, they have to direct themselves, as well. It's important that they follow the casting director's instructions very closely.
What sparked the idea and need for the virtual waiting room tool you're developing?
When Arlene and I were trying to figure out the traffic flow of our facility to make it safe to have sessions in our three studios simultaneously, we started talking about a tech solution like a check-in app at a restaurant hostess stand. We were originally thinking we would have people line up outside just like at Trader Joe's, and a red light and green light above our front door would let people know when it was safe to enter the building. Once inside the building we planned to have a big monitor on the wall, kind of like the DMV, telling people when to enter studio 1, 2, or 3. There were a number of problems with this initial idea, primarily having the actors line up outside six feet apart in the blazing sun. We ultimately decided the idea of letting actors wait in the safety and comfort of their air-conditioned cars until it's time for their audition seemed like the right way to go.
A production safety guide to navigating COVID-19.
Describe the development process, how did you design the product to serve your needs as well as actors' and what did the process of creating it look like?
We reached out to our friend and colleague Joe Brundige. He's a former studio owner who has been doing video conferencing and other tech solutions in casting for years. After Joe did some initial research, he showed us some existing programs used in other areas of business, but none of them seemed to suit our specific needs. Arlene and I wanted the virtual process of checking in for an audition to be as close to the sign-in process actors are used to. Joe had some ideas about how to execute it and said he could come up with something to show us pretty quickly.
How does it work and why it is beneficial for you and for actors?
When we send out audition times, we'll include the check-in link in the wardrobe section because we know actors will receive that information directly. They'll be instructed to click on the link when they arrive at the casting facility and find a place to park. The actors enter their name, cell number, and email. They'll immediately receive a text message telling them they are checked in and will be notified when it's time for them to go to the studio. Since each studio around town is different, those text messages will be tailored to the specific location. For example, at Southpaw we have a covered patio with enough room for three actors to stand in the shade, so we can have one actor waiting for each of our three studios. From their cars, they'll receive a message when it's time to come to the patio. From there, they'll receive a message when they should enter the building to be on deck, and then finally they'll receive a message when it's their turn to enter the studio. The session director is controlling all of the messages that go to the actors by advancing them in the virtual queue. If an actor wants to check their position in line, they can text back the letter "p" to find out how far back they are. There are some other features to it, too, but that's the basic idea.
"Our main goal in creating the system was to eliminate as much person-to-person contact with the actors as possible. We want to ensure the safety of every actor coming into our facility as well as all of our employees."
What should other casting directors know about the tool?
Our main goal in creating the system was to eliminate as much person-to-person contact with the actors as possible. We want to ensure the safety of every actor coming into our facility as well as all of our employees. Near the beginning of lockdown, the CCDA (Commercial Casting Directors Association) had a big Zoom meeting to discuss ideas about moving forward when things open up again. Everyone kept coming back to the idea of having an extra assistant in the lobby to check people in. The idea was that the assistant would take the actor's cell number, send them back to their cars to wait, and then text the actors when it's time for them to come back. One of the obvious problems with this solution is that we would be putting that assistant in contact with every actor on the schedule. The other problem is that the assistant would be sending text messages to the actors from their own phone, so all those actors would have the cell phone number of the assistant, which poses some privacy concerns. TheWaitingRoom eliminates the need for that extra assistant to come into contact with everyone, and it streamlines the whole process.
What do you want to make sure actors know about it?
For starters, we want actors to know it exists. We plan to make a Youtube tutorial that we will include when we send out the audition times and check-in link. We also plan to start hosting online tutorials for talent agents, who can invite all of their clients to the virtual meetings.
What will sets and crews look like after COVID-19.
What changes are you going to have to stick with for the foreseeable future to your process and casting operation? How does the virtual waiting room tool factor into these?
For the foreseeable future, the majority of casting will be done with self-tapes and virtual auditions. When the creative needs of a project dictate that we see people in person, however, TheWaitingRoom will help keep the number of people in the building at any given time to a minimum. Although Arlene and I haven't had any sessions at Southpaw yet, casting directors have used TheWaitingRoom at other facilities, and it's been very successful.
What changes have you made that you think you'll implement permanently, even when things eventually go back to "normal"? How will the virtual waiting room tool be useful then?
Because actors will continue to get better at self-tapes and virtual auditions, and our clients are getting used to them, I think those options will be more widely accepted than they were before COVID-19. I also think sessions in the future could incorporate a combination of casting methods. For example, if an actor isn't able to make it across town in time for an audition, they might go home to their own audition studio and send us the file to upload to our session. We plan to continue using TheWaitingRoom even when social distancing isn't a concern any more. Even when it's declared safe to be in a crowd again, there's no reason for casting facility lobbies to be jam-packed with actors waiting for their turn to audition. It's a tech solution that should've been developed years ago.
What do you want actors to know about casting in these circumstances?
If you're not a natural tech wiz, take a class to learn how to properly light, mic, and shoot your own auditions. If the technical aspects of your self-tape are distracting, that decreases your chances of getting a callback and booking a job.
What do you think people on the casting side and the acting side can expect a day of work to look like in the upcoming months?
I think we'll continue with more remote casting for a while and will gradually start incorporating in-studio sessions, mainly for callbacks attended by the director. I think the agency creative team and other clients will watch the callbacks remotely.
How to creatively adapt during quarantine.
What else do we need to know about TheWaitingRoom?
We've already done a demo of TheWaitingRoom with CCDA members and the casting facilities in L.A., and several of the biggest facilities jumped on board with it immediately. We'll eventually start introducing TheWaitingRoom to CDs in New York, Chicago, and other cities.

If anyone is interested in learning more about how it works, you can check out the website or email [email protected] to schedule a demo.
Get more COVID-19 resources for performers and creators on Backstage right here.