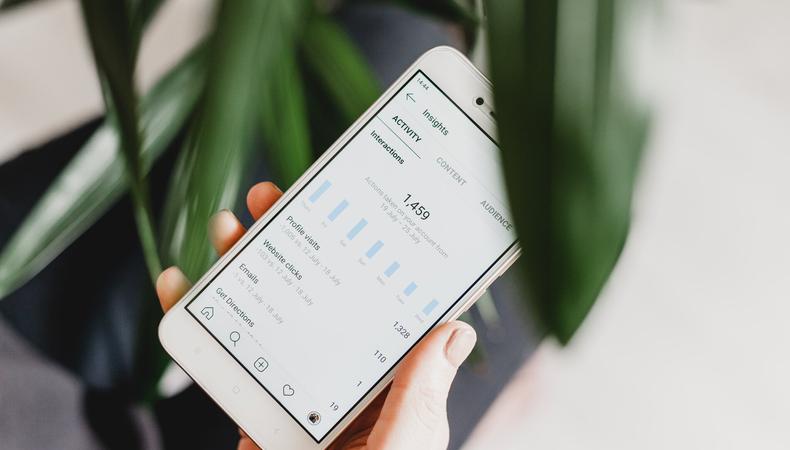 At first glance, the world of influencers may seem to be waning in 2020. Posts from Instagram VIPs like Arielle Charnas and Jack Morris lounging in their villas and mansions feel more than a little tone deaf in the midst of a pandemic, and luxe megainfluencers may have lost their shine for users who crave authentic, meaningful content they care about, can relate to, and feel fresh and different from others on the platform.
But brands aren't ditching their influencer strategies entirely. Instead, more and more are turning to microinfluencers for more down-to-earth partnerships with niche audiences from whom they can expect a response.
What are microinfluencers?
While macroinfluencers boast between 100,000 and 1 million followers and megainfluencers clock in at over a million, micros have smaller audiences between 1,000 to 100,000. That's why they tend to cost less, allowing brands to put their eggs in multiple baskets.
Don't be fooled, though: Micros' comparatively smaller audiences are mighty indeed. That's because their follower relationships tend to be strong due to their typically niche subject area, in which they tend to be regarded as experts (think fitness coaches and foodies).
In fact, according to a report by social media marketing company Socialbakers, approximately 40% of brand partnerships were with what it defines as small influencers (10,000–50,000 followers), followed by what the company defines microinfluencers (which it categorizes as less than 10,000, but there is some debate over how these numbers are categorized). In comparison, macroinfluencers were involved in the fewest number of partnerships (1–3%), according to Socialbakers.
Why are brands transitioning from big influencers to microinfluencers?
Bigger isn't always better, and with the combo of changing social media algorithms, shrinking budgets, and a societal shift in tone, brands are focusing on quality over quantity when choosing influencer audiences.
"Generally speaking, there's a big shift to micro," Gil Eyal, founder of brand marketing company HYPR, told Backstage earlier this year about brands' interest in influencers. " … Follower count is something that's become less and less important, as the platforms have made it harder for big influencers to reach all of their audience. There's an understanding of the value of activating a lot of smaller influencers instead of one big one."
Some brands credit their microinfluencer strategies in staying afloat during the tumultuousness of 2020. In fact, Singapore-based "clean" beauty brand Klynn Beauty, founded by Talisa Poh, was gearing up to launch its first product in mid-2020 when the pandemic hit—and microinfluencers were far more effective in reaching the brand's target audience than paid advertising, Poh said.
"Although [microinfluencers] don't have that reach and spread bigger influencers do, they can be more effective because their followers really trust and believe in what they recommend," Poh told CosmeticsDesign-Asia earlier this month about Klynn Beauty's success.
It's not just newbies that are embracing the micros, though. Brands like Häagen Dazs have been jumping on board with their own microinfluencer strategies as of late, while others like Sperry, Audible, and Coca-Cola have been utilizing micros for the past several years.
How can you find your brand the perfect microinfluencers?
Microinfluencers may help you get the bang for your buck, but only if you select the right ones for you. Don't let this overwhelm you, though: Let it be part of the fun. Think about what really makes your brand unique and strive to find micros who embody that. If a microinfluencer doesn't feel like the right fit to you or them, their followers won't be fooled either, so don't be afraid to take some time searching for the right players to work with. Not to mention, influencers' work is out there to scan on your own so research is available to you in the palm of your hand.
After determining who's who in your target industry, ask yourself the following questions:
What's your budget?

While it's generally true that micro partnerships cost less than their larger counterparts, some still come with a hefty price tag. Determine your budget, the number of microinfluencers you're hoping to bring on board, and the most you'd be willing to pay for your brand's perfect microinfluencer. Speaking of which…

Do any microinfluencers already know of or use your brand?

You might already have the perfect microinfluencer in your mentions and you don't even know it! Before choosing your influencers, try doing a search for who's tagged your brand in the last 90 days or so. You'll of course want to look for the revered blue checkmark, but keep in mind that there are plenty of unverified micros that still have sizable audiences and may already adore your brand with more unbridled passion than you'd ever get from a glossy Instagrammer.

Would you choose this person to be a spokesperson for your brand?

It may seem like an extreme question to ask about someone you've probably never met, but let's get one thing straight: Choosing an influencer partnership is like choosing a 24/7 spokesperson, regardless of the size of their audience. You don't get to control everything they say, but everything they say

will

reflect on your brand, so it's a good idea to go through a couple months worth of their past posts to make sure your values align.

Why do you want to collaborate with this person? Why would this person want to collaborate with you?

The bigger the audience, the more likely the "why" is all about the numbers: money for the influencer, engagement (and thus, money) for the brand. But typically, that doesn't work for microinfluencers: Smaller, nicher audiences crave authenticity, and they trust that micros will deliver that. For a partnership to work, the "why" must be solid for both parties: You both stand for the same ideals, or their personal brand fits with your brand so well that a partnership seems only natural.
Above all, don't rush into a partnership. Take your time to feel things out and explore what your brand is looking for. In the meantime, do some research using platforms like Backstage to find the perfect microinfluencer that will make your brand shine.