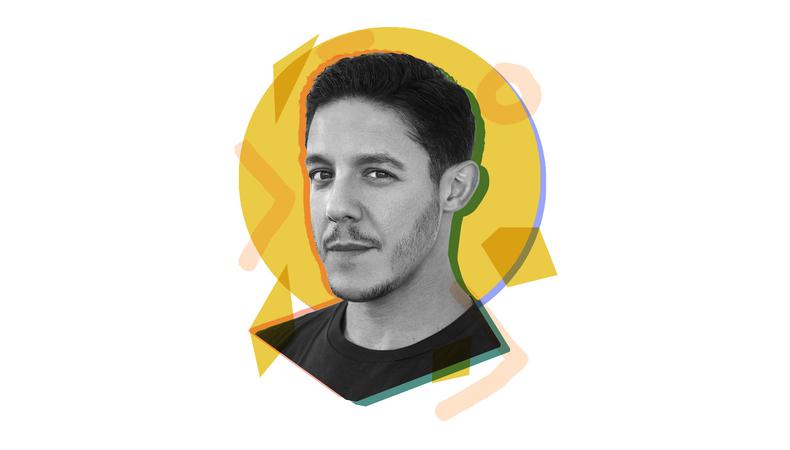 When Theo Rossi first auditioned for "Sons of Anarchy," he knew he needed to be a part of the show. After reading for most of the main characters, Rossi took a chance and accepted a smaller part, Juice—and then the show changed his life. After "Anarchy," Rossi went on to appear on "Luke Cage," "Lowriders" and, now, in Zack Snyder's "Army of the Dead" (now streaming on Netflix). Here, he shares his worst audition story and the actor whose work he has meticulously studied.
What was the moment you decided you wanted to be an actor?
I could never have imagined in my entire life that I would be an actor. It seemed so far-fetched from the reality that I grew up in. I never knew anyone who was an actor; I didn't even know anybody who was an artist. I grew up in New York City, more particularly Staten Island, which was a working-class, blue-collar lot; as many criminals as there are cops and as many cops as there are criminals. The path was you would either get a city job, work on Wall Street, or a more nefarious endeavor, which was what I was surrounded by. I came back from college and had no idea what I was going to do, because I had been going down the wrong path in every aspect of my life. My father left when I was young, and sometimes we become the thing that we never want to be. A buddy of mine was taking an acting class in Manhattan at Lee Strasberg Theatre Institute, and he seemed to be loving it. I started hanging around, and there were a lot of cool people, people I'd never been around, people from all over the world. I had never gone up to do scenes. A teacher saw me sitting in the back of the class [and] she got to know my story of who I was and what I'd come from and what I'd done. And then some guy came in to cast an independent film that never came out, but it was about a young hustler who was going down the wrong way and she said, "Just talk to the guy." I did and I got the role. I had never acted before. Here I am on the weekends, going up to Westchester to do this movie. I don't know how to act, but I'm learning on set and that, ultimately, became my life.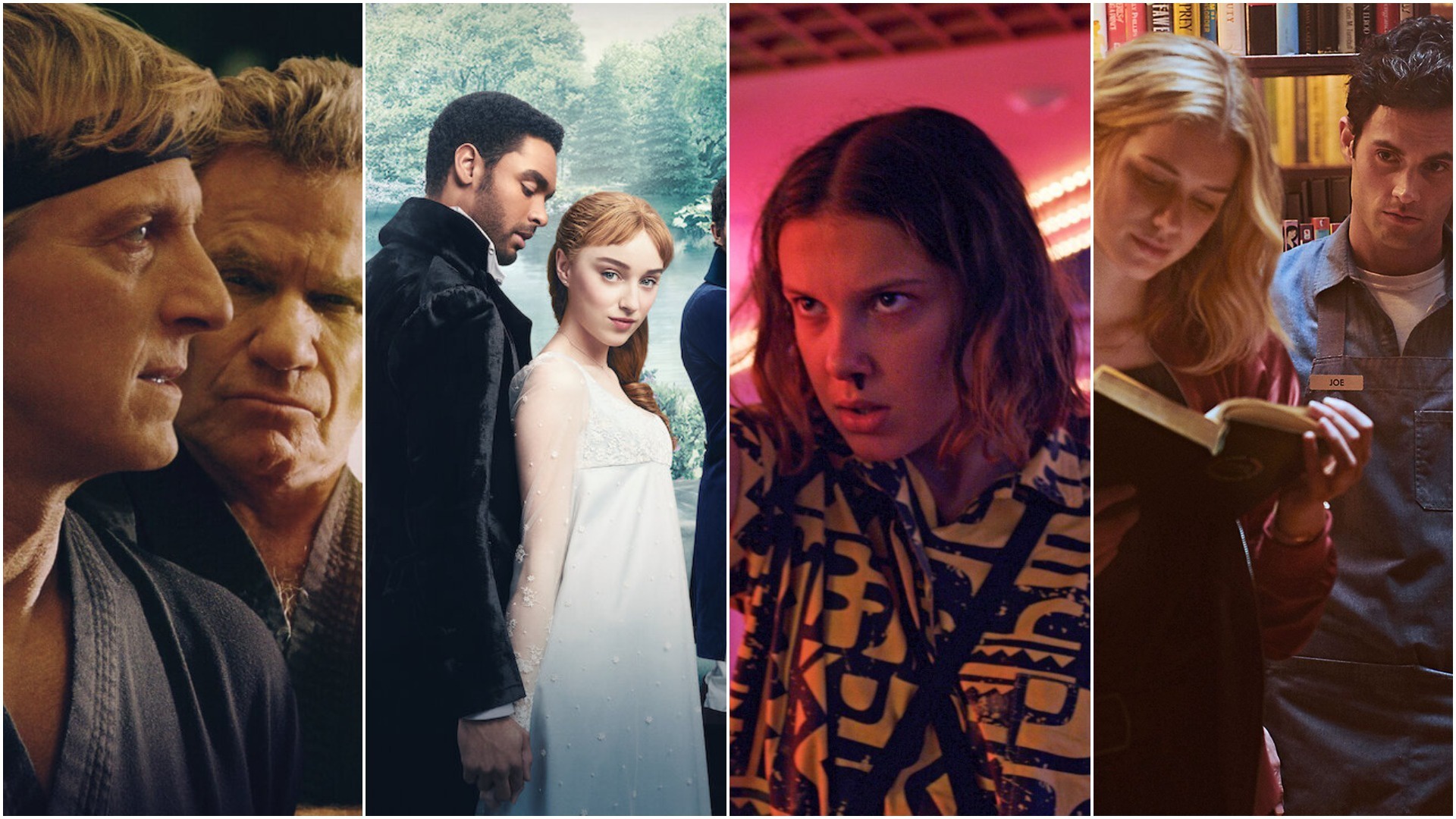 How To Audition for Netflix
What advice would you give your younger self?
I mentor actors now. What I tell them now, just from my past experience, is this: If I was a young actor now, I would never sleep. You have a 4K camera in your pocket. You can go buy a $10 tripod on Amazon and you can start making your own movies. And even better? You have a studio to upload it called the internet and YouTube and all these social media apps.
How did you first get your SAG-AFTRA card?
I did so much extra work, which, now, looking back, was the greatest thing I ever did. I did extra work on "Sex and the City"—I think that was the one that put me over the top, when they did the L.A. episode.
How do you typically prepare for an audition?
I am pretty psychotic about research. My way is probably only appropriate for me, because I work with actors who learn their lines in makeup. I've worked with actors who don't want to learn their lines; they want to keep it fresh. I have to do both. So, that means I have to know them so well until I can say them backward. I have to know every single person's line in the script. Better writing is easier to memorize. Writing is easier to memorize when you know exactly why you're saying it. Once I know those, my next trick is to forget them. I have to forget that I know them, and then it gives me the ability to have fun. I love improv-ing, but the only way I can be good at improv is knowing why I'm there and what narrative is pushing this scene. What am I here for? My friends used to make fun of me; they'd be like, "Why are you staying home for two days before you have a Chevy audition?" Because I want to be fully ready. That was always my mindset.
What is your worst audition horror story?
When I first got to L.A., I used to smoke cigarettes and drink. I had gone to this big callback and I was chain-smoking outside the audition. I was really good friends with the casting director, she's almost single-handedly responsible for my career. She called me after the audition and said, "They loved you, but you reeked of smoke and they were overwhelmed." As someone now who doesn't smoke, doesn't drink, runs marathons—I wasn't aware. I was just so concerned with my own thing and calming myself down.
READ: How Zack Snyder Finds Humanity
in Superheroes
What's the wildest thing you ever did to get a role?
"Sons of Anarchy" was serendipitous in so many ways. My uncle, who had a big hand in raising me, had become a long-haired, bearded, rockabilly biker. When I decided to become an actor, he would tell me stories about his life. One of the ones he would always tell me about were of these [biker] clubs. A couple of years later, "Sons of Anarchy" comes up. Wendy O'Brien, who I love to death, had cast me in something right before it, and she was like, "You're really right for this world, I don't know where." They brought me in for the lead role, of course I didn't get it. And I continued to read for almost every character on the show. I didn't get any of them. I was like, "Oh, my God, I'm supposed to get this!" Then, lo and behold, [Wendy] was like, "Kurt, the creator, wants to talk to you." He called me up and he was like, "Listen, I want you as part of this show. I don't know what you're going to do. I don't know if you're going to have one line or 100. I don't even know if you'll make it past the pilot, but if you take the chance with me, I'll take the chance on you." And I said, "Done."
My manager at the time, they dropped me. They were like, "No, you have all these other things going on, you can't do this for no money." I was like, "No, I'm supposed to do this project." The whole project changed my life. That was like going to college for me. It changed how I looked at acting, it changed how I was as an actor. It changed how I was as a person. Everything in my life came from that show and that decision. I knew as clear as I'm talking to you that I was supposed to do that show, and I would've done anything to do it.
What performance should every actor see and why?
John Cazale is one of the greatest actors ever. He unfortunately only did five movies. All five were nominated for best picture [Academy Awards]. What every actor should do is pick someone and go watch all their performances, not just the ones that everybody talks about. Go to the early stuff and watch their growth as an artist. John is a great place to start, because he's such a fine actor and you can watch, over his five films in a very short span of time, his incredible growth as an actor.
Looking for remote work? Backstage has got you covered! Click here for auditions you can do from home!