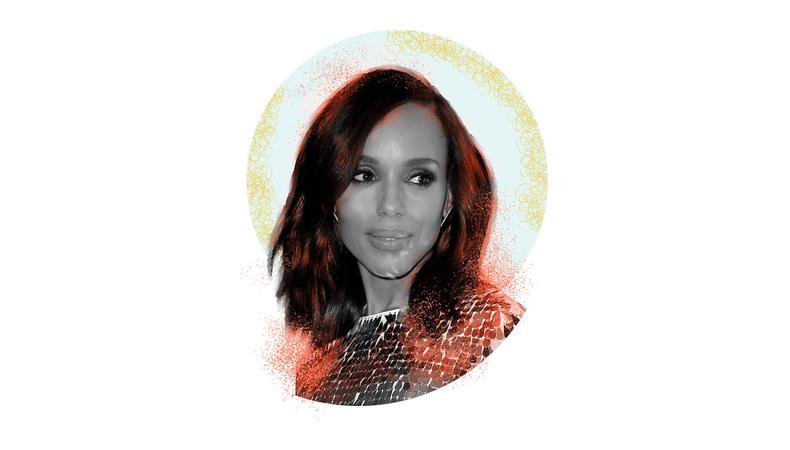 The craziest thing Kerry Washington ever did to get a role was, let's say, baked to perfection—but she doesn't remember doing it. While directing a recent episode of HBO's "Insecure," one of the show's ADs reminded the actor that she'd gone "method" for her final callback for the 2004 feature "Ray" (on which he also worked). Washington, however, has no recollection of the move—but, hey, it obviously worked! Read on for that story, how overalls made for the most devastating audition feedback she ever received, and more.
What performance should every actor see and why?
If you can see Anna Deavere Smith perform live, do that.
What's the craziest thing you ever did to get a role?
I don't even remember this, but I just worked with the AD from "Ray," because he's now the AD at "Insecure," and I was directing [an episode] there. He told me that at my screen test for that film—which was not a camera test but an old-school Hollywood screen test; it was my final audition—that I brought baked goods to the audition. I was like, "What?" I don't remember doing that, and I kind of can't imagine it because at that point in my life I was not a baked goods person. I think it was part of my embodying the character, because she was such a homemaker. Not only did I bake the day before, but I brought it to set to share with the crew.
What is your worst audition horror story?
I remember being devastated once after I went to audition for something. My manager called me and said, "Did you wear overalls to the audition?" I was like, "Yes. Why?" She was like, "Because they said that you looked like a child, and you weren't sexy, and that they couldn't see you." I just remember that was horrifying to me. I had a really hard time with that feedback, because I just wanted to tell stories. I didn't want it to be about the commodification of me or my body or how I looked. Of course, all of that is part of how we tell a story, but it took me a long time to be comfortable with being seen, quite frankly. I think for a long time, I thought that acting was about hiding in the people I got to become as opposed to being willing to reveal more of myself.
How did you ultimately come to terms with that?
A lot of therapy.
How did you get your SAG-AFTRA Card?
I got it doing this ABC afterschool special called "Magical Makeover" when I was either in junior high school or ninth grade.
What advice would you offer your younger self?
I get asked this all the time, and I never feel like I have a good answer, because you know what? It takes all of the journey to become who we are. I think the biggest thing I would say is trust yourself. Please, trust yourself.
Looking for remote work? Backstage has got you covered! Click here for auditions you can do from home!