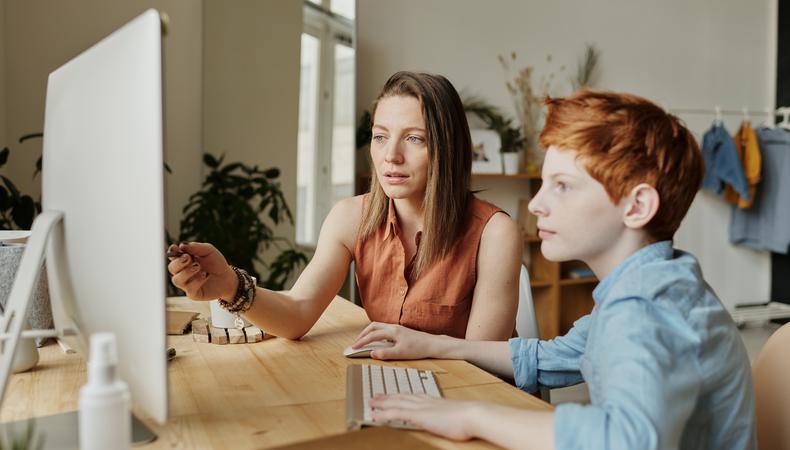 Right now we're all spending a lot of time at home, but soon enough, we'll be out creating and acting again! Until then, there's much that you can do to maximize your child's chances of success without leaving home or spending money like keeping their online presence up to date.
Make sure your child is well-represented online and that casting directors can find her and witness her amazing talent with ease. Here are a few things you should remember when updating your child actor's online presence.
1. Update casting profiles.
Has your child recently taken up baking? Has he grown a few inches this year? Taken an improv class? Is all of this information reflected on your child's casting profile? You always want to have very detailed and updated casting profiles on sites like Backstage. You never know what obscure talent or factoid a casting director, particularly a commercial casting director, might be looking for. This means that you need all of the questions answered about every single skill, talent, and attribute on all of your child's casting profiles. If your child roller skates or is learning Mandarin, that all needs to be represented on his casting profile. Also, you need to have credits totally up to date and in the correct format. Your child's agents will also be thrilled to have easy access to the most up-to-date information!
2. Finesse your IMDb Pro profile.
When's the last time you paid close attention to your child's IMDb profile? While casting profiles are very important, IMDb Pro profiles are equally important. Casting directors and filmmakers use IMDb Pro as a reference tool on a daily basis. If you don't have an IMDb Pro account, please consider signing up for one as soon as you can. Make sure all of your child's basic information is up to date. Are all of your child's credits listed? Are her representatives also listed? If not, you may have to put in a request for an update to IMDb to update credits and to her agents to update IMDb on their end.
Once you have all of your child's basic information updated, make sure to update her photos and media. Did you know you can upload production stills and publicity photos yourself? Do this! Gather the best film stills and publicity photos of your child and upload away. Also, you can upload your child's demo reel to IMDb.
3. Get social media savvy.
If your child is not on social media or is on social media but not with any level of consistency, now is a great time to explore options. Of course, you'll want to enforce any household rules that you have regarding screen time and social media. Once you and your child are ready to tackle social media, consider his brand. Is he into comedy? Perhaps he could make some fun, short Instagram videos on a regular basis. Does he love to dance? He may consider using TikTok! Whatever you and your child decide on, develop an action plan that is aligned with your child's brand and be consistent. Know that casting directors look at Instagram, particularly when it comes to teen and young adult actors. So, if your child is a teenager who wants to work on Disney projects, his social media profiles should be upbeat and wholesome.
4. Take stock.
Review the profiles you already have or have just created from the above suggestions. When you look at your child's profiles, do you find some missing pieces? What is missing? What could be improved upon? Make a list of all of the missing pieces, however big or small.
5. Take action.
Now is the time to develop your action plan. From your list of missing pieces, create a list of things you can do right now such as updating credits and skills and do them! Then, make a list of longer-term goals such as creating a new drama reel or signing up for improv comedy classes. If your child needs a new agent, now is a great time to research and start reaching out.
This is a great time to take inventory and to take action. In doing so, you're setting up your child to win once the industry reopens.
Looking for remote work? Backstage has got you covered! Click here for auditions you can do from home!
The views expressed in this article are solely that of the individual(s) providing them,
and do not necessarily reflect the opinions of Backstage or its staff.