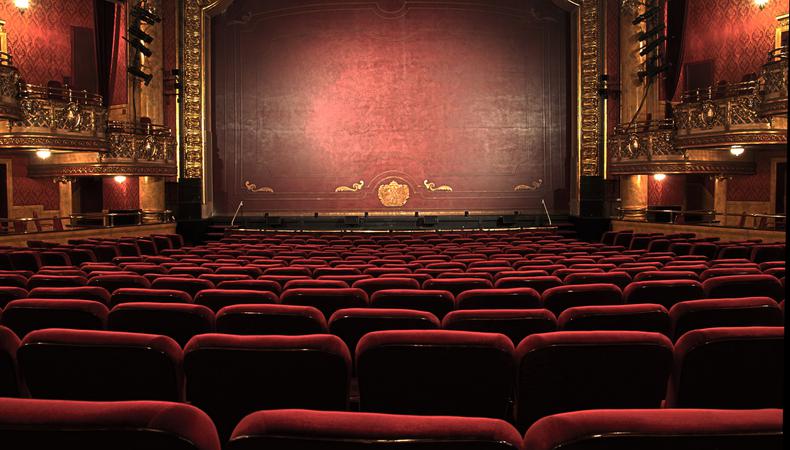 As a professional theater designer and a college professor, I'm continually asked by emerging designers what they can do to make the transition from academic theater to the professional world. Although there is no tried and true method for making the transition, there are a few things that successful young designers do which give them a leg up.
What are they? Well, here are the top five things I recommend all designers from scenic to lighting do, regardless of skill, education level, or region.
1. Learn to draw.
No matter how well you draw, all designers can improve how they communicate on paper or screen. Drawing, digitally or traditionally, is the foundation of good design. Practice is the only way to build confidence and style. If you're currently in school, I highly recommend you enroll in drawing classes, but if you're out of school, there are many ways to learn or improve without spending a lot of money on instructor fees.
This Broadway Lighting Designer Wants You to Worry Less
First, there are several strong tutorials and instructors producing free videos and content online. Proko.com and Drawabox.com are excellent resources that are well-worth exploring for quality, free drawing instruction. Second, most local galleries often host open drawing studios where artists of all skill levels can draw from life for a small fee. Third, museums and community colleges often have professional artists on staff who teach drawing classes as part of their curriculum. This last suggestion is the most expensive of the three, but personal instruction from a professional artist will improve your drawing skills the quickest.
2. Research great designers.
Most young designers don't know the names and styles of working professionals, historic or contemporary. If they were a painter, not knowing the elements of art history or successful contemporary artists would be a hindrance to their growth, but for some reason in the entertainment industry, we accept that young designers will be ignorant of the practices and techniques of previous or even contemporary designers.
Familiarizing yourself with the creative solutions of great designers will inform and improve your own designs tremendously while building a visual vocabulary of styles that you can pull from as you begin producing your own work. I'm not suggesting you use the designs of others in your work, but knowing how the best designers solved problems can spark new ideas as you approach your own designs.
One of the most overlooked methods of researching professionals is shadowing or observing working designers. Watching a theatrical lighting designer tech a show is a master class in preparation, decision making, and good communication. If you know of a professional designer in your city, contact them and ask if you can observe her process. If that feels too forward for you, you can contact a regional theater or your local film office and ask about shadowing opportunities. You'll be amazed at how open people are to helping a young designer get their feet under them.
How to Become a Theater Director
3. Apply for internships and apprenticeships.
Working as an intern is not glamorous, but it does allow you to observe professionals working in the field, build your marketable skills, add professional credits to your résumé, and expand the network of professionals who know your work personally. Most theaters, film studios, and even design firms offer internships or apprenticeships in either design or technical areas that are tangential to designing. Often times getting your foot in the door at a company as an intern leads to professional work down the line.
4. Assist in a studio.
Once you have a network of professionals who can vouch for your work, approaching designers directly about assisting in the studio will be much easier. Many young designers are able to pay their bills as a freelance assistant or by combining assisting with overhire work in a shop. Working as an assistant has the added benefit of allowing you to hone the technical skills required to communicate designs effectively without the pressure of being the one to come up with all of the solutions.
5. Cultivate a team.
The old adage that "it's not what you know, it's who you know" applies to the entertainment industry more than any other. Working in theater, film, or TV is a high-stress career and those of us in the position of hiring prefer to hire people we know can handle time pressures. This means that finding professionals that you work well with will lead to other jobs. The best relationships to cultivate are with young directors who will often rehire designers they work well with far into their careers. Every successful designer I know has at least one or two directors who call them consistently whenever they start a new project.
The views expressed in this article are solely that of the individual(s) providing them,
and do not necessarily reflect the opinions of Backstage or its staff.