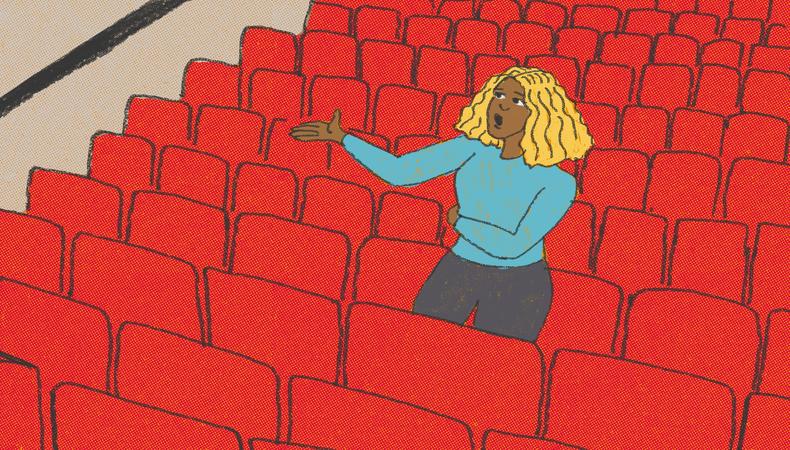 There's a saying in theater: "Everybody wants to be a director." It may have something to do with the illusion that directors spend all day standing in front of the stage yelling at people to do things for them. And if that's why you want to be a director, you should probably exit stage left. Directing is about so much more than a megaphone.
But if your desire to become a theater director goes deeper, you've come to the right place. In this in-depth guide to directing plays and musicals, you'll find a breakdown of a director's day-to-day—from the developmental period, to rehearsals, through opening and beyond—as well as some advice from working directors on how to break into the industry in the first place.
A theater director is the visionary for a given production, which is why it so often is called "their" show—because in someone else's hands, the same material would be something else entirely. The director leads the production of a play or musical from the onset, through rehearsals, and eventually to the final product. They work closely with the creative team, the technical and design teams, and of course with the actors to make the ideas in their head a reality. "I get to take things that were previously in one dimension and put them into three dimensions using my imagination and intellect and people skills," explains acclaimed director Kimberly Senior, who helmed Broadway's "Disgraced."
"I get to take things that were previously in one dimension and put them into three dimensions using my imagination and intellect and people skills."
A theater director's daily workload depends greatly on the point at which the director is brought onto the production. For example, if a writer recruits a director during early developmental stages, it's not unlikely that they will consult on the material—regularly checking up on the playwright, book writer, or composer. The director typically plays a large role in hiring the off-stage team. That means all designers and technical roles (lighting, sound, sets, etc.) will either be hired directly by the director or with their blessing. The director also has a prominent say in casting, although it's a bit more democratic than the hiring of other creative positions; the writers will likely have equal involvement.
Once everyone has been hired and rehearsals begin for a production, it's basically all hands on deck for the director until the project is up and running. The director will be there for every rehearsal and preview performance. They will also be in charge of "notes" at the start of every day, which refers to what they noted the night prior during a preview performance. For professional shows, changes (sometimes major ones) happen until the show is "frozen." That usually happens just a few days before officially opening, which means the director may have to re-stage major moments over and over again.
Finally, the show opens and the director can loosen their grasp a bit—unless they want to be heavily involved in put-in rehearsals or new cast members joining a long-running production.
There's no formal training required to become a theater director. However, pursuing a degree in theater—or even a formal directing program—can certainly help pave the way to a career as a theater director.
Most bachelor's degrees allow students to choose a concentration, so when researching schools, look for ones that have "direction" as a concentration. The other major benefit of going to school is that while there you will almost definitely have opportunities to actually direct.
"Do your research," advises director JV Mercanti. "Find a directing program (undergraduate or graduate) where the focus is practical, not just theoretical. For a taste of what directing really entails, Katie Mitchell's book 'The Director's Craft: A Handbook for the Theatre' is the most practical handbook I've read."
If you do have the opportunity to attend an undergraduate theater program, try your best to direct or associate direct there. And if you don't go to school, pursue community theater options in your area, or even any nonunion professional productions or companies.
Reach out to the directors you admire. They may not respond—but then again, maybe they will. And if you happen to develop a professional rapport with a working director, they could hire you to be their associate director, which is one of the most effective routes to the directing big leagues. "You must gravitate to the most talented people you know and find some way to get close to them—to work with them, to observe them, to be around them," Tony-winning director Jack O'Brien tells Backstage. "That's the finishing school of directing: when you get around people you admire, whose aesthetic matches your own."
Keep in mind that directing is directing, no matter the scale. If no one is hiring you, round up a group of your creative friends and stage a reading of a play, even if it's in your living room. "I've never seen this career as something vertical," Senior adds. "I'm just as thrilled to work in a basement as I am on Broadway."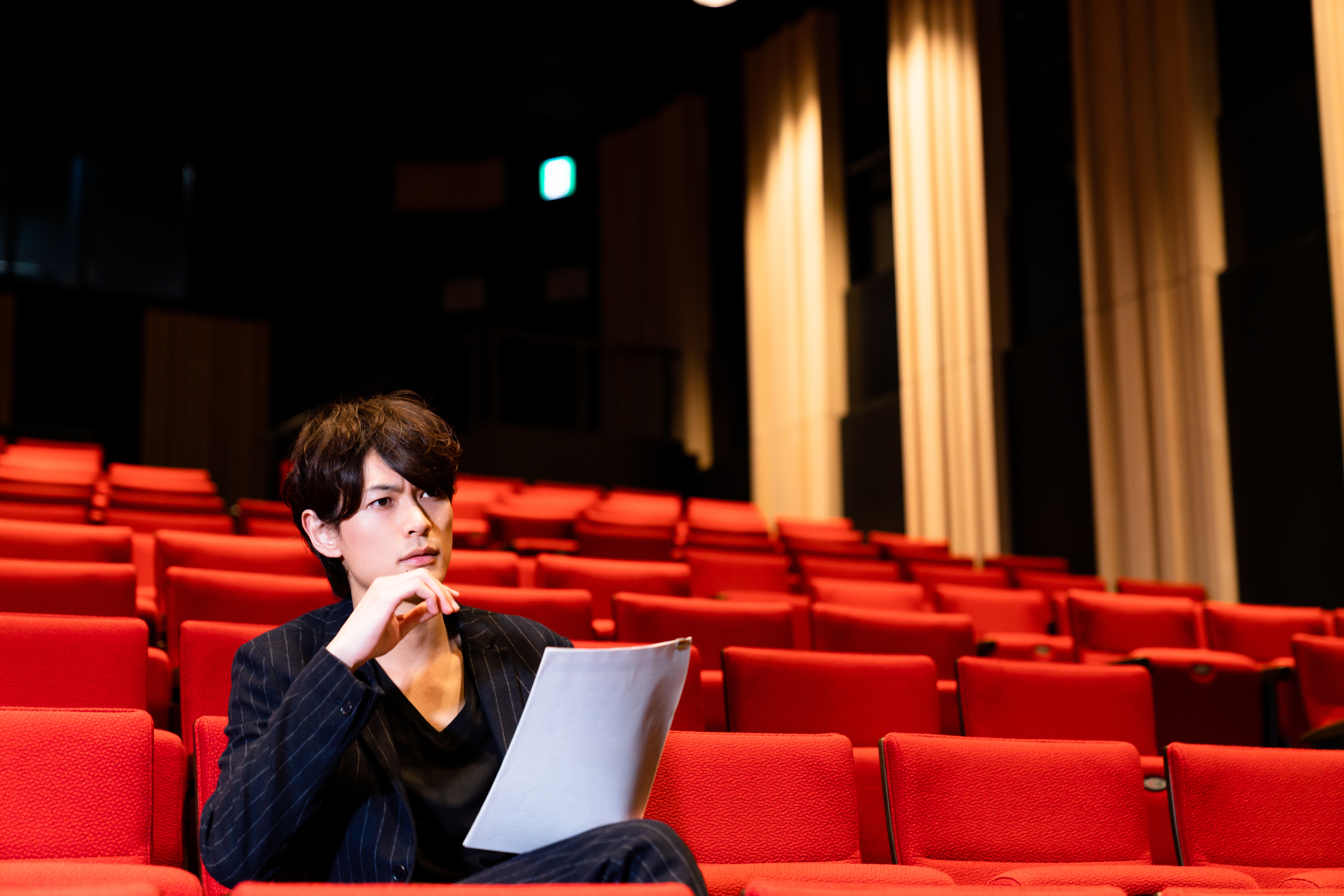 So You Want to Be a Director?
Obviously, the theater director works closely with the actors. But they also helm the entire creative team, every member of which is integral to executing their vision for the production. The primary players are as follows:
Playwright: It goes without saying how important the playwright is to a piece of theater, considering they're the one who wrote the thing. Oftentimes playwrights and directors collaborate with each other on more than one piece; other times, a director is chosen specifically for a given play based on their aesthetic. Either way, the playwright is entrusting the director with their work, and relies on them to interpret it effectively.
Book writer: As the playwright is to plays, the book writer is to musicals. They map out the story, write the spoken dialogue, and are essentially the supplier of what the show is actually trying to say and do. Unlike in plays, though, there is almost always the added component of a separate composer for musicals, which brings us to…
Composer: The lines can be blurred in musicals. For example, sometimes the composer just writes the music, and the book writer handles lyrics. Other times, one person handles the score all the way through. It is extremely rare—though not unheard of—that one person will write both the book and score (yes, Lin-Manuel Miranda did it for "Hamilton"). No matter what, it is a deeply collaborative relationship between the makers of the material and the director as interpreter of the material.
Choreographer: Choreography will generally be more present in musicals than plays (though many plays certainly have it). Regardless, the choreographer and director have to be on the same page for a show, as there's a fine line between where direction ends and choreography begins. For that reason, it's not surprising that many directors also double as the choreographer themselves. Many directors and choreographers will become partners of sorts, because a shared language is so valuable in theater. As Tony-winning director Christopher Ashley explains of his long-time choreographer Kelly Devine, "We have built up so much trust that we talk really intensively about the story and the moments before we start, but I really believe when she goes and takes the cast or the ensemble into another room, what she comes out with will be better than what I had imagined."
Stage manager: This is the person who will be on the ground—literally—to keep the director and the production anchored to reality. The stage manager "will be your second pair of eyeballs, [and] catch all the little things you might overlook or forget when reworking a scene," says Tim Hedgepeth, co-founder and artistic director of Allegro Stage Company in Texas.
Actors: Last but not least, the actor. Communication between the actor and director can sometimes be fraught, as both teams are putting forth something so personal. Try to remember that actors are artists not athletes, and cannot always take instruction without internalization. Communicate, of course, but do so directly and without unnecessary harshness. "A good director understands that the actor needs time to process, try things even if they're not working, and passionately debate the meaning of a scene if necessary," says Greg Braun, an actor and Backstage Expert.
When it comes to famous theater directors, there are two main categories: contemporary directors who are pushing the form forward today and historical directors who helped define it.
For the former, check out our guide to 29 Broadway power players. It includes: Michael Arden, Rachel Chavkin, Sam Gold, Michael Greif, Thomas Kail, Anne Kaufman, Tina Landau, Lila Neugebauer, Harold "Hal" Prince, Leigh Silverman, and Rebecca Taichman.
For the latter, read up on 26 legendary Broadway composers, playwrights, and directors, in which you'll find breakdowns of Bob Fosse, Ivo van Hove, Elia Kazan, Diane Paulus, Harold "Hal" Prince (the only director to make both lists!), Lee Strasberg, Julie Taymor, and George C. Wolfe.