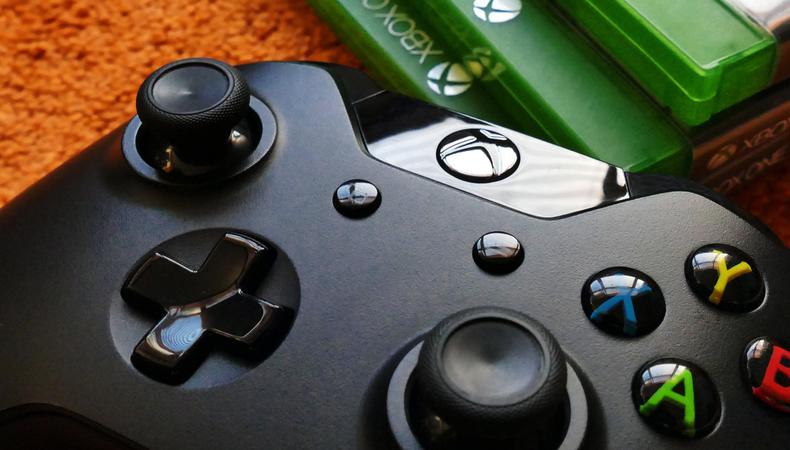 It can be a shock to embark on a video game voiceover career when you learn a few hard lessons that others learn years into the business. I love to help others cut their learning time gap down and get started earlier with an easier foothold. So here are 10 tips that will help boost your chance of success in this niche field of voice acting work.
1. Do it because you love it.
Don't do it to be rich or famous. Firstly, it takes years to develop your business, grow your reputation, and become known and trusted in the video game voiceover space. It's a niche area and you'll discover the market tends to want vetted talent due to the speed and commercial nature of the industry. Establishing yourself takes time. The known VO talent you see out there have been busting it for at least a decade and also started from zero!
Secondly, aiming for money and fame won't cut it when it comes to seeing you through the inevitable rough times on your way to hitting bigger levels. There are times where work in the industry goes quiet for a while. Times where you need to carefully handle what turns out to be a difficult client or times when you've been recast without notice because suddenly your type is no longer the flavour-of-the-month. There's simply too much out of your control that will become a salty point unless you have the passion to see it through.
2. Embrace the suck.
Everyone starts at level zero. You're going to sound cheesy, awful, mediocre, and a raft of other not cool descriptions when you first start in the industry. Repetition and persistence are going to help you get to the other side, so keep going despite how much parts of it may suck at the time.
3. Take risks.
This is not just in the way you approach character performance, but also in pursuing the career itself. It takes courage and discipline to keep chipping away at establishing yourself, letting people know what you do and how much you're passionate about it. You're going to feel failure and fear at times, but keep going anyway because you'll start to hear a voice in your head that has a response to the fears to help you overcome them.
4. Be OK with looking stupid.
You're going to be in a booth by yourself, possibly having a bunch of people staring at you through the glass as you perform. You'll be judged on what you do. Your body movements, physicality when voicing efforts like deaths, grunting, panting, and taking hits are going to put you on the line for looking ridiculous. Be OK with that!
5. Learn to listen.
While it's your job to bring choices to the table and deliver the narrative the best way you know how, it's equally important to listen and take direction. The game dev teams have all been living with the video game project much longer than you have–often years.
Although the audition sides will give an idea of direction, if you don't listen to the director when you're prompted to deliver lines a different way, you not only show that you're not very directable, but you may miss a critical element about who that character is supposed to be in the grand vision of the game's story. If you're coming into a video game series, listen to what the other voice actors have done and what character performances have been delivered (and play the game if you can) so it helps inform your choices and where your character fits into the story.
Be open to correction. It's not about you personally. It's about you delivering a performance that fits the character and narrative that the studio creatives have worked hard to build. If you're given a direction that you don't understand, ask! Game teams want you to do well and they have that bigger vision of where your character sits in the story.
6. Practice!
It takes practice performing physically while keeping your head still for the mic. For example, try running in place without picking up your feet! Just pump your arms and bend your knees, as these movements add to the breath and voice, but won't ruin the take by bringing in any foot-stomping! Improv training will help with performance in the booth. You'll be able to think on your feet better, make interesting choices, and it helps you remove any self-consciousness.
7. Have and know how to use your equipment.
Working from home is now normal in the voiceover space. Ensure you have a proper sound-treated room, a quality microphone, and recording software that you know how to use. Know how to export a raw 44.1kHz 16bit mono .wav file, which is standard in video game voiceover.
8. Create a video game demo reel.
A professionally created voice reel is going to boost your chances of booking. The industry runs at lightning speed, so keep your reel no longer than a minute and 30 seconds. Most casting offices will listen to only the first 30 seconds, so put your best work first. Only perform characters you can sustainably perform for hours. Voice characters that represent you and what you're capable of. Make sure sound effects don't overshadow your performance.
9. Learn how to do your own marketing.
You have to get comfortable with marketing yourself in this industry. Even if you have an agent, you need to take responsibility for getting yourself out there in the market. Social media has made this easier than ever before. Take advantage of it!
10. Get mentored by professionals working in the video game VO industry.
Coaching gets expensive. Luckily, if you can't afford private voice coaching yet, you can still learn! There are plenty of free resources online created by well-established, working video game voice actors. Almost every video game voice actor I know either has their own website offering workshops, tutoring, or they have a free newsletter sign-up, podcasts, or a raft of free YouTube videos where they share Q&As and interviews.
Before hiring a coach, I recommend you try to break through the worst of "the suck" period at the beginning of your career. Listen, watch, and read as much as you can about voice acting for games whilst also playing video games (bonus!) and practising voice acting. Repetition is going to not only increase your confidence, it will help you move through the noob phase that much faster. This way, by the time you're paying a mentor for their time, you'll be able to spend more of your session learning greater skillsets, rather than spending the time with your coach ironing out basic issues that could have been resolved watching some free content online.
Looking for remote work? Backstage has got you covered! Click here for auditions you can do from home!
The views expressed in this article are solely that of the individual(s) providing them,
and do not necessarily reflect the opinions of Backstage or its staff.