If you've managed to get into the Shubert Theatre for "To Kill a Mockingbird," you're one of the lucky few to have witnessed the final scenes of an arduous interrogation. It's apropos that a story centered on a court case would have to survive a series of cross-examinations both legal and creative to see the light of day, but the list of queries to be answered once the production moved beyond the hypothetical was lengthy—and only partially planned.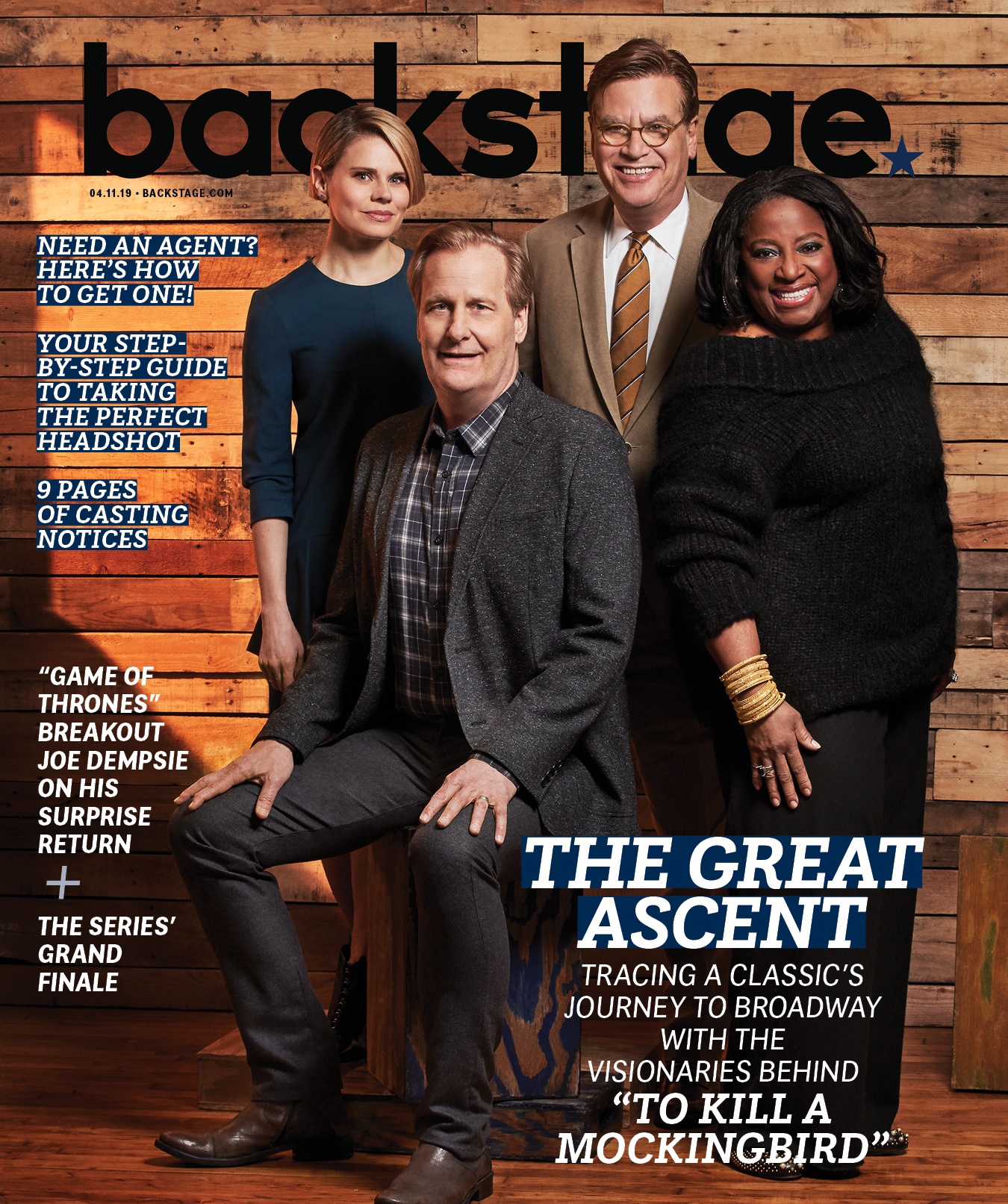 "Mockingbird" is the reply to all those hard questions. It took more than four years to figure out the right way to shepherd Harper Lee's Pulitzer-winning literary classic to the stage in a three-act structure that didn't feel reductive—not to mention squaring up to the Oscar-winning 1962 film featuring Gregory Peck as a towering Atticus Finch. Also under discussion: the logistics of how to best incorporate kids into the production, if at all; how to make the story relevant to today's audiences; and, most crucially, how to beat the lawsuit Lee's estate filed in response to Sorkin's modernizing amendments.
"[Sorkin] said to me, 'This isn't the book. We're going to do the play,' " Jeff Daniels, who stars as Atticus, recalls. "And I said, 'Let's take them on. Let's blow it up. Let's go.' And he did."
Sorkin, an Emmy and Oscar winner for "The West Wing" and "The Social Network," was joined in the endeavor by director Bartlett Sher and producer Scott Rudin; rounding out the cast with Daniels are Celia Keenan-Bolger as Atticus' daughter, Scout (in both her child and adult iterations), LaTanya Richardson Jackson as a newly vocal Calpurnia, who has cared for Scout and her brother, Jem (Will Pullen), all their lives, and a phenomenal cast of 20 other players. Largely a courtroom drama charting lawyer Atticus' decision to defend Tom Robinson (Gbenga Akinnagbe), an innocent black man on trial for rape in the fictional town of Maycomb, Alabama, in 1934, this adaptation emerges as a memory play, in which the central children are played by adults who look back on the events with their audience.
READ: 29 Broadway Power Players You Should Know
In other words, this isn't the "To Kill a Mockingbird" you know. This "Mockingbird" is for the #MeToo and Black Lives Matter era, and for the America that's being told there are "fine people on both sides."
Sitting in a small circle of couches on a snowy February day in Manhattan are Daniels, Keenan-Bolger, Jackson, and their playwright. Among them, the actors have six Tony nominations and are expected to rack up more this season. The way they see it, their respective roles are so different from their original forms, they're originating their own characters.
Sorkin has engineered each one to perfectly serve a production that feels both familiar and entirely new; the book is very present, but updated with a contemporary consciousness. Black characters like Tom and Calpurnia have been given voices for the first time, and while the original text's narrator, 9-year-old Scout, remains central to the plot, the focus is placed on her father, a character whose moral ambiguity, often exalted as integrity, offers more to dramatize. The Atticus of this play is not the man generations have built as a hero. Sorkin has set him in a different light: front and center, scrubbed of all his virtuous sheen.
"I was ignorant of Atticus," says Daniels, who has collaborated with Sorkin before on "The Newsroom" and "Steve Jobs." "I needed to know more than I did, not only about how [Lee] wrote it, which I read about, but what did Atticus see when he stood on his porch, and why didn't he get off his porch and become more involved?" Daniels says this before slipping into the Alabama drawl that slows down Sorkin's usually fast-paced dialogue: " 'There's a lynchin' next Thursday. You comin'? You missed last week's. You oughta come out. They're fun.' That's the norm, and somehow Atticus stays on his porch and just handles and disputes service agreements, stays up and keeps his kids out of trouble."
His onstage daughter, Keenan-Bolger, is sitting between Jackson and Sorkin, wrapped in an oversize scarf. It's easy to see how she transforms from a woman to a child on the boards. (That she stands 5 feet flat with her blond hair cut chin-length also works to her advantage.) But it's her delivery as our guide—cycles of pent-up energy and well-timed explosions—that succeeds in bringing a sagacious audience on board with something different than they might have expected.
READ: How to Become a Broadway Swing, Understudy, or Standby
"I wouldn't have told her this at the time, but, if she doesn't win the audience over in those first five minutes that she's onstage, it doesn't really matter what the next two and a half hours [are]," says Sorkin.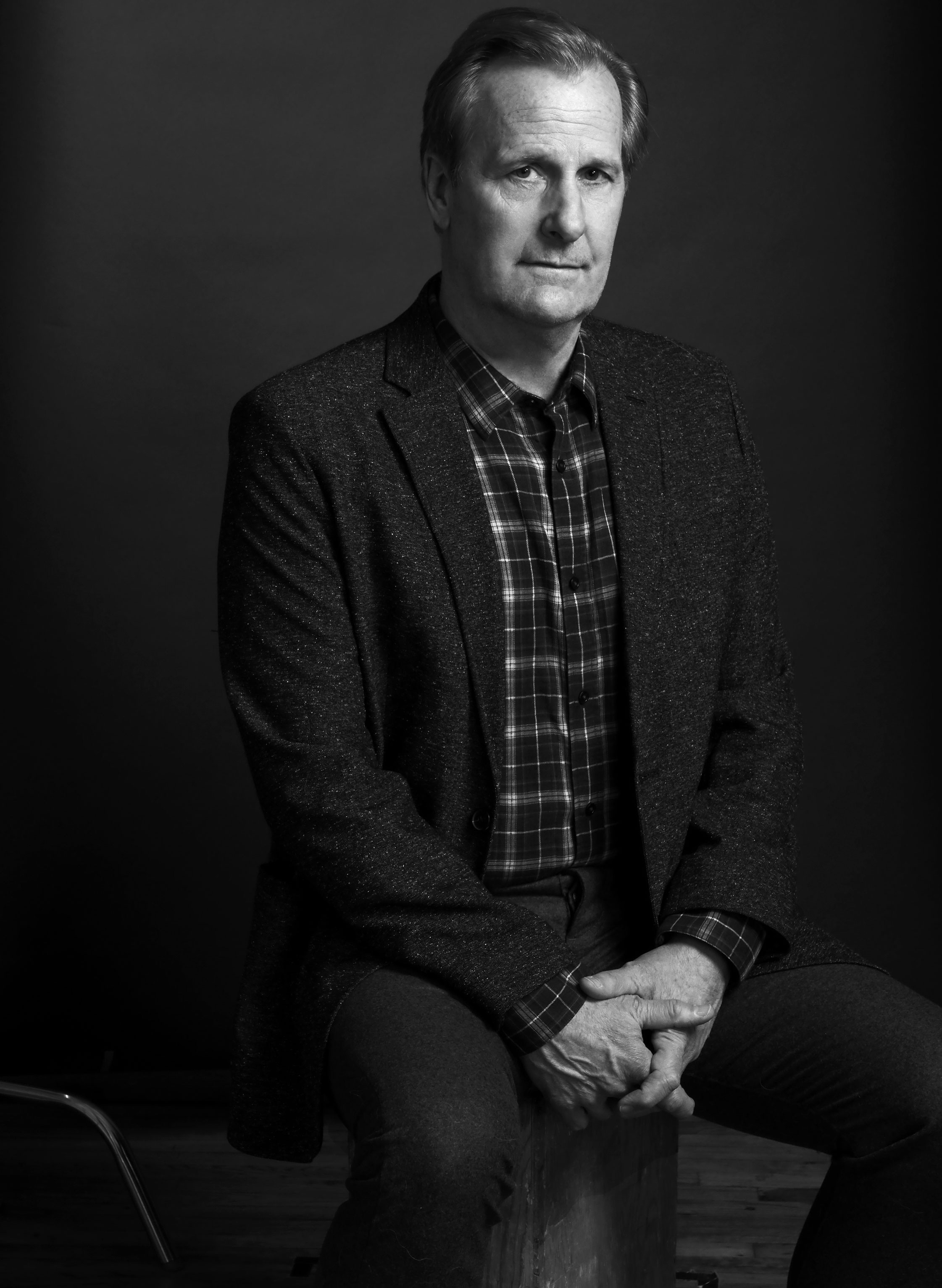 "That was the difference between working on it in the rehearsal room, going to previews, and trying to figure out, what does it mean to have this other character in the play that's the audience?" says Keenan-Bolger. "For me, the physical life had to come first. It was hard to picture who she was until we got up on our feet. I've never really done this in the past—I'm not big on research; that's what my imagination is for. But for this, for whatever reason, I was like, 'You've got to understand 1934 a little bit better.' I did a lot more research on this show than I've ever done on any other character."
For the actors, digging into the Jim Crow South and period-appropriate accents (Alabama accents were different before radio and, later, TV embraced the General American accent—they didn't have the Rs) played a large part in their preparation. Daniels read the book for the first time and found historical figures he could draw inspiration from; Jackson leaned on her family history (her grandmother was a maid) and turned to the internet: "I went online and I looked up 'African-Americans 1920s, 1930s, 1940s,' " she says. "I wanted to see what the news was—newspaper articles. A lot of it is in my DNA—I know it, it's just in there—but I wanted the specifics that I could attach myself to that were not what my mind was creating against what [Sorkin] had written. I want his genius working for Calpurnia," she says with a laugh. "I want this to be Calpurnia's play!"
For moments, it does become her play, a point the Lee estate felt was uncharacteristic of the time and place. "I believe in being respectful," Atticus says to her. "No matter who you're disrespecting by doin' it," she shoots back at her white employer, who is more like family after so many years. While Atticus feels one should "climb into someone else's skin and walk around in it" before passing judgment, no one around him can muster the same benevolence, and she tells him so, to rousing and fitting effect. "The barometric pressure of the theater changes with LaTanya," says Sorkin. "There's this incredibly powerful force that can go toe-to-toe with Atticus. You need the power of LaTanya to do that. There are things an actor can't fake. An actor can't fake smart. An actor can't fake strong. They can fake tough, but tough is an affectation you adopt when you're not strong."
Calpurnia frequently serves as the voice of the present day. On learning of the death of Tom Robinson, she asks, "How many times did they shoot him?" The line actively echoes too many modern headlines for it not to hit hard. Turning to Sorkin, Keenan-Bolger says, "That line is such a perfect example of what you've done as far as taking what Harper Lee wrote and just being able to pull the theme out in a way that makes it genuinely relevant. That is not changing anything, but is reflecting the times we're living in. That, to me, and for a lot of people who have come to see it, has been the thing that everyone talks about: They can't believe that this story resonates so deeply. You know that is not by coincidence. [Laughs] She did make something great. But the play had a very intentional purpose, which was to reflect."
The success or failure of the show rested on the team's ability to find the answer (and a stellar cast to deliver it), and the creative team used all the tools at their disposal to show the high cost of holding one's tongue in America. Looking back, Sorkin admits he struggled at first with adapting "Mockingbird," dodging the feeling that he was just doing a bad impression of Lee. But at the root of a new central character, Atticus, he began to weave together the moral fiber of the play. How does Atticus' turn-the-other-cheek creed measure up today? The production and its cast do a gut-wrenching job of answering the question.
Photographed by Chad Griffith on February 12 in NYC