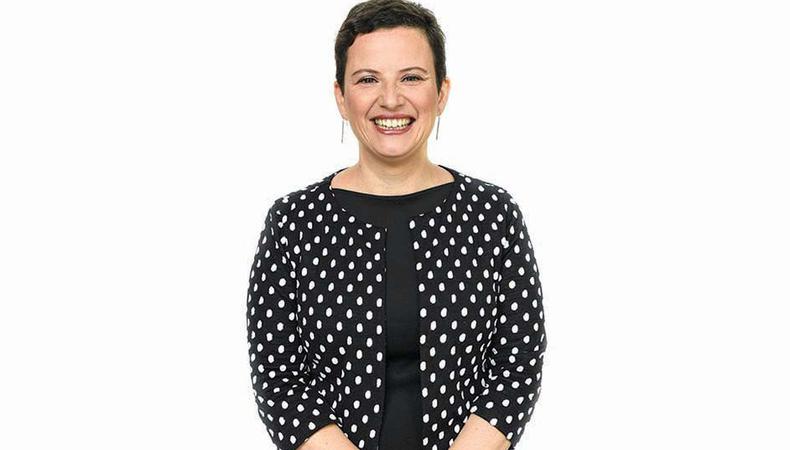 Welcome to Behind the Fest, Backstage's questionnaire series with film festival figures looking for that next big festival hit. Featuring behind-the-scenes insight from the organizers and programmers at Sundance, TIFF, Cannes, and more fests from around the globe, these tips might just hold the key to your indie film success story!
This year's Toronto International Film Festival was able to bring together voices and creators in conversation that in previous years proved logistically too challenging.
One such conversation features filmmakers Claire Denis and Barry Jenkins, among this year's lineup of 50 films, five shorts programs, and interactive talks. Among the buzzy premieres at Canada's biggest film fest are Chloé Zhao's "Nomadland" starring Frances McDormand, Francis Lee's "Ammonite" starring Kate Winslet and Saoirse Ronan, Halle Berry's feature directorial debut "Bruised," and David Byrne's Broadway musical "American Utopia" directed by Spike Lee.
Backstage spoke with TIFF's new Senior Director of Film, Diana Sanchez, about adapting to this year's digital landscape amid the global COVID-19 pandemic. "We've been talking digital for years, but until you've been forced into it, you don't really do that," she says.
She also emphasized that programmers are here to help burgeoning filmmakers. "It's important for filmmakers to not be shy," she adds. The 45th edition of TIFF runs September 10-19, 2020.
What distinguishes TIFF from other festivals and how does it fit into the larger festival landscape?
What's very unique to TIFF is the audience engagement. That's really been so important to what 2020 looks like. There are really two components: supporting cinema and supporting filmmakers. We could get half of our mission done in cinema, but the rest of it was just not possible unless we found a way to reach more people, and so that's why we went digital to complement that experience because it really fits into our personality of being the people's festival.
We thought, "Okay, so this year there's a lot of people in vulnerable populations that want to see cinema," and it made us think about all those people that want to experience TIFF.
For audiences and industry professionals attending the festival, what advice do you have to get the most out of it?
For audiences and for industry, there's one aspect of it, when I was looking at our program, I thought, "Oh wow, Barry Jenkins and Claire Denis are going to have a conversation." So cool. We tried to make that happen for a while, but we couldn't get them into the same cinema on the same day. We've been talking digital for years, but until you've been forced into it, you don't really do that, right? So people will be able to find these amazing speakers engaging with one another that in a normal year wouldn't be possible.
What is the programming process like? What kind of films do you look for?
This year was pretty similar. It was just harder because this year we talked a lot about cinema, and we were all watching so many more films, partially because we're stuck at home.
I think a lot of films are going to wait for 2021 because you have a lot of emerging filmmakers. I spoke with some of them, and they say, "I'm going to be there at my premiere." So that's been the hard part of this year for filmmakers, just that mental shift from not being there for the premiere of your debut, which is tough.
Any advice for early career filmmakers?
Watching and having a knowledge of cinema! I think it's important to see cinema. It's just like how they tell writers to read. I think that's how filmmakers can use festivals. It's an opportunity to watch films, but it's also an opportunity to engage with some of the most interesting, compelling voices of our time. Seeing what's happening at film festivals, listening to those talks will really help inform your career.
Usually I give career advice more to future programmers because that's what I've done, and for the filmmakers, there's just so many different ways. But the ones that I've seen have really engaged in this larger conversation with cinema, which I think is exciting.
What are some potential benefits for a filmmaker to submit their film to TIFF?
It's important for filmmakers to not be shy about writing to programmers. I meet some people who say, "I don't want to bug anybody," but that's our job. My job is to help you navigate this world. It's to find new voices, and so every year there are. We need to put them together because there are some exciting stories.
I think it's important for people to reach out because it's key and we are a community. Sometimes people think, "Oh, you guys are so busy," but we want to work with filmmakers and support filmmakers, because that's actually what we do...we're all working together and it is a wider community.
What's a favorite film you've seen recently?
There's "The Disciple," which is so good that it's magical. So was "Under the Open Sky," from Miwa Nishikawa. She works with [Hirokazu] Kore-eda. My jaw dropped just from their absolute artistry, so that's really cool. But I have a lot of films I like. I always love "The Rules of The Game." That's a film I could just watch over and over.