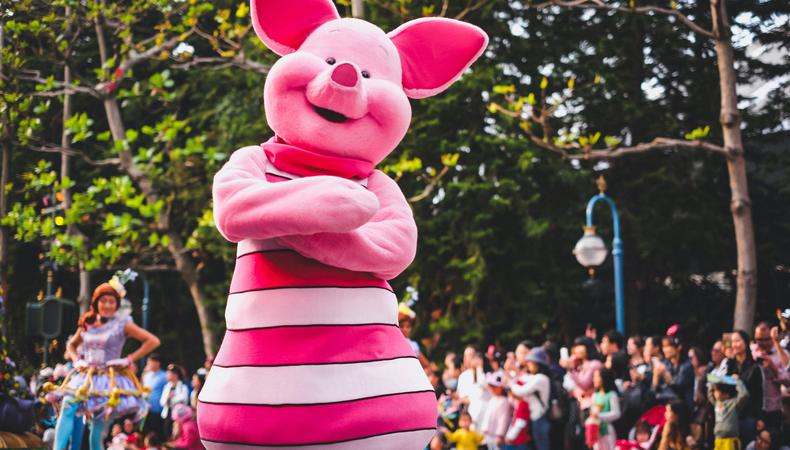 Walt Disney World in Orlando, Florida announced Aug. 12 that it will be providing an on-site COVID-19 testing center for employees and their families. This announcement came after more than a month of back-and-forth between the mouse and Actors' Equity Association, which had called for Disney to provide its employees with COVID-19 testing, in order to ensure the safety of Equity members who work in the park. Disney World initially reacted to that request by not re-hiring the 750 union members it normally employs.
With the news of the testing center, Equity has agreed to Disney's safety measures and has given the go-ahead for its members to return to work at Disney World.
"We have been consistent that testing is an important part of ensuring a safe workplace for Equity performers, and today, I'm pleased to see that Disney World has agreed," said Kate Shindle, the President of Equity, in a statement. "With the news that Disney will make testing available for Equity performers and others in the park, I'm happy to announce that Equity's executive committee has signed a memorandum of understanding with Disney for Equity performers to return."
Logan Benedict acts in four shows at Disney World, including "Beauty and the Beast – Live on Stage." He said the signed agreement between Equity and Disney does not ensureguarantee that Disney will recall all of the 750 Equity members it employs. "That doesn''t guarantee that Disney is going to wave their magic wand and bring everybody back," he said from his home in Orlando. "It just means that Equity is no longer standing in their way."
Benedict predicts that only around 200 actors will be recalled to start, because not all Disney World shows are currently being performed. Plus, the understudies were not recalled in that original June announcement. "It will probably still be a little bit of time before we''re back to 100%," he said.

But he praised Equity for pushing Disney World on the COVID-19 tests, which will benefit everyone who works in the park, not just actors. "I think Disney has so much liability hanging over its head that if they're not testing as many people as possible, it looks bad on the company," he said. "I think since Equity has been pushing them so hard, it definitely helped get this situation solved."

Where the Equity and Disney Disagreement Started

The dispute between Equity and Disney began in June. All Disney parks worldwide had been closed since the spring due to the COVID-19 pandemic—first with Shanghai Disneyland and Hong Kong Disneyland in late January, and then the other parks on March 12.
Disney World alone employs 750 Equity members in its live park shows., such as in its "Beauty and the Beast — Live on Stage." It had furloughed those actors during the park closure. On June 23, Disney announced plans to recall members for rehearsals the following week in advance of, to plan for a reopening on July 11.
On June 25, Equity made a public statement that actors needed to be provided with regular COVID-19 testing, because unlike other park employees, performers cannot distance, wear gloves, or wear masks while on the job.
Said Mary McColl, executive director of Equity in a statement: "For weeks, we have made it clear to Disney that testing is a fundamental part of maintaining a safe and healthy environment for everyone, from the guests to the cast. It is deeply disturbing that while coronavirus cases in Florida surge, Disney is refusing to provide regular testing to one of the few groups of workers in the park who by the very nature of their jobs, cannot use personal protective equipment. Now is the time for Disney to pause, focus on the science and put the safety of their actors and stage managers first by making regular testing available."
Disagreements Over Safety Protocols
According to Bloomberg, Disney released a letter on June 24 saying that testing was unnecessary, because of the high rate of false negatives and concerns it creates "a false sense of security." The letter said the park would focus on physical distancing, wearing face masks, hand washing, and sanitizing.
Two days later, Disney World rescinded all of its recall notices for Equity members, saying it would move forward without union performers. In response, Equity filed a grievance against Disney World, with McColl saying in a statement: "Rather than agree to testing of performers, Disney has decided to retaliate against workers fighting for a safe workplace during this pandemic."
The Equity Facebook account also posted an edited version of the much-mocked Disney World welcome back video, with a number of COVID-19 cases in between the shots of masked theme park workers.
The reactions to the Equity Facebook post were not positive, with one poster saying: "This is not how the performers feel... I'm disgusted and disappointed. This video does not represent me or my fellow cast members. Disney is literally safer than the grocery store. With only allowing 25% capacity and extra measures to assure saftey [sp] for cast members and guests... maybe if your head of communications actually came to the parks and saw this, they would have thought twice about making this video."
Union Actors Temporarily Pushed Out of Disney Shows
In a statement to Deadline, a Disney spokesperson said: "Seven unions signed agreements to have their employees return to work, the Actors' Equity rejected our safety protocols and have not made themselves available to continue negotiations, which is unfortunate. We are exercising our right to open without Equity performers."
Instead of using Equity actors in its show, Disney World originally opted to use no actors. It had replaced "Beauty and the Beast" with a concert show called "The Disney Society Orchestra and Friends," 20 minutes of instrumentals with non-Equity Disney employees dressed as "Beauty and the Beast" characters coming out and waving to the audience at the end. Another show, "Up! A Great Bird Adventure" which featured characters from the movie "Up!" was replaced with "'Feathered Friends in Flight," which featured one non-Equity Disney employee as an animal specialist, and other employees in full animal costumes.
Meanwhile, in the parks, up close meet-and-greets with Disney characters have been canceled, and guests are required to wear masks when walking through the park, though they can remove them when they sit down to drink and eat. Presently, Florida has had 550,901 cases of coronavirus and the numbers continue to grow.
However, with this new announcement, Disney World joins two other American companies that have been approved by Equity to use union actors. The other ones are Berkshire Theatre Group and Barrington Stage Company.
Looking for remote work? Backstage has got you covered! Click here for auditions you can do from home!