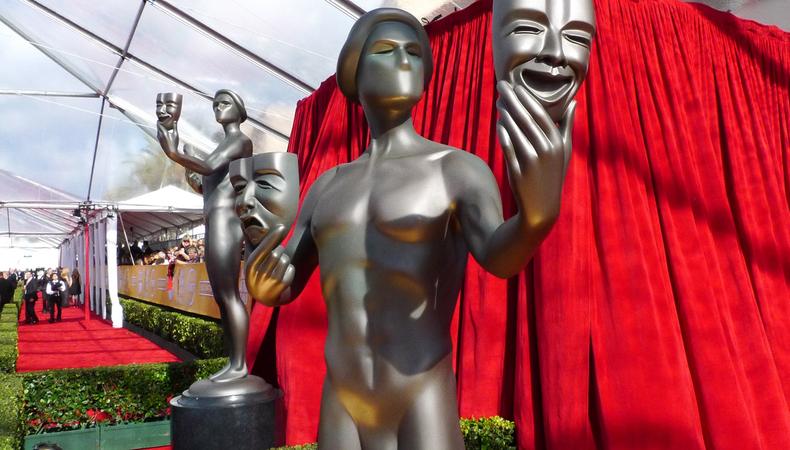 The Screen Actors Guild Awards are right around the corner, and SAG-AFTRA is making an effort to engage its roughly 160,000 members nationwide—not just in Los Angeles, where the upcoming ceremony will be held at the Shrine Auditorium.
The annual awards show, which is broadcast nationwide to an audience of millions, establishes the union as one of the most high-profile labor organizations in the country. The red carpet affair also distinguishes SAG-AFTRA as a union for the stars. However, they're also working to coordinate a chain of 27 watch parties around the country and invite non-L.A. actors into the fold.
'Bombshell,' 'Crown,' 'Irishman,' 'Maisel' Land 26th SAG Award Nominations
The ceremony will be beamed into television sets on Jan. 19 at 5 P.M. on the West Coast and 8 P.M. on the East Coast via TNT and TBS. Below, Backstage has assembled the listings of all the members-only watch parties at local constituencies around the country. Get together with your fellow SAG-AFTRA members and check out your local chapter!