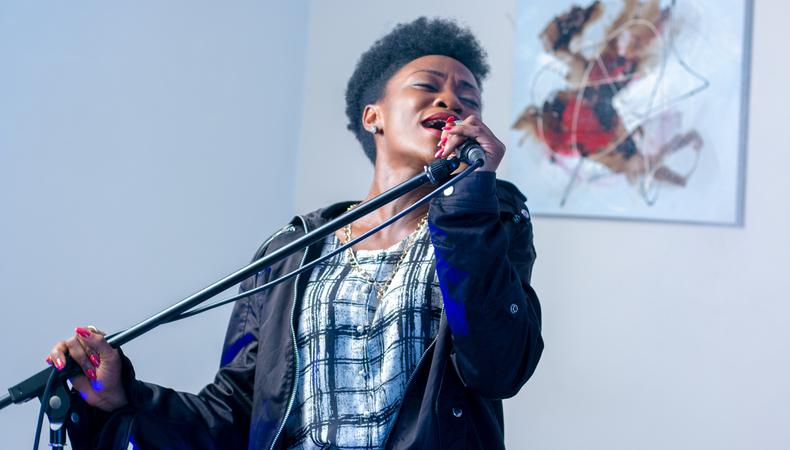 Like many, singers right now find themselves social distancing and spending lots of time at home. I'm devastated for my students whose Broadway and regional shows are canceled. I'm heartbroken for my Juilliard dance seniors who are learning to sing to have a Broadway career. They're so disappointed that they won't have the opportunity to sing for their peers in our showcase or dance with their classmates again or experience a traditional commencement.
Even with these disappointments though, there are ways you can make the best of this time and use this opportunity to continue working on your craft. Here are six things you can do when at home to help your singing career.
1. Take online lessons.
Many lessons have moved online and they're a great way to keep up with your training during this time. For online voice lessons, I've found that it's useful to have FaceTime, Zoom, and Skype ready to go. If one isn't great, we can switch and if none work, most good voice teachers can hear everything on the phone. I find it best for my students to have earbuds or earphones, and use them in one ear only so they can hear themselves.
Make sure you have backing tracks for your vocalises and exercises, and songs. There are numerous resources for finding accompaniments in all genres. I make tracks of the basic exercises we use in my studio for my students to use for practice and lessons. I simplify many exercises since it may be more difficult for some students without a piano in the room.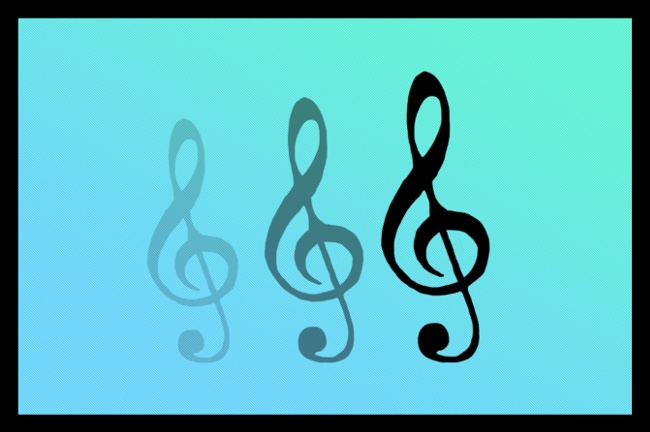 How to Become a Singer
2. Build your technique.
Use this time to continue making progress in your technique. Before now, you may have had lots of auditions and performances, and used lesson time to prepare for them. Often this doesn't always leave sufficient time to build all the technical aspects of your voice. Now is the time to work on your extreme high notes, your whistle tones, your resonance, and make sure you're supporting correctly.
For example, an online student of mine was having trouble accessing her whistle tones with her hectic performance and audition schedule. Since the audition songs were low range, I couldn't work the whistles intensely as it requires the thinning of the cords, which reduces volume in the lower register when one is just learning how to produce these notes. Without the demands of performances and auditions however, she easily achieved her high F in her online lesson!
3. Build your mix.
When you had lots of auditions, you had to be expedient in previous lessons to learn audition songs and record self-tapes. As a result, you likely haven't developed your mix. Now is the perfect time to work on your mix so when things are back to normal, your voice will be completely built. This will give you the ability to sustain eight shows a week.
4. Build your audition book.
Create a list of your current repertoire to have an overview to look at. Check what is lacking. Make sure you have songs from every era, in every style, showing vocal and emotional range. Do you have an uptempo and ballad for contemporary musical theater? One for Golden Age and one for every decade? Don't forget pop-rock and jazz! Use your online lessons with voice teachers and coaches to help make critical repertoire selections.
5. Use this time to learn.
Become a consummate musician! If you have a keyboard or piano, take online lessons or check out the free courses on YouTube. Learn Solfeggio or how to read music using the "Do, Re, Mi" systems. Also, consider taking some time to learn music theory.
6. Become the artist you want to be!
Use this time to become the artist you always wanted to be. Make sure you understand the basics for analyzing a song and deciding what you want to do with phrasing. I tell my students not to listen to others singing the song until they've come up with their personal approach. Do you understand what phrasing is? There's an art to learning how to analyze a new song and phrase it, which you can learn more about in my Backstage article here.
A few more last-minute tips while you're stuck indoors: Keep yourself in top physical shape. Make sure to eat healthy and keep your immune system strong.
Be ready to go, because Broadway will be back!
Looking for remote work? Backstage has got you covered! Click here for auditions you can do from home!
The views expressed in this article are solely that of the individual(s) providing them,
and do not necessarily reflect the opinions of Backstage or its staff.