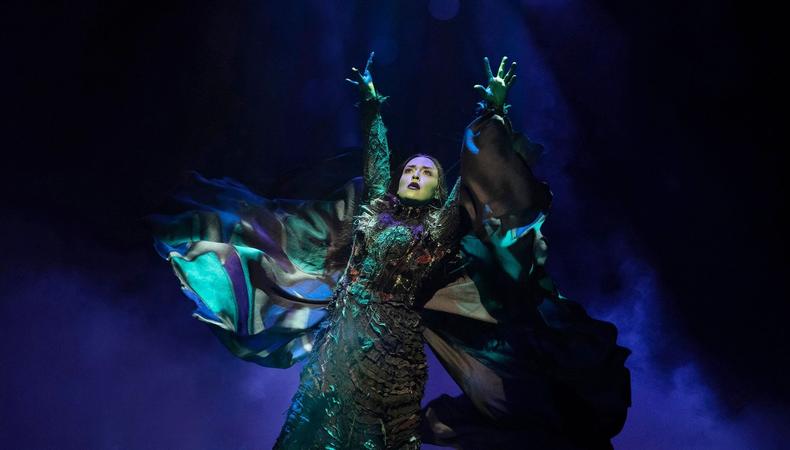 It's graduation season, which means any minute now a brand new crop of hopefuls will make their way to New York City with Broadway dreams as big as their apartments are small. But with their proverbial "three bucks, two bags, one me," something that often gets left out of the conversation is the harsher and less glamorous realities of what it means to perform eight times a week—every single week. At Backstage, however, we want to be real with you, which is why we checked in with industry experts on what you may not know.
The psychological strain matches the physical.
"The exhilaration of performance elevates your nervous system so you feel a high when you're on stage but drops to a low of exhaustion the next morning. That kind of exhaustion—when you're that tired and overwrought—can feel like depression. It can lead to a sense of being out of sync with yourself, with your tired body wanting one thing and your amped-up mind wanting another. Feeling like you're split is exhausting in itself. Constant stress interferes with creativity and makes it hard to be alive and vulnerable every night in a role.
"Everyone needs a chance to rebound from stress. The good news is that you can build in a regular practice such that the more you work, the more resilient you become. To take care of yourself during these crunch times, start by dropping more small breaks for rest and stress release into your day right now. This means taking advantage of small spaces of time so your regular life as an actor includes moments for recovery." —Belinda Mello, senior level Alexander Technique teacher and movement specialist and Backstage Expert
Not sleeping is not an option.
"After every show and when you wake up, listen to your body. Assess where you are physically and vocally, and what it'll take for you to be ready for the next one. If there's a matinee the next day, get to bed! Take a sleep aid if you must. A gentle post-show stretch and chamomile tea is my personal favorite. If you opt for an over-the-counter sleep aid, avoid ones containing antihistamines—they dry you out. Melatonin or valerian root may be better options but remember that herbs and supplements can interact with prescription and over-the-counter meds, so consult your doctor before choosing one." —Philip Hernández, audition coach, working NYC actor, and Backstage Expert

If you're not using your voice right, you will suffer consequences.
"Use forward focus. This is what lots of people think of as projection. Actors can actually hear and feel when their voice is traveling forward and out into the audience. They know this from the sound hitting the back wall of the theater and coming back to them, but they also can feel the sound vibrating in their face. Hum for a moment to feel this sensation. Focusing the sound forward will help you fill the theater without strain or shouting." —D'Arcy Smith, associate professor of voice and speech at the University of Cincinnati, CCM, and Backstage Expert

You need to be someone people want to work with (even if you're exhausted).
"Recently, an actor friend of mine was being considered for a role. When the director called to offer her the part, he told her that he'd heard from other directors that she was great to work with. Apparently, that word-of-mouth had tipped the scales in her favor.
"Are you an actor who directors like working with? Or are you one they dread? Could your behavior keep you from getting parts? The answer is yes, possibly, especially if you've never thought about how you work with directors." —Catherine LaMoreaux, artistic director of Dragonfly Multicultural Arts Center and Backstage Expert
Your warmup and cooldown will make or break you.
"Yoga is an elegantly efficient way to gently stretch your whole body, break a sweat, and focus all at once. Once you're literally warm, it's time to vocalize.
"Sing easily. Don't go too high too fast. A dancer doesn't fatigue her body warming up. She wakes it up until it's ready to dance. Don't work or push your voice—just wake it up. Save the fireworks for the stage.
"Post-performance, gently warm down your voice by humming. I do this as I'm getting out of costume as part of my nightly physical and vocal assessment." —Philip Hernández