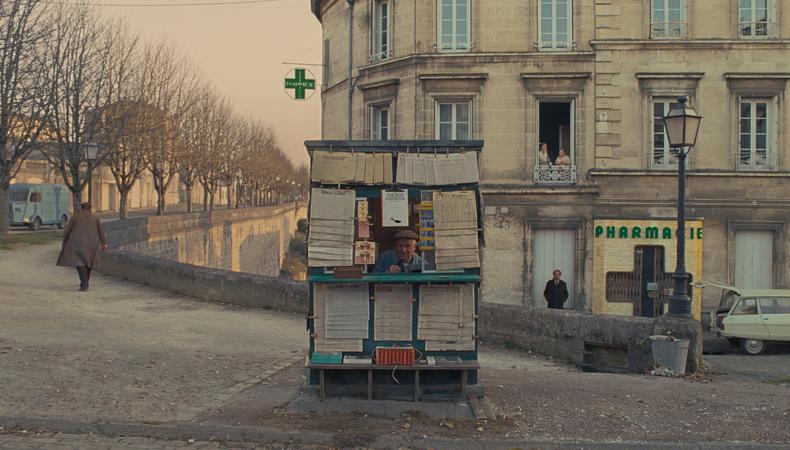 Wes Anderson films are recognizable from a single frame thanks to the iconic filmmaker's distinct visions and the teams he chooses to build them. One trusted collaborator particularly involved in creating the eclectic aesthetic seen in a Wes Anderson project is Adam Stockhausen. Here, the go-to production designer—who won an Oscar for his work in Anderson's "The Grand Budapest Hotel"—discusses their latest, "The French Dispatch," while sharing how he builds his stand-out designs.
How Stockhausen met Anderson.
The pair first met back on the 2007 film "The Darjeeling Limited," and now have continued to produce projects, such as "The French Dispatch." "[Our working relationship] keeps developing, too. Wes does these storyboard animatics more and more, [and it's] not straightforward. We do a lot of tricks where all your assumptions are out the window about how a normal scene is put together."
The art of putting a scene together—Wes Anderson style.
Anderson's shot structure isn't the same as a normal movie's, says the designer. Stockhausen explains the typical filmmaking approach where viewers get some kind of introductory shot establishing the location of the place. "[Anderson] doesn't work that way," says Stockhausen. "There's this whole forensic process of figuring out: This angle is the build set, this angle is a reverse, this angle is half and half, and then we're going to have to do miniatures and kind of augment it to make it work. And it totally keeps me on my toes, and it's also great to have the depth of the relationship to be able to move quickly and effectively through that."
How the "French Dispatch" sets came to life.
Anderson's latest film "The French Dispatch" is really four separate stories, but thanks to Stockhausen's production design there's an overarching visual continuity.
"The interrelationship of the stories really came from the city, and that's where we started—because when we started working, Wes hadn't even finished writing the [script]," says Stockhausen. "And so we dove right in and were trying to define what the place was, this little town: What did it look like, and where were we going to shoot it? We were sketching, and that kind of ennui of the town started to take shape, and then the other stories just sort of got built into that."
Anderson's emphasis on color works well with Stockhausen's design skills.
"He always comes with a very strong sense at the beginning," says the designer. "But you never quite know, when you take the first steps, what the last steps are going to be. Like 'French Dispatch,' for instance: Our earliest conversations were about the red balloon and the use of color everywhere. And then, months down the road and 18,000 pieces of research later, we hit this beautiful reference image of a café—a bright yellow café in the middle of Paris in the '50s. And then all of a sudden, you go, OK, well, that's that. But we went that entire couple of months without knowing that the tone of the whole thing was this intense yellow. The framework was there, it was just waiting for the right thing to click it into place."
What everyone should know about production design and physical space.
"Space enhances the whole film, and that's not all scenery," says Stockhausen. "When we made 'Darjeeling Limited,' being in India made a difference—that trickles down. I also think being in a space where we're aware that the details are rich and right and fascinating, that translates to everybody's work. Being in a fully realized, rich environment gives support in the way that is the exact opposite of being in front of a green screen."
READ: Everything You Need to Know About
Being a Production Designer
This story originally appeared in the Oct. 28 issue of Backstage Magazine. Subscribe here.
Looking for remote work? Backstage has got you covered! Click here for auditions you can do from home!