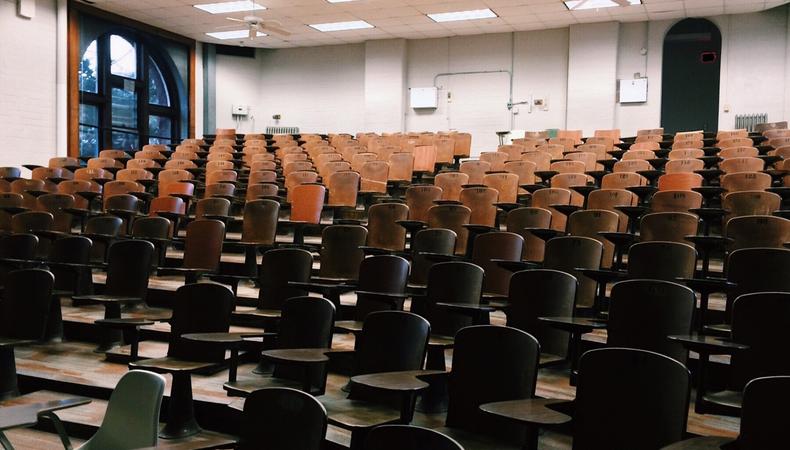 You did it. You're about to complete your conservatory education. After deciding it was the right place for you to be and choosing the best option, you're in the home stretch. So what should you be doing during this final year? Here are a few things to keep in mind as you complete your time at a conservatory.
Map your route.
Depending on the length of the program, your final year of study could consist of course work that deepens your relationship to text, course work that incorporates work in style or composition, or course work that takes a more technical and practical approach. Some conservatories also offer an optional year of training in which you could be invited to work as part of an ensemble or company presenting plays. Pay attention to the map set out by each school.
Prepare to compete for work.
All conservatories are preparing students to compete for work in our industry. That may mean preparing you to work the regional circuit or do shows at Shakespeare festivals. It may mean teaching you to create your own theater pieces through composition work, or it could mean teaching you on-camera skills to begin auditioning for film and television.
READ: The Acting Conservatoires UK Actors Should Know
Get busy and start meeting people.
Most conservatories prepare some kind of event to present their graduating class to agents, managers, casting directors, and other professionals. This could mean a showcase doing scenes in a New York theater or it could be an event where industry pros come to your school and work with you in a classroom setting. Acting programs including universities don't do placement for graduates in the way that other programs do. Actors work a series of jobs, for which they audition, so don't expect your school to set you up to interview for a "position" as an actor with a company. It's up to you to get busy during your final semester and start meeting people.
Start looking for and applying to opportunities.
Networking is an overused term for good reason. Our opportunities depend on them. If your school and schedule allow it, use your final months to start utilizing your connections and submitting yourself for projects. A Backstage account will give you access to many casting notices and breakdowns. While most people know that it can take dozens or even hundreds of auditions to actually book something, most people don't realize that it can take dozens of submissions before someone calls you in to audition.
Feel good about hitting the ground running.
One of the most rewarding moments in your conservatory training will be when you get the opportunity to show your work and you realize how good you are and how prepared you feel! The intensity and focus of your time in school sometimes gives you an advantage over other actors. You're used to working on your feet and making adjustments. You've been living an actor's life for two years already while other people have been college students for four years. Let it give you enormous confidence.
While good actors can come from anywhere, I find that conservatory trained artists are always ready to hit the ground running.
The views expressed in this article are solely that of the individual(s) providing them,
and do not necessarily reflect the opinions of Backstage or its staff.