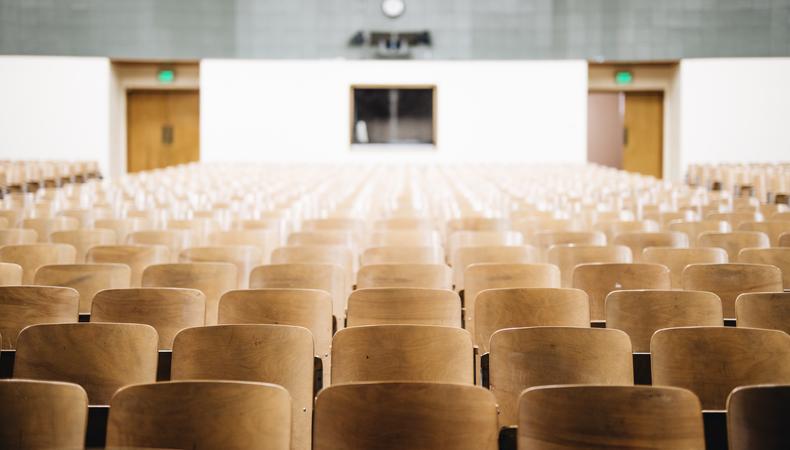 As the president and artistic director at The New York Conservatory for Dramatic Arts, I've seen thousands of prospective students take this next key step in pursuing their acting dreams. And like most things in life, conservatory programs are as varied as anything else. To help you in your decision making, I've also asked a few colleagues to weigh in on key things the conservatory-bound should keep in mind.
Location, location, location.
One of your top considerations should be geography. While many conservatory programs are located in big cities like New York and L.A., there are fine conservatories all over the country. Think about the kind of life you want to live while studying. Many conservatories don't have traditional campuses, so you will mix with the larger community. Think about your post-graduate life as well; I've found that many students take advantage of the connections they make while in school and choose to stay in that city upon graduation.
It's about you.
Look for a school which has a strong curriculum designed to help develop the skills, tool, and professional acumen to kick-start your career in the dramatic arts. If Shakespeare is your passion, maybe an on-camera school isn't a good fit. If musical theater is your thing, experimental theater likely won't satisfy your needs. All training can be good training but you may want to start with a focus on what you love before branching out.
READ: 5 Questions to Ask Before Committing to an Acting Conservatory
Remember: this isn't college.
A conservatory's sole purpose is to help young talent acquire the skills necessary to get a job in the profession. So when you apply to a conservatory, you're really applying for your entry-level job within this industry rather than simply applying for college.
Do your research.
Applying is like looking for a job and it's very frustrating when someone comes in and has no idea what the conservatory does. Think about questions you have and things you want to share—this a big part of the application process. Come in and say, "I really like this program because you teach Meisner in the first year and because Jeff Bauer went here," as opposed to, "I Googled it."
Be yourself.
Be honest about your goals and fears. Share something about your strengths and weaknesses. By speaking frankly about your dreams and anxieties, you'll get a better idea of how a school thinks it can work with you. The basis of any solid relationship is honest communication. You are applying to the school but the school is applying to you, too. It has to be a good fit from both perspectives.
Next week, we'll go over this from the other angle: what conservatories want to see from you, the prospective student. Be sure to check back for the full picture!
The views expressed in this article are solely that of the individual(s) providing them,
and do not necessarily reflect the opinions of Backstage or its staff.