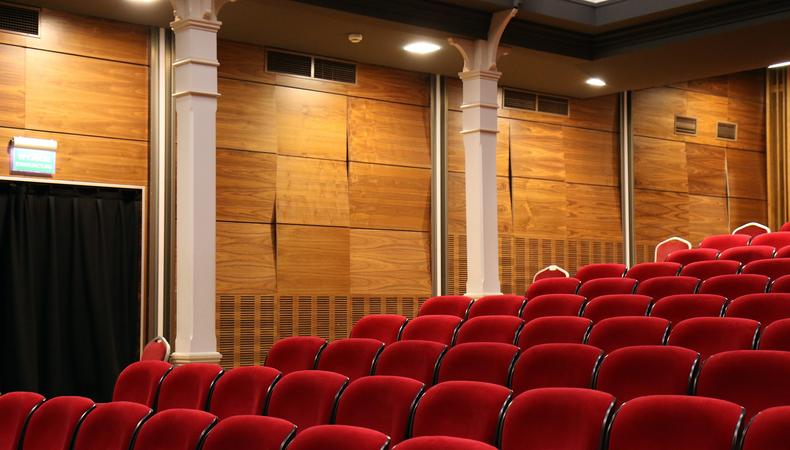 In my last series of posts, I shared insights into what students can expect from professional acting training at a conservatory. Now I'll dial in deeper to share some essential insights students can expect to gain through their training, examining broader takeaways as well as those covered as part of specific course work in film and TV, and musical theater degree programs.
One major concept worth starting with is the idea of deconstruction for growth. I don't like the idea that an acting school needs to break you down in order to build you back up. I think it's a bad idea to teach with negative goals and to tell students what not to do. Habits are easier to deal with when you can replace poor choices with more effective ones. For both musical theater as well as film and TV coursework, this idea is actually seen as specific training designed to release aspects of socialization and previous perceptions.
Most students who enter our doors have been raised to be polite. Many of them are people-pleasers who learned to not take up too much space or too much time, and don't get me wrong. Good manners and professionalism are important for building a career, but they're not so great for building an artist. So, we spend the whole first semester replacing the urge to control yourself and please others with a new impulse to release your initial, vulnerable, unencumbered response.
For those on the outside, that first semester can look mystifying. Everyone seems to be slamming doors and yelling expletives and really going over the top. This is one of the ways students who haven't found access to their anger, sadness, joy, and fear are taught. Many have never been allowed to really yell at someone. They've never been trained to have direct access to their feelings and responses, and let them fly. In our age of social media, students are becoming less accustomed to experiencing conflict in a real time and place without a shield of anonymity. You can simultaneously become more polite, more dependable, and more professional in your life while becoming freer, more spontaneous, and more aggressive in your acting.
READ: 19 MFA + M.A. Acting Programs You Should Know About
Students learn to accept the idea, for example, that "this is the scene where my brother stole my money and I can get to the place where I'm giving myself permission to respond to those circumstances, even if it means I become furious with him and raise my voice," as a replacement for the less effective thought, "I wouldn't do that in my life. I don't want to be too loud and I don't want people to be mad at me."
That's really a fundamental precept of a lot of acting, but critically important in acting for film and TV because you may not have the rehearsal time or prep to work your way into a scene. When you're called to set, you need to make sure you've integrated the circumstances and are ready to head straight into the conflict.
In musical theater, the kind of vocal training that a conservatory offers aims to put students in touch with a part of their expression that they've never had before, about things that they didn't know their voice could do. With a training program that is not solely performance-based, musical theater students have more time to dive into the issues that they're facing without the pressure of prepping for a show. In musical theater, that's really important. When dealing with the human voice, we have to be careful about taking short cuts.
Often, by putting on big shows with large casts, high schools are trying to give everyone opportunities to perform. This impulse is great but it can also mean that the lead is a person with a great natural voice who gets little attention because there are so many other aspects of the production that need work. So when that student goes to a conservatory and has a teacher say, "You're good, and here's what you need to be great" that's a huge moment because they've been running on good acting and good singing by accident for years. When they find out that they can do it on purpose, it gives them a layer of confidence that is essential for a performing artist.
I argue with people all the time against the concept that a good acting school really breaks you down and then builds you back up. I think all of the things that students need are already in them. There is no breaking down of anything. There's only building on what you have. If you already have the ability to get up with minimal training and sing and get through a show, we don't want to take any of that away from you. We want you to keep growing!
The views expressed in this article are solely that of the individual(s) providing them,
and do not necessarily reflect the opinions of Backstage or its staff.