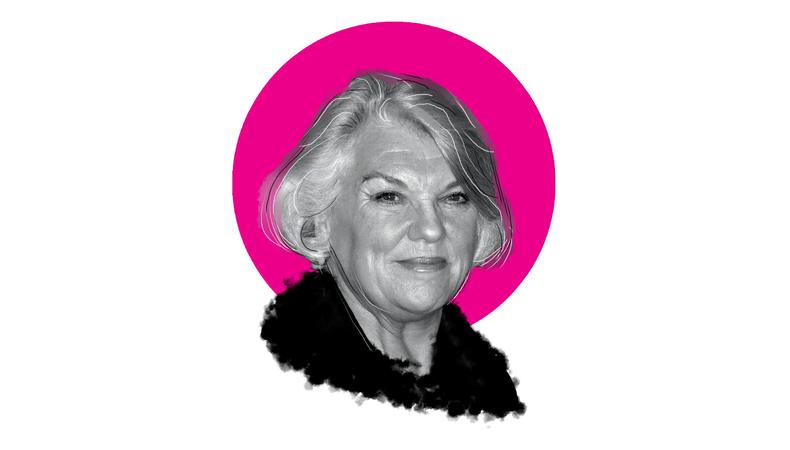 With six Emmys, a Tony, and 50-plus years as a working actor in the bag, Tyne Daly is again in the midst of a career high. This year saw her co-starring on CBS' hit "Murphy Brown" reboot and in Netflix's "The Ballad of Buster Scruggs," celebrating a Film Independent Spirit Award nomination for Patrick Wang's "A Bread Factory," and returning to the New York stage in Theresa Rebeck's "Downstairs." One can only wonder what 2019 has in store.
How did you first get your Equity card?
I earned half my Equity card at Bucks County Playhouse one summer and the other half at the Shakespeare Festival on the Housatonic as an apprentice. In those days, you could get it by summer seasons, half and half. And I had that when I was 16 or 17. I wasn't working yet, I just wanted to be part of it so badly. I was an apprentice like you were supposed [to do]. I was coming up through the purported ranks of the theater, which still exists, I hope. Although in this day and age there's a lot of people who actually go to college for theater. I dream of going back to college. I'd love to go back to college. Probably next year.
How do you keep from burning out?
Force of will. It's an athletic deal, and I'm an older athlete. You don't see a lot of 72-year-old ballplayers, I'm just saying.
You're wrapping up "Downstairs" at Primary Stages. What's enhanced your experience and your craft lately?
Well, the opportunity to work for Theresa Rebeck [was] a big draw, because I think she's a very fine American playwright. I just respect her a lot, and I think she doesn't quite get her due as a talent. Then my brother [Tim Daly, who co-stars in the play]—we've both been actors for decades, and the chance to work with him is really fun. I came back to New York after television work 12 years ago wanting to do new plays, and I've mostly done that. They're always an adventure.... David Lindsay-Abaire set the standard with "Rabbit Hole" for me. I always said to myself, "I want to participate in stuff that's that good."
What's your best audition advice?
Always be willing to do it. I auditioned for the Coen brothers [for "Buster Scruggs"]. They wanted me to learn it; I said, "I can't learn it, I'm learning a play, but I could read it to you." This is a long story, but the upshot [of auditioning] is: It's a chance to act on Thursday—what else am I gonna be doing?
Do you otherwise find yourself in the audition room very often?
No. I find myself in those things when they call you up and they want you to read their play for them—the presentations that they do, which is basically an audition. It's all an audition. The whole damn thing's an audition! Every night's an audition; you're trying to tell the truth as you best understand it in the circumstances of the day. You know, it's live, it's lively, it's tactile. We live in a very distancing world. They're trying to get rid of all of the senses. (Well, maybe except for sight.) So the live experience is the most sensual thing, and I especially like it the best now because my brain power is fading and you get the chance to learn on your job. In the audition process, you get to show what you think of the person and the material, your opinion—just hanging out there without any other guidance than the words of the author, which is a great place to start.
It's an opportunity to create.
But you also have to serve the writer; that's the first service. So you don't, like, put your stuff in and put your little English on it and add a few little phrases and stuff. Actors are so smart-ass sometimes. That's my audition advice: Don't be a smart-ass!