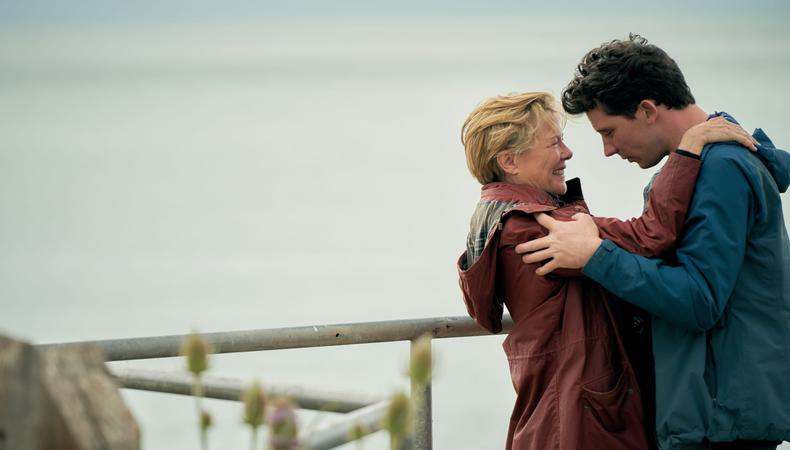 William Nicholson doesn't want you to call him a Renaissance man. The Tony-nominated playwright, Oscar-nominated screenwriter, Emmy-nominated television scribe, fantasy novelist and, this year, director and writer of Annette Bening–starrer "Hope Gap" is a master of none, he says.
"I'm failing upwards, if you'd like," says the 72 year-old English writer. "I'm spending my entire time screwing up and trying something else. There's no plan to my restless genre-hopping. I wrote eight novels in my 20s, and nobody published them. That drove me into screen work. When things started going wrong for me in Hollywood, I went back to novels, and when things didn't go well in novels, I went back to being a screenwriter of rage and fury. I have this restless creative energy in me that wants to come out all the time, and when I get thwarted—and I do get thwarted—I need to try something else."
That rage and fury—hidden, apparently, behind Nicholson's effortless charm—has begotten 10 novels and two fantasy novel trilogies. He's written the screenplays for movies like "Les Misérables" and "Gladiator." And he's had two plays on Broadway, "Shadowlands" in 1990 and "The Retreat from Moscow" in 2003.The former was adapted from a BBC television series he'd written about C.S. Lewis' self-destructing love affair with an American poet, then readapted into an Academy Award-nominated film. The latter, about a couple who divorce after 30 years of marriage, rattling their adult son, was nominated for a Tony Award for best play. This year, he's reworked the material into "Hope Gap," a softly stirring, contemplative film about love and quiet failure starring Benning, Bill Nighy, and Josh O'Connor.
Yet, for all Nicholson's restless, interdisciplinary writing ("I think people's sense that you've got to stay within one limited area is false; it's all the same thing," he says, capping any obvious questions of genre and process), there is a through line: The writer scared of romantic commitment in "Shadowlands" was him, not C.S. Lewis, and the divorcing couple in "Hope Gap" are his parents. "Yes, I suppose it's true," he says. "I am stuck writing my own story."
READ: 5 Free Resources for Emerging Screenwriters
"Hope Gap," which tells a fairly straightforward narrative of mid-life divorce, sails deceptively above the violence and tumult of its characters inner lives, like autobiography. "In essence, the story happened in my own life as it happened in the film," says Nicholson. "My parents split up when I was almost 30, and what I wanted to tell was the story of that impact on a grown child. I was very frightened by my mother's unhappiness. I wanted to run away, and I was going to have to deal with what this was doing to the child inside me."
The story's stage version benefited from the relative ambiguity of a theater. But, as film director, Nicholson brings "Hope Gap" literally close to home, reworking its characters to reflect more intimately the relationship between his mother and father and setting the movie in his childhood hometown of Seaford, England. "I have had a lot of time to do some thinking," he says, "and I want to say—although it sounds pretentious—that this is therapy turned into art."
Generally, Nicholson continues, "I want to be the person who interprets women to men and men to women. I'm sort of stuck in that position…. This is the sort of thing that will go on working through my writing. One day, and I don't know how to do this, I would like to write the story of a successful marriage. If I can find a way, I just might do that."
Want to hear more from the best creators in film, TV, and theater? Get it right here!