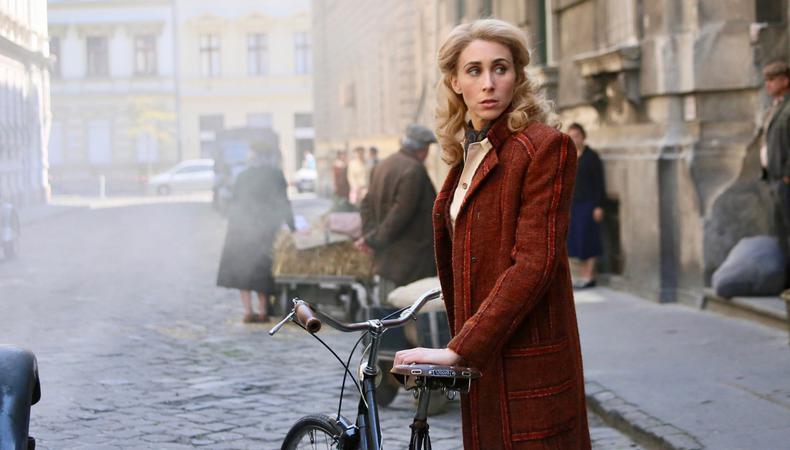 Whether behind or in front of the camera, Sarah Megan Thomas wants to tell stories about women you haven't heard of—but that you certainly should know. Take, for example, the writer-actor-producer's latest feature, "A Call to Spy," about three real-life women of three different backgrounds and nationalities who were trained as spies during World War II. Thomas, who wrote, produced, and stars in the IFC film (in theaters and on demand Oct. 2), spoke with Backstage about creating your own work and the cognitive dissonance of being a producer-actor: "A producer can't live in the moment. You have to be two steps ahead of the moment."
What was the inspiration behind "A Call to Spy"?
As a filmmaker, my overall mission is simply to tell original stories about complex women in commercial genres—and also hire more women in key positions behind the camera. My last film was "Equity," the first female-driven Wall Street thriller, so for "A Call to Spy"—I love spy films, who doesn't love a James Bond thriller? But when there are women-focused spy films, often it tends to be a romance. I studied World War II extensively in college and was curious about the female spies in Churchill's secret army. I was surprised that there were female spies in this army, I had no idea who they were. When I started doing some research and digging into it and found that a film hadn't been made about all these women, I knew that this was a story that had to be told.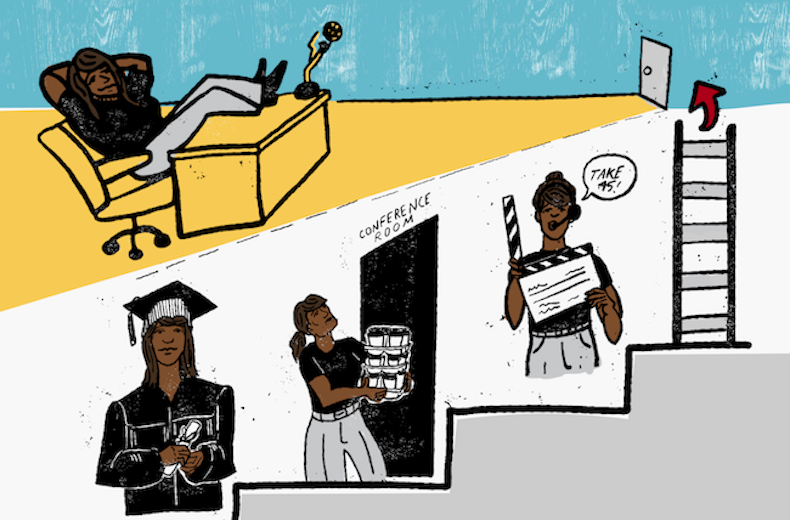 How to Become a Producer
While there were several dozen women I could have chosen, and any one of them could've had their own biopics, I chose to focus on three: Virginia Hall, Noor Inayat Khan, and Vera Atkins, because they were first in their respective spy fields and because they were from different nationalities and different religions and I thought that would make for a much more interesting and timely conversation about how the world can work together toward a common cause, no matter what your background is.
Were you always planning to be in it, as well?
Yes. I felt really connected to Virginia Hall when I learned about her, because she was a woman who wouldn't take no for an answer and really wanted to make a difference and found a way to do it. I find her one of the most inspiring human beings I've ever read about. I connected with her on a personal level and was excited to play her.
What is the experience of acting in something you've written yourself?
The way I work is I dive into the research perspective first, whether it's a historical drama or fiction; the world, the job, the relationships, the family. And then I find a way to make it personal to me, because it's important that it's your interpretation of this character, and I bring in my life experiences. At the end of the day, you have to let it all go and [be present] with the other actors in the room, which is fun.
The challenge of being a producer and an actor side by side is that they're completely separate parts of the brain. A producer can't live in the moment. You have to be two steps ahead of the moment, because you have to attack the problem before it happens. As an actress, you have to forget about all that and live in the moment. Usually, you don't have the time, you don't have 30 minutes in your room to breathe, so for me with this film and with "Equity" and "Backwards," my strategy was to come to set an hour before my call time as a producer and as an actress, and I would do yoga or breath work to really center myself for the day and have the time before I even step foot on set. I always requested five minutes and I put on my headphones and I listened to Churchill's speeches, which sounds weird, but it got me into the time period. That was a highly effective, quick way to snap me into the time period.
How did you actually "learn" how to produce?
I always say that it's before you know what you're doing. It's so hard to upkeep, but I actually ran a theater company in New York, which was a nonprofit. We did the first gender-reversed "Love's Labour's Lost," which we marketed as "Sex and the City" meets Shakespeare. It was [at] this theater company where I learned on a smaller scale how to produce. That was invaluable to me, because I learned how to raise money, I learned how to hire cast and crew and balance multiple hats, so that when I stepped into film, which has bigger budgets and tax credits and more management, there was a basic skill set there.
READ: What It's Actually Like to Be a Producer
Do you think your experience as an actor makes you a better producer?
I really hope so, because I now understand the 360 picture. I'm always in the room for final cut, so I actually see the whole process. I go through test screenings as a producer so I actually see why it may be your best acting scene that's not in the movie and that it actually has nothing to do with the performance but with the plot or the storyline not connecting with the audience. You write the script, you shoot a different movie, and you edit a different movie. You end up with something new and better, hopefully, going through the creative process. But I also think, as an actress, I understand and deeply respect the creative process, and as a producer, I work really hard with actors to feel comfortable and confident and happy on set.
Does the fact that you're also an actor make you more empathetic during the casting process?
One hundred percent, because I think all actors have heard, "It's not you." There's so much rejection in this business inherently. But it isn't you; there are so many pieces to the puzzle, and the cast as an ensemble and as a whole has to work. If one person comes on board, then someone else who might be perfect for the next role might not fit.
One of the things that was really interesting—because we were casting before the pandemic, and because this is a very international film—it was very important to me on the producer side to hire actors from where [the characters] were from. We have actors from India, Germany, the U.K., Canada, the U.S. It's the first film I've been on the other side of the table of where so much was done via self-tape, which is happening a lot right now during the pandemic. That was a really fascinating process. I do miss the interaction with the actors in the room, but there is freedom now with casting that you don't necessarily have to be in L.A. or New York. I think that's a wonderful thing, because we got to see actors and cast actors that, even if we did casting in New York, that never would've happened.
Why has creating and producing your own work been an imperative for you?
I went to drama school in London. I did a lot of theater, I did a lot of commercials, I did a lot of rom-coms. I was constantly playing the girl next door, which tends to be my look, which I don't mind. But I really wanted the opportunity to play these edgier characters than I wasn't even able to audition for, frankly. My first film, "Backwards," I wrote it and created it based on something very similar to me because that was important as a starting point, but after that I really wanted to branch out and see what was possible.
What advice would you offer actors who want to produce their own work but don't know how to start?
I have a favorite quote: "Find a way and make it happen." It doesn't have to start with a multimillion-dollar feature film. It can be finding some friends from drama school and making a short or a web series. What I did for my first film is I went to Barnes & Noble one day and I sat and read every book I could on screenwriting. I chose a topic that I knew very well but also one I thought I could make money for, which is the other side of it. That [became] the first film about women's rowing, and then "Equity" was the first film about women in Wall Street, and there were kind of these built-in bases of people who I thought I could go to who might want to invest in these films because of their topics, not just because of me. That would be my biggest tip to an actor who wants to create their own work. My first film was just a slice of life about my life. I don't think I could've actually raised the money to shoot it, so finding something where there's an interested grant base, whether it's Sundance or whatever investor group, that is important.
Looking for remote work? Backstage has got you covered! Click here for auditions you can do from home!