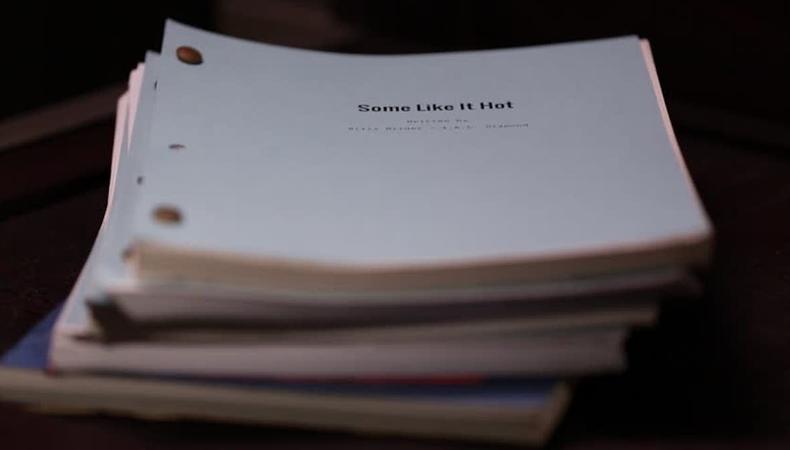 Though Caitlin Gold began her career as an actor, she eventually made her way behind the camera, going on to found her own production company, Tanbark Pictures. While the industry may have ground to a halt in recent months, Gold is quick to point out that a producer's work is never done, and even outside of productions, there are other aspects of filmmaking that happen behind the scenes.
In conversation with Backstage, Gold shares why it's challenging to pin down what exactly a producer does, how sets can be incredibly educational for aspiring producers, and why she's continually inspired by the attitudes of first-time filmmakers.
What does a producer do?
There isn't really one answer to that question. There are creative producers who make the work out of nothing. They are typically the first ones on and the last ones off the film or project years later. They build relationships with filmmakers, find the material, develop the script, bring the team together and, ultimately, put every aspect of the film in place in a manner that brings the director's vision to life. Creative producing is the type of work I typically do and it's what I love.
There are, of course, other types of producers. There are people who are really exceptional at fundraising, which is a whole other skill set. There are physical producers who really excel at being the boots-on-the-ground—hiring and managing crew and making sure the project is delivered on budget and on schedule. Even as a creative producer, I'm certainly still doing a lot of this work as well, but that is why movie-making is a team sport. Being a producer is also just an insane amount of work, so having a team to divide and conquer is critical.
How did you become a producer?
I started in the business, as many do, as an actor. After a few years of pounding the pavement, I became pretty fed up with the roles I was auditioning for and met up with a former classmate from acting school who was feeling similarly disheartened. Ultimately, we decided we would develop a feature screenplay for us to star in together that she would write and we would produce, and this became our first film, "Imagine I'm Beautiful." We spent two years developing that project and over that time period, I fell further away from acting and became more involved in production, working as a PA or coordinator on various jobs. I never looked back. We made that movie for under $100K and, for a tiny independent film, it did tremendously well. That was back in 2013 and I haven't stopped producing since.
How did you become involved with your latest project?
We have a small slate of projects currently in development through my production company. But the one that is probably the closest to production is a feature called "Margo & Perry," written/directed by a filmmaker I adore named Becca Roth. This one came to me because I produced a short film that Becca directed and shortly after wrapping, we ran into one another and she told me about a feature she had written. I read it and immediately fell in love with the story and we began working together pretty seamlessly. In this case, since we already had a prior working relationship, we didn't really have to "date" one another before deciding to partner. But typically, if I haven't worked with a director before, there's a whole lot of getting to know one another before any partnership is formalized.
What kind of training does a producer need?
The absolute best training I got was simply being on film sets and soaking everything up and, frankly, seeing what didn't work. When and why were crew members grumpy or tired? When and why were actors unable to do their best work? What kind of tone was being set from the top by producers and department heads? Did the set feel like a place of camaraderie or did it feel sluggish or demoralized? Being on set is the best education anyone who wants to work in production can get.
What does a day in the life of a producer look like?
[Right now,] my days are mostly spent working on the projects we have in development: giving script notes, getting pitch decks together, devising budgets and schedules, and meetings, meetings, and more meetings. But I also have two films that are releasing later this year so I've been knee-deep in finalizing those distribution deals, which goes to show you that producers are constantly working on a whole host of different projects that are each at different stages of their lifecycle. The time I spend in actual physical production is so minimal compared to the time I spend in development, pre-production, post-production, [and] distributing and marketing a film.
How do you hire your crew? I always go for referrals. Rarely do I hire someone entirely out of the blue. I have a huge network of colleagues whose opinions I trust implicitly and I've rarely been steered wrong that way. I love finding good people through other good people.
[Networking] is a huge part of our business. I highly encourage people to attend [local] film festivals and join Facebook groups that match your interests. There's tons of productive networking to do online.
Who do you work closely with on a project?
Being a producer is, quite often, like being a therapist. It requires me to really listen to my director and learn how [they] operate and why. Every director has [their] own needs, own strengths, own weaknesses. So I have to constantly adapt my approach with a director from one project to the next. But also, I really just need to like the person and to trust the person. I won't work with a jerk and I won't work with someone who isn't bold in [their] convictions. I have been blown away by some of the first-time feature filmmakers I've gotten to work with because [their] confidence is so inspiring even at the start of their careers. It's not ego, it's just that they believe so strongly, so unshakably, in the story they seek to tell. I admire that tremendously.
What advice would you give an aspiring producer?
If you want to produce, you need to just do it. But I also think it's important to know the realities of the business you're getting into. Getting a movie financed is hard. Getting a movie through production is really hard. Finding a good distributor is, in my opinion, the hardest. And actually getting your financier back their money on any movie that doesn't have a movie star, well, that's damn near impossible. I don't say this to be pessimistic. I say this because I often hear newer filmmakers throw out success stories like "Moonlight" or "The Farewell" as if those are commonplace. And it's really important if you want to have a career in this business, to understand that those films are the exception, not the rule.
Despite how difficult and all-encompassing our work can be, it's so important that we keep enjoying and experiencing the work that our community is putting out into the world. It's easy to become too consumed with our own projects, and we forget to just watch a movie, not because you're scoping out the cinematographer's work for your own needs, but because you like watching movies! And then just get out there and make stuff!
For more on how to get work on a film crew, visit Backstage's crew hub!