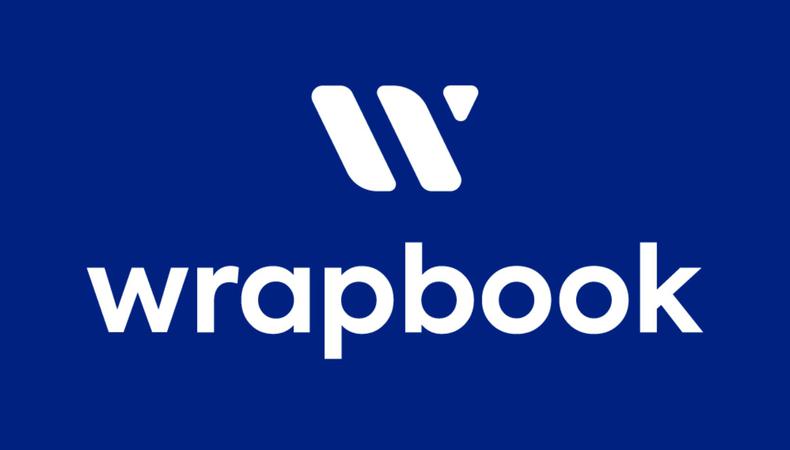 The demand for content is greater than ever; agencies and brands are trying to produce more for less. Technology companies have risen to meet this increasing demand with collaborative tools to help with all aspects of production, from project management to script supervision to postproduction. To make sense of it all, Backstage created the Content Creation Stack, where you can find all of these great new services in one convenient place, and we're diving in deeper to explore how these companies are making content creation easier, faster, and more affordable than ever.
Are you wasting time on the nitty-gritty elements of product management when you could be focusing on making your video pop?
That's a big mistake, says Cameron Woodward, cofounder of entertainment payroll, ensurance, and product management software company Wrapbook, which aims to make payroll and production insurance "easy and intuitive" so producers can focus on creating quality content.
"Like everyone else, content creators are turning to digital solutions to simplify the rote management tasks involved in production," Woodward tells Backstage. "These digital tools keep creatives organized so they can direct more of their attention to developing and sharing the stories that are important to them."
Wrapbook is one of many smaller plug-and-play companies to which many creators are turning for specialized tasks in video production. That's why Backstage rolled out its Content Creation Stack, where you can find all these services—from project management to production tools to distribution—in one convenient place, allowing you to produce a higher volume of content more efficiently at a lower price point.
Woodward shares how you can streamline your video production through Backstage's one-stop Content Creation stack here.
What is Wrapbook, and what is your role there?
I'm the co-founder of Wrapbook, which is an entertainment payroll, insurance, and production management software. It's designed to make payroll and production insurance easy and intuitive so producers can focus on what matters most to them most: capturing and sharing life's experiences in ways that make us think and feel.
People gravitate towards fresh, original ideas, so finding new and interesting ways to tell stories and novel platforms on which to share those stories is vital. It's the same idea that led us to create Wrapbook. In addressing the fatigue that can often come with managing payroll, getting production insurance, and filling out start paperwork, we developed a new platform to streamline and deliver these services to creatives in the entertainment industry. Wrapbook offers a fresh approach for productions at all levels, and it will remain relevant no matter how creators are telling and sharing their stories.
How would you say Wrapbook's area of production has changed over the past year?
One of the most significant shifts has been towards online methods of collaboration and productivity. Wrapbook is right there to meet this new way of getting things done. We want people to think of Wrapbook as the only digital payroll solution. We offer a suite of software that allows creatives to organize productions, manage payroll, and get production insurance all from your browser. All of your important documents can be securely saved and organized online along with employee profiles, making payroll management much easier and more convenient.
The demand for content is greater than ever. Companies are being asked to produce more content more quickly and cheaply than ever before. How does Wrapbook make it simpler?
A great way to streamline production and generate content faster is to simplify the necessary but tedious non-creative tasks involved with filmmaking, like payroll management. Wrapbook is helping producers manage payroll and production insurance digitally. Instead of sorting through paper timecards, heaps of start paperwork, contracts, and other physical documents, you can manage everything from a single browser window, saving a lot of time and hassle. And, because Wrapbook only charges 0.75% payments, it's one of the most affordable payroll management solutions available.
Do you think creators will still use these new technologies and interactive production tools for live production even when the public goes back to work?
Absolutely. I think more and more, we'll see processes go digital. Many people have migrated to emerging digital solutions over the last few months. As we all learn how to use these new digital tools and discover the ways in which they can help streamline production, they'll carry over to live production.
I think one of the biggest lessons to emerge from the past year is that in-person, face-to-face time is highly valuable. When we return to live production, it doesn't make sense to waste that time on tasks that can be easily accomplished digitally. Instead, creators will increasingly turn to digital solutions like Wrapbook, which free up more time to create.
What is the value of "lego-bricking" services together, like creators can do with our Content Creation Stack?
Launching and running a production is a complex and difficult undertaking for first-time and veteran producers alike. If you are just getting started, there are a number of things you have to learn how to do for the very first time. And even if it's your millionth time running a production, there is a seemingly endless stream of paperwork that can often feel repetitive, but nonetheless, must be done.
Digital tools can make understanding and administering all of these various responsibilities much, much easier. By lego-bricking several digital tools together, producers can utilize a variety of solutions in a way that's tailored to both their own experience and their production's specific needs. Spending less time completing repetitive management tasks allows creators to spend more time being creative. It's a win for everybody.
Anything else you want our readers to know?
The shift toward digital collaboration is here to stay. While we'll surely return to safe, live, in-person production (many states and localities already have, for now), productions will be getting a lot more done digitally, even before load-in—from start paperwork to digital signatures to keeping track of overtime and kit fees. Digital ways of handling these tasks are simpler, faster, and more cost-efficient than traditional methods.
The digital tools we've picked up during this time will continue to be utilized, and they'll only further streamline the ways in which we make and share stories.
Here at Wrapbook, we've been busy building new tools to help our clients seamlessly manage onboarding new hires. We recently launched StartWork, a fully digital eSignature tool that allows professionals to easily create document templates, set smart fields, and collect signatures, all within Wrapbook. Best of all, our starter templates are and will always be free to anyone with a Wrapbook account.