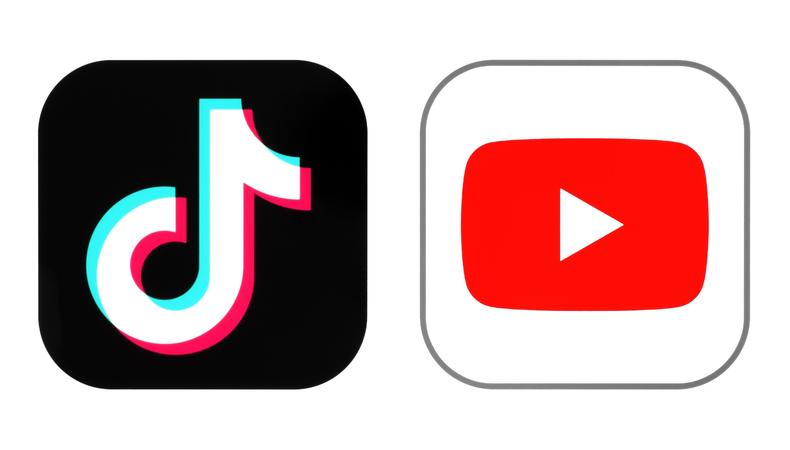 You've identified your niche and assembled your set-up as a content creator. Now you need to decide where to upload your work. Naturally, that decision comes down to the two most prominent video-sharing platforms on the internet: YouTube and TikTok.
It's a tough choice between YouTube's 2 billion active monthly users and TikTok's 700% increase in marketer satisfaction. Keep reading for a full guide on everything you need to know about choosing the platform that works for you.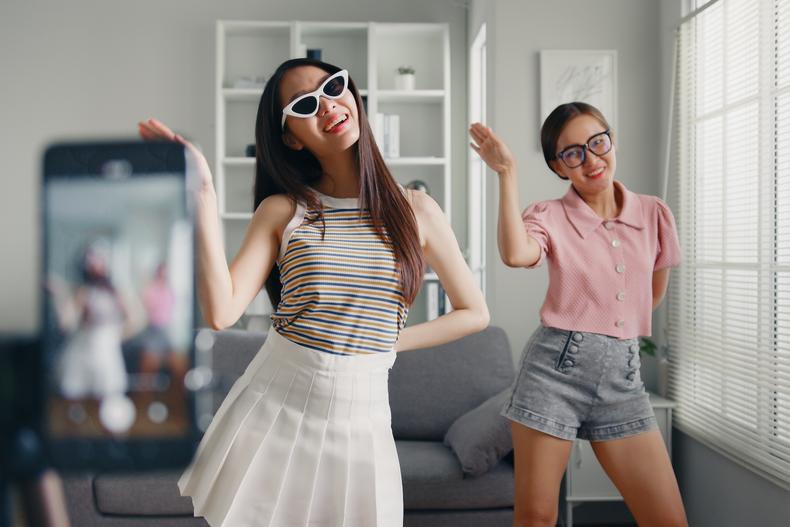 Nattakorn_Maneerat/Shutterstock
Monetization Tools: YouTube vs. TikTok
Both YouTube and TikTok have their own set of built-in tools to help you make money from your content. Let's take a look at what each platform offers:
YouTube's monetization tools
To take advantage of any of YouTube's income streams, you'll need to be accepted into the YouTube Partner Program. To join, you must reside in one of the 120 countries the platform is available in, have more than 1,000 subscribers, and secure more than 4,000 hours of public watch time within a year.
Advertising via Google AdSense
You generate revenue when your audience watches the ads that YouTube places on your videos. As a content creator, you get to choose where the ads will appear in your videos, but you won't have a choice of the products and services that get promoted.
If you take advantage of AdSense, YouTube will place adverts on your videos and pay 51% of the ad revenue they generate back to you. Reportedly, the average channel receives around $18 for every 1,000 ad views. Some ads are CPC (cost per click) rather than CPM (cost per 1,000 views), which means your audience will have to click on the ad for you to earn the commission.
Bear in mind that some locations and niches are more valuable to advertisers than others. Creators in the U.S., U.K., and Canada tend to earn more in the general creator economy than those based in other countries.
Chris Grayson, founder of InfluencerMade.com, notes that "if you have a channel about building custom caravans where your demographic was very valuable to advertisers, you'd likely make three to five times as much as someone with a channel [in a less valuable niche] for the same number of views."
Creators can withdraw their earnings once they make at least $100. At $3 per 1,000 video views, you will need 33,333 views before you can cash out.
RELATED: How to Become a YouTube Influencer
Channel memberships
When you reach 1,000 subscribers, you can invite your followers to pay a monthly recurring fee for members-only perks such as badges, custom emojis, and exclusive content.
Super Chat and Super Stickers
Super Chat and Super Stickers allow anyone watching your livestream to pay for their messages to be highlighted.
Merch shelf
Merch shelves allow you to market and sell your official branded merchandise from your YouTube videos. You'll need at least 1,000 subscribers to use this perk.
YouTube Shorts Fund
In 2021, YouTube pledged $100 million to reward creators for their short-form content. Shorts added to the platform in the last 180 days qualify for bonuses. Payments can range from under $100 to over $10,000. This fund is ideal for creators who are not yet able to join the YouTube Partner Program, including those under 18 years old.
TikTok's monetization tools
Creator Fund
TikTok has pledged $1 billion over the course of three years to its top creators. Like YouTube's Shorts Fund, this is a static pot of money split between all of the creators who join. The amount each TikToker receives depends on the number of views and level of engagement an eligible video gets.
The TikTok Creator Fund is only available in six countries at this time: the U.K., the U.S., Germany, Italy, France, and Spain. To join the fund, you'll need to reside in one of those places and have more than 10,000 followers and over 10,000 authentic views in the last 30 days.
According to Hootsuite, TikTok is rumored to pay its creators two to four cents for every 1,000 views, which works out as $20 to $40 for every 1 million views you get. You can withdraw your earnings once you make at least $10 via the Creator Fund, so you will need half a million views before you can make a withdrawal.
TikTok Pulse
TikTok Pulse is a new advertising revenue-sharing program launched in June of 2022. It allows brands to have their TikTok ads seen next to the top 4% of videos, and you will need at least 100,000 followers to join.
Influencer opportunities: YouTube vs. TikTok
Once you've gained enough followers—or loyal-enough followers—you can pitch yourself as an influencer to brands, opening up even more monetization opportunities. On either app, you can connect with brands via YouTube BrandConnect or TikTok's Creator Marketplace, or use a third-party influencer matchmaker.
Paid product placements
Brands pay for you to use or display their product in your videos.
Sponsorships and endorsements
Brands sponsor you to advertise and use their products in your videos. Endorsements give the brand more control over the tone and messaging you use in your content.
Affiliate marketing
Through affiliate marketing, you'll earn a commission every time someone uses the link you provide to buy a product or service.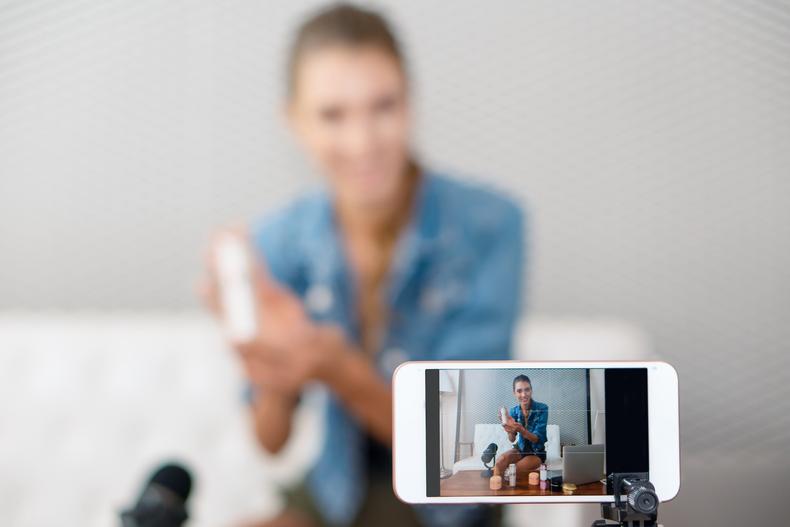 Mongkolchon Akesin/Shutterstock
Highest-paid YouTubers
According to Forbes, the highest-paid content creators on YouTube are:
Jimmy Donaldson, known by his username MrBeast, who earned $54 million from his stunt-driven philanthropy, gaming, and review channels
Jake Paul, who earned $45 million sharing games, challenges, lifestyle videos, Q&As, and music
Mark Edward Fischbach, aka Markiplier, who amassed $38 million via his channel, where he shares over-the-top, dramatized video game commentary and reviews with his audience
Highest-paid TikTokers
According to Forbes, the highest-paid content creators on TikTok are:
Charli D'Amelio, who earned $17.5 million from sharing videos of dances, lip-syncs, and montages
Dixie D'Amelio, who amassed $10 million by creating dances, lip-syncs, duets, and other light-hearted content
Addison Rae, who earned $8.5 million entertaining audiences with original dances, lip-syncs, duets, and hilarious sketches
The income generated by the top three YouTubers is higher than that of the TikTokers, but YouTubers have been creating content for far longer. MrBeast posted his first video in 2012, whereas Charli D'Amelio only started in 2019. As TikTok expands its monetization programs and TikTokers diversify their income streams, their earnings should grow.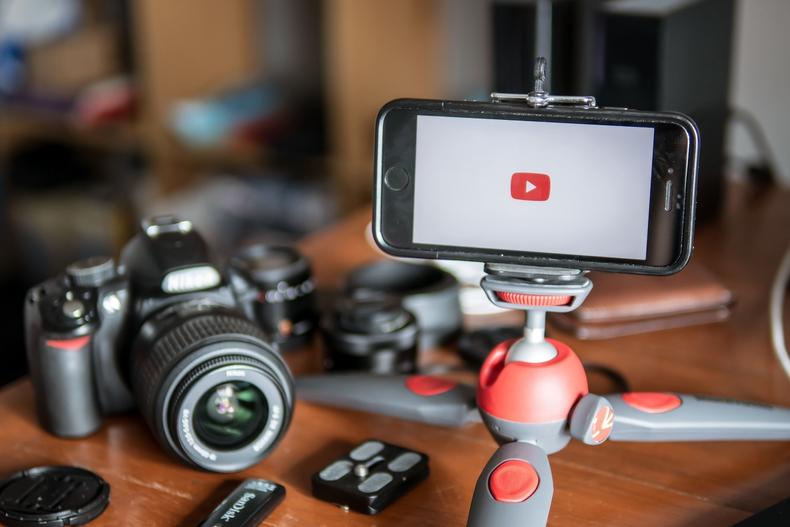 Wachiwit/Shutterstock
Pros
An eager audience: 85% of Gen Z teens and 67% of boomers go to YouTube to learn.
Video length: Once verified, you can upload videos more than 15 minutes long.
Analytics: Built-in, measurable metrics help tell you what you're doing right and where to improve to increase your engagement rates.
Interaction: Clear calls-to-action (CTAs) help you grow your channel. You can encourage your audience to like, comment, subscribe, watch other videos, and visit your website or social media, all from your YouTube channel.
Cons
No creation tools: Content is typically more polished, so it takes longer to create, and post-production can't be done in-app.
Music limits: YouTube's music library doesn't include any mainstream songs because the music you use in your videos must be free from copyright.
Ad blockers: These plug-ins can decrease your ad revenue earnings.
Formatting: YouTube videos aren't formatted for mobile, so the user experience isn't as engaging.
Crowded space: The algorithm and oversaturated market make it hard to stand out and grow your audience.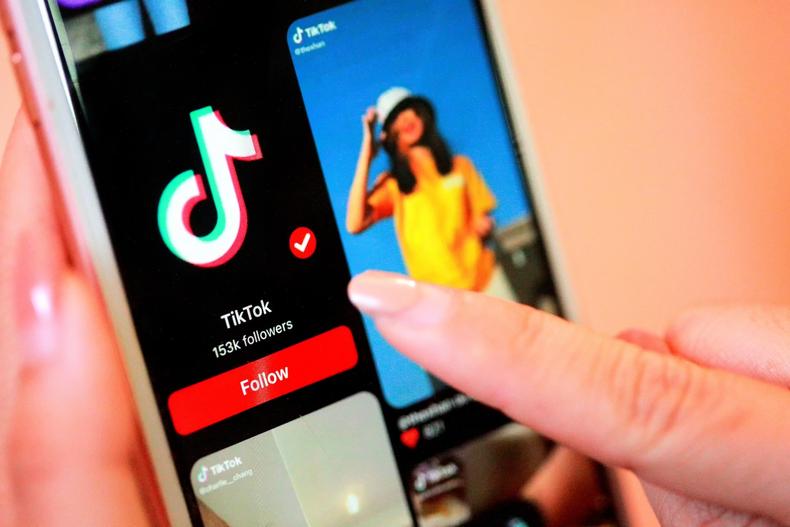 hareluya/Shutterstock
Pros
An engaged audience: Users spend longer on the TikTok app than they spend on YouTube.
Cheap and streamlined production: You only need a smartphone to create a TikTok. Content can be filmed, edited, and uploaded from one device, keeping production time and costs low.
Viral potential: It's easy to go viral with TikTok's meritocratic algorithm.
Built-in filters and effects: TikTok has many in-app filters and video effects that you can take advantage of to help your videos stand out.
Music and sound choices: TikTok Sounds has a much broader selection of songs and sound effects, including mainstream music.
Built-in audience engagement tools: Stitch and Duet are great for increasing brand awareness.
Cons
Monetization limits: There are fewer ways to monetize your content, and the Creator Fund doesn't pay as much per view.
Restricted analytics: You'll need a business account to view your analytics and track your metrics.
Length: Videos can only be up to 10 minutes long.