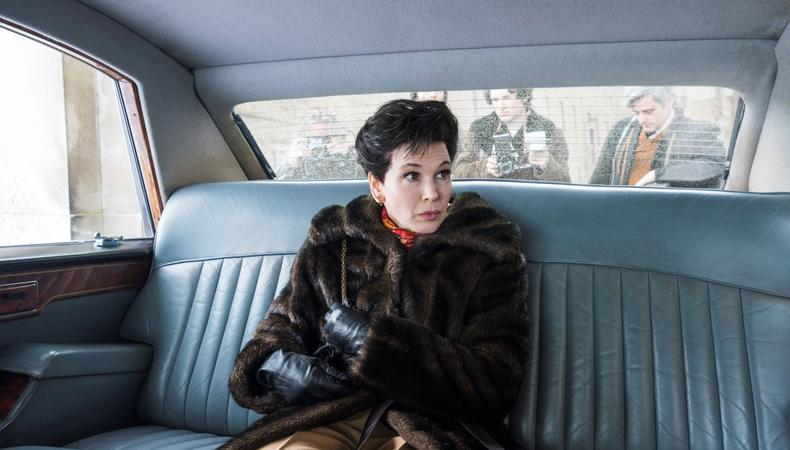 The British Independent Film Awards, commonly known as BIFA, concluded 1 December at a festive ceremony in London. The results mean several indies have been propelled to the front of this season's awards race.
Renée Zellweger confirmed her status as a frontrunner with a leading actress win for her performance as Judy Garland in Rupert Goold's Judy. For his work in Only You, Josh O'Connor picked up the BIFA leading actor prize—his second in three years, after 2017's God's Own Country. The supporting actress accolade went to Ruthxjiah Bellenea for The Last Tree (which premiered at the 2019 Sundance Film Festival), while Hugh Laurie was recognized as the supporting actor of The Personal History of David Copperfield (a 2019 Toronto International Film Festival premiere), which also earned the casting honor for Sarah Crowe and screenplay award for co-adapters Simon Blackwell and Armando Iannucci.
The 2019 awards for Best British Independent Film, Best Documentary Feature, and Best Director all went to Syrian war documentary For Sama.
Veteran actor Kristin Scott Thomas, who this year earned an Emmy nomination for Fleabag and completed filming the upcoming feature Rebecca, earned BIFA's Richard Harris honorary award, given each year to an artist in recognition of their body of work.
BIFA has a single category for films made outside the UK: the Best International Independent Film. That went to South Korean writer-director Bong Joon-ho's latest hit, Parasite, distributed by Neon and a recent nominee at the upcoming Film Independent Spirit Awards.
Last year's BIFA ceremony saw a record-breaking 10 wins for The Favourite, which went on to earn Oscar nominations aplenty and a win for Olivia Colman. Which of this year's honorees could find repeated success in the coming awards race remains to be seen.
For the whole list of BIFA winners, visit their website here. For more on this season's film and television honors, keep up with Backstage's awards coverage.