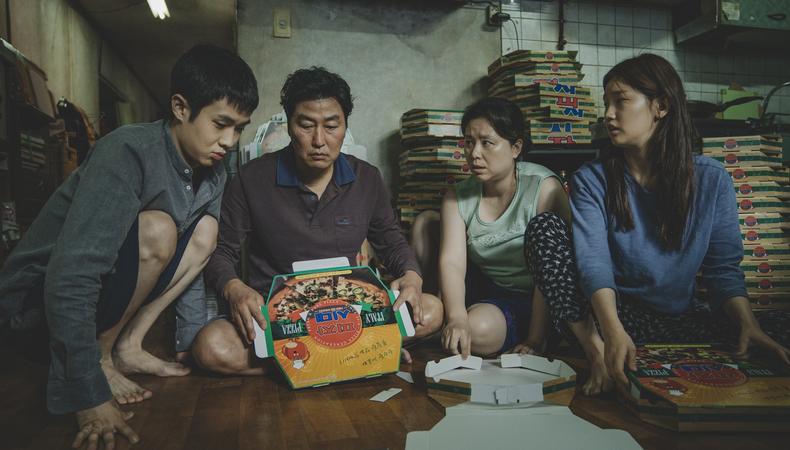 If Bong Joon-ho could give one piece of advice to jumpstart creatives, it would be to rid your work of others' expectations.
The mastermind behind "The Host," "Snowpiercer," and "Okja" has earned the respect of industry elite and fanboy cinephiles alike by filling his fantastical features with one-of-a-kind world-building, rich social commentaries, and characters whom audiences cannot easily shake. Speaking with Backstage, he says that such successes—particularly those of his latest feature, "Parasite"—would not have been possible if he hadn't followed his gut.
"Art is creating something and presenting it so that other people can see it, so inevitably, you're always worried of whether people would like it or not," Bong says. That's especially true, he adds, in situations where a film's funding—and therefore, investors' tastes—must be considered. "But because it is inevitable, I think that people should just be faithful to themselves and try to satisfy themselves and respect their own obsessions."
Bong recalls how "Parasite" came about when he was working on post-production for Chris Evans–starrer "Snowpiercer," and at the time, many theater actors he knew were pushing him to direct a play for the first time. "So I was trying to think of a story fit for a theater, and I thought of this idea of a story taking place in two homes, one poor, one rich; a story about these two families. And that's where the idea began," he says. "But in the end, I'm just a filmmaker by heart. Even from the first line, I was considering the camera position, so I just ended up writing a film script."
The Korean-language film has gone on to win top prize at the Cannes Film Festival and the Fantastic Fest in Austin, Texas, positioning it well for future recognition this awards season. And that's not to mention its record-breaking opening weekend: Showing on just three screens between Los Angeles and New York City, "Parasite" pulled in a $125,421 per-screen average, the highest gross since "La La Land" in 2016 and the highest-ever for a foreign language film. That's largely thanks to the film's word-of-mouth success and the promise of varied onscreen twists. What starts as a misadventurous comedy of intricate but harmless manipulations gradually escalates to reveal unexpected and monstrous stakes.
A comedy? A thriller? An all-out horror film? Bong says that when it comes to those on-a-dime tonal shifts, actors shouldn't worry about recalibrating their work. Any changes to that end are on him and his behind-the-camera collaborators.
"Just because that tone shifts in the film, that doesn't mean that their performances should change in any way," he emphasizes. "It's really more about the situation and the particular visuals, the lighting, the camera movement, and the things that surround the actors that shift. I don't think that actors should change their performances to fit certain genres as it changes within my films, so I just try to create a very comfortable atmosphere so that they can be faithful to the situations happening in the film. I just make sure that they're never concerned or even aware of how the whole genre or tone of the film is shifting."
It helped, too, that "Parasite" features actors with whom he's worked before or he's long admired from afar: Song Kang-ho is a Bong regular ("Snowpiercer," "The Host," "Memories of Murder," "Antarctic Journal") while Choi Woo-shik and Lee Jeong-eun both appeared in "Okja." Otherwise, Bong says, when it comes to filling out his onscreen ensembles, he—characteristically going against expectations—forgoes auditions and instead looks to an actor's aura.
"For me, I don't really hold traditional auditions, I just invite them to my office for a chat over coffee. We just talk and I take photographs myself with a camera that I cherish from various angles to just understand their aura and their energy that comes out from their eyes. I don't like traditional big auditions where you have hundreds of actors coming in and reading for a part across a table."
Want to hear more from the best creators in film, TV, and theater? Get it right here!