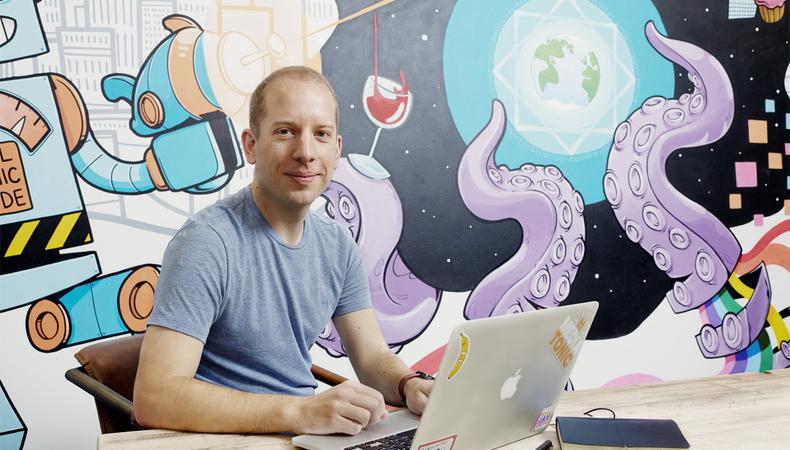 Acting in the Digital Age is a series that explores the opportunities and challenges of a rapidly changing industry. In this edition, Backstage looks at how the games industry has thrived during lockdown, and what actors can learn from this.
When Coronavirus caused huge sections of the world's population to stay at home, many of us booted up games consoles as a way to find some escapism. Nintendo's Animal Crossing: New Horizons sold 11 million copies in just 11 days, despite launching when many physical retailers were closed. Nintendo Switch consoles sold out, with UK sales double the previous year. The Last Of Us Part II launched during the pandemic and became the fastest-selling PS4 game of all time, and gaming platform Steam reached 20 million concurrent users.
With all this attention on gaming, how has the games industry coped – and even thrived – under the intense pressures of lockdown? And with the acting world linked more closely than ever to the video gaming world, what can actors learn from this?
Why has gaming fared so well?
"I think our industry was already well-positioned to thrive in these times," says Paul Sulyok, CEO of Green Man Gaming. "We're innovative, responsive and creative, and most of us are already digitally connected to each other and to our large communities. We've been able to keep projects on track and communication flowing throughout this because we've worked hard to create a culture of openness and togetherness where people can connect without judgement.
Phil Warner, Studio Art Director at Mediatonic, agrees, describing his team as "well-versed in working collaboratively with varying degrees of isolation, including working from home." He adds: "Many of the Art team have worked as freelancers in the past, so are used to this way of working."
Yet he also cautions: "When every conversation needs to be a call or email, it takes far more effort and time – especially when you have to corral groups together. We're finding that the extra importance of comms is the real challenge here."
And Adam Fletcher, CTO at the game development company Mediatonic, says: "When people are sitting in a room together, so much information gets spread automatically, so it requires a conscious effort to keep up that same level of communication when a team is distributed to ensure everyone has the same understanding of what the team is trying to achieve."
Nevertheless, the creative and geographical diversity that already existed in the gaming industry put it on a solid footing to survive lockdown. As Sulyok says: "There is no one-size-fits-all approach, so we try to find a balance between what people want to do, and what is feasible under these conditions, and we react and support accordingly."
How have they incorporated actors and talent?
Busy scenes with multiple motion-captured actors are particularly hard to shoot in a socially-distanced way, yet many gaming companies have managed to continue working with actors during lockdown, particularly for voice work.
Syllabes, a Montreal-based studio, has engaged a large number of actors during lockdown. Their head of studio Stéphanie Lamontagne tells us: "Syllabes is leveraging a network of 350-plus actors who have the best installations possible while working from home, and our technicians are now operating remotely to make adjustments for every new set-up. Our clients' productions will continue to be delivered on schedule, to the highest possible quality, while our voice actors and technicians can continue to earn a living doing what they do best, from the safety of their homes."
Will this lockdown success change the company's working practices as the world comes out of lockdown? Lamontagne admits this is unlikely, as studio-based work will ultimately be of higher quality, though she adds: "The good thing is that now we are less limited. We can record with artists that are far from Montreal. It gives more options."
Gaming companies have ramped up engagement with their audience
The summer would normally mean big things for the gaming industry's marketing calendar: the massive E3 Conference in Los Angeles happens every June, and the Cologne-based Gamescom event is usually a big hit in August. Both of those physical events have been axed this year, and as with the acting industry's awards shows, the cancellations have left a big gap.
The solution has been online live-streams. It was already fairly common for gamers to tune in and watch online events, but the volume of such presentations has been much higher than usual in the last few months. The discourse around games has offered at least one show for people to watch each week (and often more than one), from the snappy reveal of a new Tony Hawks experience to a 25-minute deep dive into the gameplay mechanics of the upcoming Cyberpunk 2077 game.
The PlayStation 5 reveal event, where the design of Sony's next-gen console was shown for the first time ever, was the pinnacle of the summer of live-streams: it consisted of a 74-minute live-stream that reached 12 million people, followed by a trimmed-down trailer that has racked up 28 million views to date.
And the upside has been that while the awards shows and conferences usually generate heat, only a limited amount of people ever get the opportunity to participate in them, whereas everyone gets to participate in the online events.
What can the acting world take from all this?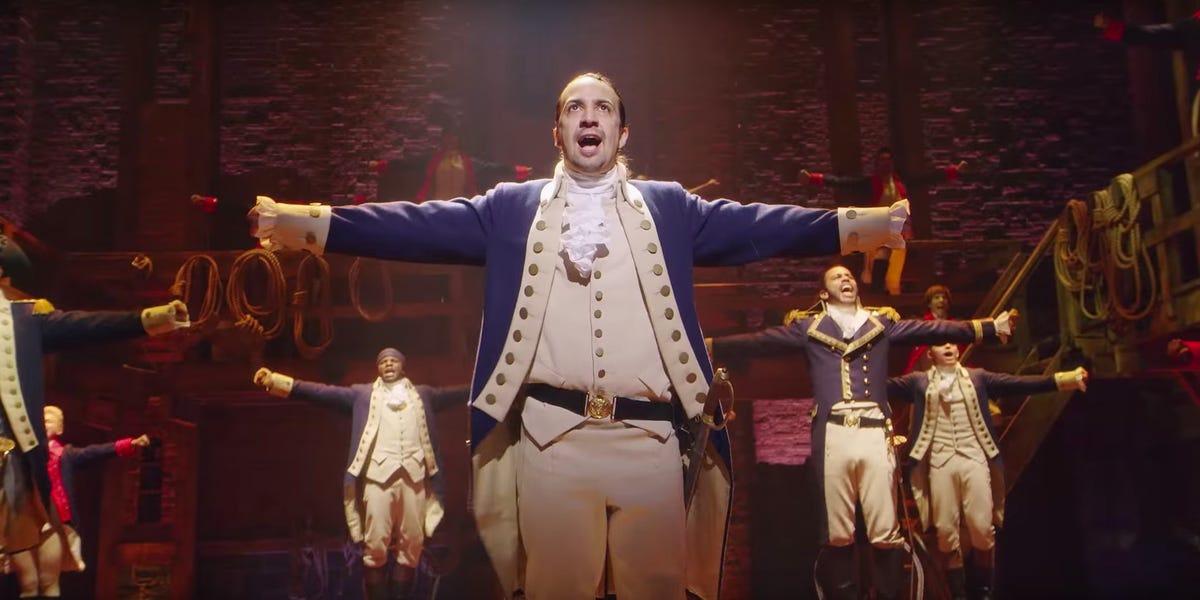 The greatest lesson could perhaps be summed up like this: in a lockdown situation, although you won't be able to do everything you would normally do, it's worth trying to keep going with as many things as you can.
Carrying on with project-development where possible, being open to remote work, and engaging with audience through online events and social media campaigns has helped the games industry carry on during lockdown. And communication has been key across the board.
And we've already seen evidence that the same strategies can work for the acting world – look at productions such as Staged – David Tennant and Michael Sheen's lockdown project ­– which was filmed in the actors' homes, yet aired on the BBC to much acclaim. We've also seen recordings of stage plays taking streaming services by storm, like Fleabag: The Play on Amazon Prime Video and Hamilton on Disney+ (pictured above).
As for what actors as individuals can do, it's worth looking into voiceover work if you haven't already. A great many voiceover projects have been advertised through Backstage during lockdown, with the great advantage that talent can now be sourced for them worldwide. As Syllabes have proved, remote voice-recording can achieve the standard required for games, and for broadcast.
As for Green Man Gaming's Paul Sulyok, he offers this piece of advice: "I'd say to anyone working on creative, interactive projects, whether it's a game or anything else, seek out and create a support team of experts around you, to get you through what you need to do."
RELATED: