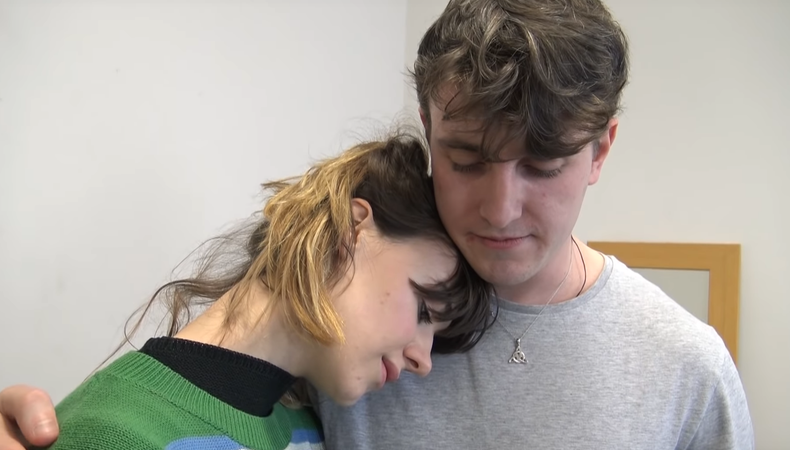 A newly unearthed video of Daisy Edgar-Jones and Paul Mescal's very first audition together shows them in character as Marianne and Connell, acting out a future scene from the BBC and Hulu series Normal People. And it demonstrates what millions of viewers already know – that the two actors' chemistry was genuine.
Speaking to Backstage, Mescal says: "The process of walking to that audition was actually more nerve-wracking than the audition itself." He credits this largely to director Lenny Abrahamson: "I think is a testament to Lenny's capacity to just make you feel totally comfortable and feel like you're your best self in an audition setting."
Edgar-Jones also credits Abrahamson's impact on their ability to create believable characters from the off, telling us: "Lenny was great because he was very keen to never get rigid in any rules."
The audition tape is striking not just for the glimpse into the audition process of the hit production, but because it shows a more direct rendition of Mescal's Connell.
Mescal tells us this about their natural chemistry: "I think there was an understanding, and I don't know where it came from, that me and Daisy would just fundamentally get on. And I think sometimes it can be detrimental to kind of force chemistry onto two people when sometimes if you let things breathe and sit and just trust that these two people understand the characters in a team perspective, in the sense that my version of Connell totally slots into Daisy's, and vice versa."
Looking for your next TV role? Check out our UK castings
Louise Keily is the casting director behind Normal People, and who discovered Edgar-Jones and Mescal. She described to us the show's casting process: "It all hinges on the two of them… If the viewer doesn't fall in love with Marianne and Connell, there's going to be something that feels uncomfortable and wrong."
Keily trawled through "tons and tons of people" to find her Marianne and Connell, though she confirms that Mescal "was on the list very early on because he is terrific. He was brilliant and he came in at the first audition and he did a beautiful job."
It was at a later stage that Keily saw a tape of Edgar-Jones. "When I watched hers, I thought: 'I think we have something.' It felt like suddenly all of the things about Marianne that we needed exist in this one actor."
Next came the audition in the newly released tape, the first with the actors who would become the two leads.
"We got them in the room," Keily tells us. "And when they left, we did a big hooray!"