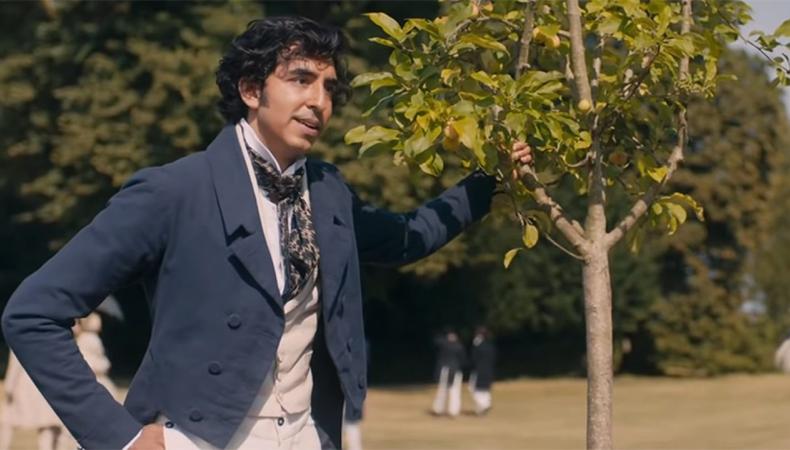 Hello, and welcome back to Week in Review, our roundup of industry-wide news. From stage to screens big and small, we've got you covered. It's everything you need to know and all you can't afford to miss.
Diverse Dickens will 'rip up the rules' of costume drama
The new big-screen adaptation of Dickens' classic novel David Copperfield will "rip up the rules" of costume drama, says writer and director Armando Iannucci. The Personal History Of David Copperfield premiered in Toronto earlier this year and had its first European screening at the London Film Festival this week. Starring a diverse cast led by Dev Patel, the film also features British East Asian actor Benedict Wong, British-Nigerian Nikki Amuka-Bird and the feature film debut of Rosalind Eleazar.
Speaking at the festival, Iannucci and producer Kevin Loader addressed the diverse casting of the film, saying they wanted to "rip up the rules" of period drama casting, adding that Dev Patel was their only choice for the main role. Loader said: "Once he's your only candidate for David Copperfield, certain things flow," adding that casting decisions were also intended to reflect the true diversity of Victorian London. Iannucci said among the current debate about "what Britain is and what it is not," he wanted "to celebrate what I think Britain is, which is something more lively and vibrant."
READ: Love Downton Abbey? These BBC Period Dramas Are Casting Now
BP to end RSC sponsorship over furore
The Royal Shakespeare Company (RSC) will no longer accept sponsorship from oil and gas giant BP, buckling to increasing public pressure and the threat of a boycott. The controversial deal with BP has faced intense criticism in the past few months, with Mark Rylance resigning from his post at the theatre in June and an open letter from young people last week threatening to boycott the company's work. Protesters called for an end to BP's sponsorship which funded £5 tickets for those aged 16–25, saying the cheaper tickets came at the cost of having "to help promote a company that is actively destroying our futures by wrecking the climate."
RSC released a statement this week saying: "Amid the climate emergency, which we recognise, young people are now saying clearly to us that the BP sponsorship is putting a barrier between them and their wish to engage with the RSC. We cannot ignore that message." BP, who have sponsored the RSC since 2011, said they were "disappointed" and "dismayed" by the end of their relationship with the theatre. Although the future of the £5 ticket scheme is now uncertain, the RSC announced keeping it was now "a priority."
READ: RSC Axes BP Sponsorship After 'Climate-Wrecking' Fury
Actor who lost role after homophobic comments sues theatre
An actor who was dropped from a musical after it was revealed she made homophobic comments is now suing producers for "religious discrimination." Earlier this year, Seyi Omooba was called out on Twitter by Hamilton's Aaron Lee Lambert over her views on homosexuality. Lambert asked if she stood by comments she had made on Facebook including saying she did not "believe you can be born gay" and that homosexuality was wrong. Subsequently, Omooba was let go from a production of the musical The Color Purple produced by Leicester Curve where she had been due to play a character who has relationships with both men and women. Last week Omooba told the Mail on Sunday: "I stand by what I wrote, but had I known that it would have come to this, I would have set my account to the privacy mode."
Omooba is being represented in her "religious discrimination" claim by her father Ade Omooba, a Christian who speaks out against gay rights and encourages the practice of conversion therapy. Stage editor Matthew Hemley argued Omooba's legal action was attacking theatre "from within" and urged readers to "fight against homophobia, especially when it finds its way into an industry that is known for its tolerance and acceptance."
READ: Stalking, Homophobia, Invasive Questions + More Legal News for UK Actors
Drama Centre London suspends two courses
Two acting courses at Drama Centre London have been suspended from taking on new students ahead of a review. Drama Centre, which is part of University of the Arts London (UAL), has stopped recruitment for its BA Acting and MA Directing courses while UAL investigates "teaching and learning, assessment strategies, access and fairness." Current students are not affected by the suspension but UAL has promised to appoint an independent reviewer to "provide assurance that all students can thrive, irrespective of background, in actor training at Central Saint Martins."
Macbeth cancelled after damaged set puts actors at risk
Chichester Festival Theatre's production of Macbeth was forced to cancel a performance after damage on-set put actors at risk of serious injury. Starring John Simm and Dervla Kirwan, the performance on 28 September was abandoned at the interval after a glass panel on the floor was damaged during a fight scene. Chichester Festival Theatre said the cancellation was "a precaution to ensure the safety of our acting company" adding that audiences were "extremely understanding." Macbeth, directed by Paul Miller, opened on 21 September and runs until 26 October in the Festival Theatre. Shakespeare's story is purported to be cursed by bad luck, with performers referring to "The Scottish Play" within theatre buildings so as to avoid disaster striking the production.
Stage production news
Productions from Yaël Farber, Anthony Neilson, Kathy Burke and Terry Johnson are to lead the first season at the West End's newest theatre, announced last week. Beginning in January, the season opens with novelist Cormac McCarthy's The Sunset Limited, directed by Johnson. Playwright Abbie Spallen will become the first commissioned writer at the Boulevard and the first London revival of Lucy Prebble's The Effect will open in March. Elsewhere, Yaël Farber directs Hello and Goodbye by Athol Fugard, a "deceptively simple" two-hander, and Kathy Burke revives The Cavalcaders by Billy Roche, a comedy set in an Irish cobbler's shop. Ghost Quartet by Dave Malloy will become the first full production in the multi-million-pound new stage when it opens later this month.
READ: London's New Theatre Boom: What You Need to Know
Screen production news
The creators of Paddington are set to bring another children's character to life on screen. Studiocanal and Heyday Films are in the early stages of developing a big-screen version of Pippi Longstocking, the character who appears in a series of much-loved books for young people by Swedish author Astrid Lindgren. First published in 1945, the books have been translated into 77 languages and sold 65 million copies worldwide. David Heyman, Harry Potter super-producer and founder of Heyday Films, is producing.
More for UK actors? Read the Backstage magazine.