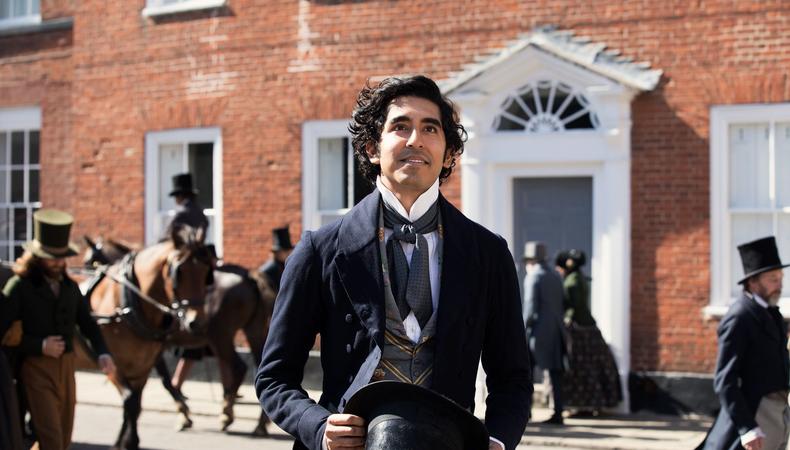 One of the highlights of a British autumn is the London Film Festival (LFF), which kicks off its 12-day celebration of cinema on 2 October. It might not have the red-carpet glamour of Venice or the awards season cachet of Toronto, but London has always marketed itself as a festival for audiences and this year is no exception, with 229 features from 78 countries being showcased. Plus, 40% of the films are directed or co-directed by women, a small increase on last year's figure. So, what films can Londoners expect to see this year? Let's take a look at some of the highlights.
Galas and highlights
One of the LFF's most coveted slots is the opening film of the festival, and this year the honour is given to director Armando Iannucci's new take on Charles Dickens' The Personal History Of David Copperfield. The film stars Dev Patel in the titular role and promises a fresh perspective on this classic tale.
Predictably enough, David Copperfield isn't the only period drama on offer this year. Also getting a gala screening is director Tom Harper's The Aeronauts, starring Felicity Jones and Eddie Redmayne as Victorian pioneers venturing into the outer reaches of the atmosphere in a hot air balloon to explore the weather.
Another cast braving period costume are those of Netflix's The King, which gets an LFF Gala. If the combo of Shakespeare, Henry V, and Timothée Chalamet with a bowl cut sound good to you, then this might be right up your alley. Fresh from rave reviews at Venice is Noah Baumbach's highly contemporary portrait of disintegrating love, Marriage Story, starring Scarlett Johansson and Adam Driver, which might well be one to watch come awards season.
READ: 10 Film Schools in the UK You Need to Know
Talking of lovely shiny awards, two-time Oscar winner Tom Hanks makes an appearance at LFF this year with A Beautiful Day in the Neighbourhood, directed by Marielle Heller. Hanks plays real-life US children's TV icon, Fred Rogers, and LFF boss Tricia Tuttle called the film "very topical…it's about community, it's about kindness, compassion – it feels like a film of the moment."
Premieres and surprises
When it comes to world premieres, London doesn't really compete with the bigger, glitzier festivals, but it does have a few that catch the eye. For example, Alicia Vikander stars in noir thriller Earthquake Bird, directed by Still Alice helmer Wash Westmoreland; and director Michael Caton-Jones' Scottish comedy Our Ladies also makes its global debut in London.
READ: 10 Podcasts Every UK Actor Should Be Listening To
If that isn't enough to keep you occupied, there's always a range of as-yet-unannounced A-listers on hand for LFF's Q&A series, and the annual Surprise Screening of a big blockbuster. This year, Bruce Springsteen will also be gracing London's no doubt rain-soaked red carpet for the European premiere of Western Stars, a performance of his 19th studio album. What more could you want!
This year's festival closes on 13 October with Martin Scorsese's much-anticipated The Irishman. In his ninth collaboration with Robert De Niro, Scorsese's new film asks who killed Teamsters mob boss Jimmy Hoffa. Al Pacino, Joe Pesci, and Harvey Keitel co-star.
Tickets for the 63rd London Film Festival go on sale from 12 September through the BFI website.
For more from Backstage UK, check out the magazine.