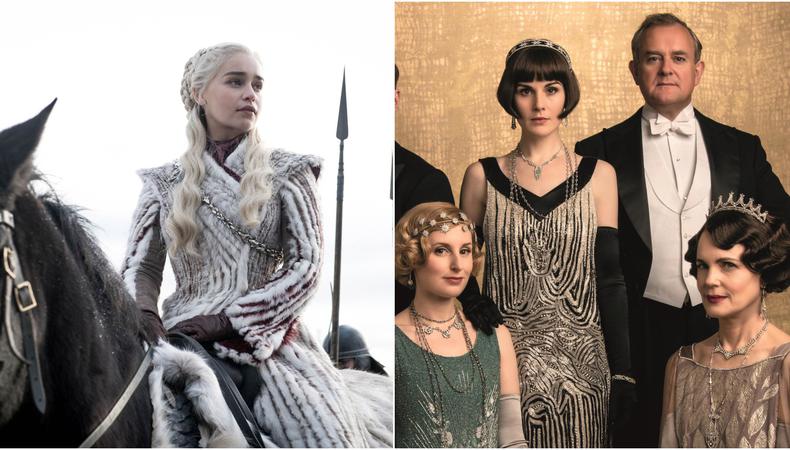 Production is re-opening and the following UK projects are now visible on the horizon, whether in development or actively casting. Keep these leads on your radar and your eyes open for the opportunity to land an audition.
Downton Abbey 2
A second feature spinoff of period drama Downton Abbey is in the works, with creator Julian Fellowes scripting and the main cast returning. No details have yet emerged on the plot but the aristocratic Crawley family and their servants are surely in for another set of thinly veiled jibes and scandal in the kitchen, respectively. Casting director Jill Trevellick is likely to return ahead of production in spring 2021.
Looking for your next TV or film role? Check out our UK castings
One Life
Feature film One Life is based on the life of Nicholas Winton, a British banker who saved hundreds of children from the Nazis. With director Aisling Walsh (Elizabeth is Missing) and stars Anthony Hopkins and Johnny Flynn attached, production is set for spring 2021 on location in the UK and Prague. Casting director Nina Gold is also attached and casting now.
You Don't Know Me
Pre-production has begun for new BBC One drama miniseries You Don't Know Me, adapted from the book by Imran Mahmood about a young man on trial for murder. Shooting begins in mid-February with Sarmad Masud directing all four episodes. Casting director Gary Davy is on board and casting now.
Game of Thrones spinoff in development
Game of Thrones prequel House of the Dragon is in pre-production ahead of shooting next year. Based on George R.R. Martin's book Fire & Blood, the story begins 300 years before the events of the original HBO series, telling the story of the House Targaryen. The only confirmed name is Paddy Considine (Hot Fuzz, Dead Man's Shoes), who'll star as Viserys. We'll be back with more details including casting director when we have them.