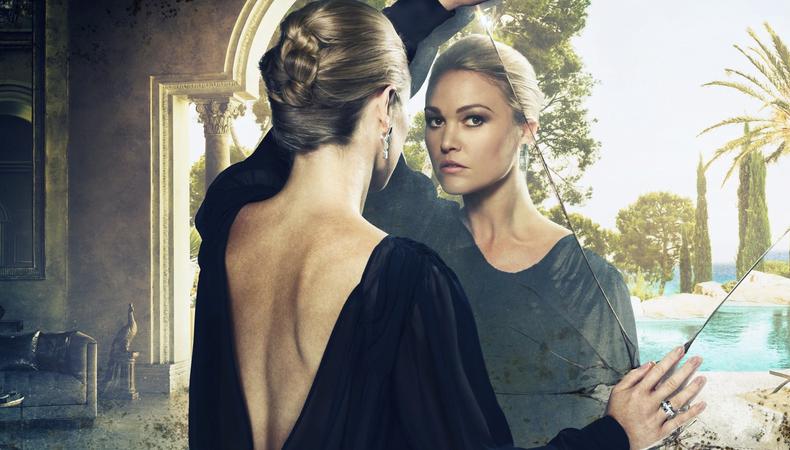 Greenlit means a project is officially a go, so all you have to do is follow these leads to stay up to date. You never know where you'll find an opportunity to land an audition!
Riviera 3
The third series of Sky's lavish family drama Riviera begins shooting in September on location in France, with star Julia Stiles returning as Georgina, a woman coming to terms with the criminal empire she inherits when her husband is murdered. Casting directors Victor Jenkins and Kelly Valentine Hendry are attached and casting now.
Ghosts 2
Horrible Histories and Sex Education actor Jim Howick has bagged a second series of his BBC comedy Ghosts, which he co-wrote and co-starred in. Set in Button House, a stately home occupied by a group of restless spirits, it sees the haunted house inherited by a young couple with grand plans. The main cast return, including Charlotte Ritchie and Simon Farnaby, and shooting later this year on location in the UK. Casting director Kelly Valentine Hendry is onboard and casting now.
READ: Join Ricky Gervais in the Cast of Netflix Drama 'After Life 2'
Endeavour 7
The period crime drama tracking the early years of beloved TV detective Morse returns for a seventh series for ITV with Shaun Evans returning in the title role. After a climactic sixth series in which police corruption took hold of late 1960s Oxford, Series 7 opens as the 1970s begin, with times and fashions changing quickly. Casting director Susie Parris is attached and casting now ahead of shooting starting in July.
For more from Backstage UK, check out the magazine.