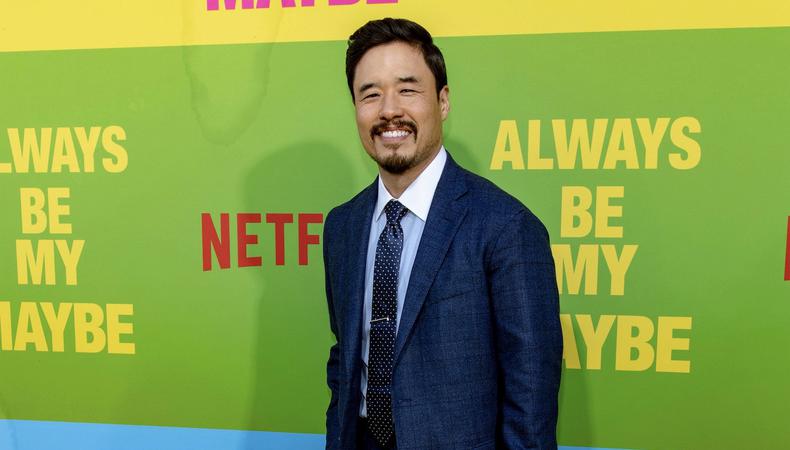 Greenlit means a project is officially a go, so all you have to do is follow these leads to stay up to date. You never know where you'll find an opportunity to land an audition!
Netflix took over headlines last week. Not only did the production company announce that "The Crown" has found its Prince William, but a new series about the last Blockbuster was also reported. Want to know more about the upcoming comedy series, "Blockbuster" from Netflix? Here's what we know about the nostalgic project.
Randall Park and Vanessa Ramos will star in Netflix's "Blockbuster."
It might be adding insult to injury, but last week, it was announced that Netflix will create a series about Blockbuster, per Variety. Randall Park is set to star in the project from Vanessa Ramos ("Superstore," "Brooklyn Nine-Nine") about the last Blockbuster Video branch. David Caspe ("Happy Endings") and Jackie Clarke ("Happy Endings," "Superstore") are set to write for the 10-episode first season of the single-cam comedy, which "is described as an ensemble comedy that takes place in the last Blockbuster Video in America [and] explores what it takes—and more specifically who it takes—for a small business to succeed against all odds." Said Ramos in a statement, "To say getting to make a show about a place I love, with my friends Jackie and David, and Randall Park as our star is a dream come true, somehow feels like an understatement. I could not be more grateful to Jim and Megan at Universal for supporting this project since day one and Tracey, Andy, and the whole team at Netflix for being on board with so many weird jokes." A casting director has yet to be announced for the project, but a likely candidate would be the "Superstore" team Greenstein/Daniel.