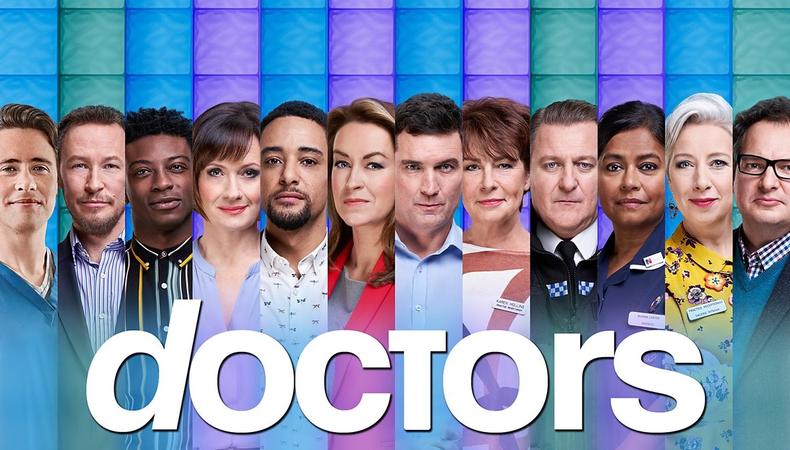 Want to follow in the footsteps of Eddie Redmayne, Emilia Clarke, or even Joe Pasquale? Getting cast on Doctors might well be the first step. The BBC daytime medical drama has been on the air since 2000 and has helped many an actor's career over the years. Many have done their time on the Doctors set, and Backstage is here to help you get cast on this ongoing dramatic stalwart.
The show features a core cast based around an NHS doctors' practice, as well as a plethora of guest stars and occasional players, so there's always work to be had. Series producer Peter Eryl Lloyd estimated that the show employs at least 800 actors every year, and says it probably has 'the most hardworking casting department in the kingdom.'
The budget of Doctors may be daytime-sized, but its viewers would argue that the show has the ambition and scope of much bigger productions. As well as Eddie Redmayne et al., actors such as Phoebe Waller-Bridge, Claire Foy, and Sheridan Smith have all featured; in fact, a stint on Doctors has practically become a British actor's rite of passage.
Set in the fictional Midlands town of Letherbridge, Doctors follows the lives, loves and medical records of the staff and patients at an 'ordinary' NHS medical practice. The series was created in 2000 with an original commission of just 41 episodes; but the BBC soon reordered it as a continuing lunchtime soap due to its popularity with viewers.
Initially built around the talents of actor Christopher Timothy, then famous for All Creatures Great & Small, Doctors soon established its own fan base of daytime viewers. Each half-hour episode features the regular characters who work at the surgery, as well as a stand-alone story focusing on a guest star whose life will soon take them to the GP. The drama!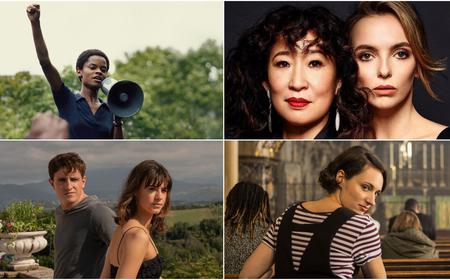 How to Audition for the BBC
The show has been praised for its sensitive treatment of societal issues such as mental illness, adoption, and homelessness, while also being lauded for its more unusual storylines. In one episode, a woman thought every man she met was the comedian Joe Pasquale (played by a very game Pasquale); and more recently, during the pandemic, the cast starred in an episode filmed entirely on their mobile phones.
The best way to get your head round the show is, obviously, to watch it. Casting teams and producers love it if you seem interested in what you're auditioning for and have seen at least a few episodes. And being a regular viewer definitely pays off: Actor Charlie Clemmow heard one character mention her daughter who hadn't ever been seen onscreen, got in touch with the casting director, and landed the role. She took the initiative and made the role her own.
Doctors isn't on year-round, but it is on most of the time, so set a reminder—weekdays at 1:45 p.m. on BBC One.
Since the start, Doctors has always been filmed in Birmingham. It started off at the iconic BBC Pebble Mill Studios, but when the building was closed, production moved to the BBC Drama Village at Selly Oak. With the move, the show's scope expanded, and the main surgery set was revamped and renamed as the Mill Health Centre.
Like other soaps, the show's shooting schedule is full-on, and dealing with the speed and sheer amount of script is quite a skill. Actors talk about 'triple banking'—basically, working on three half-hour episodes with three different crews at the same time. After leaving the show, Christopher Timothy told Sussex Life Magazine, 'The budget was a joke and the pressure more intense than anything I'd ever experienced. But it was six years of great fun, and I got to direct, which I loved.'
Current star Dex Lee agrees, telling the Royal Television Society that 'work goes 100 miles an hour here at Doctors, but I've loved every second.' Fellow cast member Bharti Patel, who plays midwife Ruhma Carter, told the RTS that the pace may be fast, but that doesn't mean it's intimidating. '[Doctors] is a school where you get to learn," she explained. "Everyone is really friendly and tries to help you.'
Lloyd admits on the show's website that it's not easy working on the soap: 'They work so hard—[regulars] and guests. It's an adrenalin ride. There's no time, no rehearsal, and they're pretty much working on their instincts. It requires a very specific set of acting muscles. As a reg, you could be working on nine different stories at any one time. They certainly have no time to get bored, and they're a tiny group compared to the other shows. One ex-reg told me that working on Doctors gives you the chance to play the lead role in a story at least once a fortnight.'
The first stop for any aspiring Doctors actor is your agent, if you have one—but if not, don't despair. Patel has never had an agent and says she's just relied on 'word of mouth' to get roles. She told the RTS about her unconventional approach: 'You don't need to go to drama school. I never went to drama school. You don't have to follow the same routes as everybody else; sometimes, another door will open and you can enter that way.'
Casting for Doctors is quite the job; as we mentioned, the series casts over 800 actors a year. Lloyd talks about the constant casting process and how it works: 'Producers and directors cast their own "guest" actors, whilst Mike [Hobson] and I oversee "semi-regs"—i.e., those actors who appear on and off across different weeks. But for new regulars, we go to auditions ourselves and meet them.'
He says that one of the most important things they look for, other than talent, is personality. 'Not only are you trying to find someone who can play the part or who brings something new and interesting to it, you're also looking for someone who'll fit into our hardworking little team. One hint of: "Do you think you could fly me to France for the weekend, darling?" and they're a no-no.'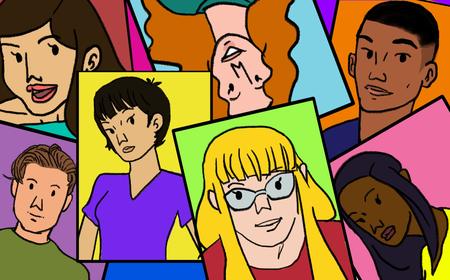 The UK Actor's Headshots Guide
Rachelle Williams-Parker is one of the casting directors on the show, and brilliantly, she has made her contact details public (they're available here). If you feel ready to approach her, then our advice is be polite but persistent. CDs appreciate courtesy as well as talent, so get your info in shape before you get in touch, and be friendly.
Do your research into the show, potential roles, and any issues your episode might be looking at. Make sure your headshots, CV, and show reel are good to go, and look at Backstage for all kinds of advice regarding auditions and self-taping. Failing to prepare is preparing to fail, as someone very organised once said.
So you're prepared and ready to go; what else do you need to know to nail that Doctors audition? Lloyd says that sometimes, his team just knows when someone is right for the role. 'I'll never forget Selina Chilton's audition,' he revealed. 'She was the first of the day. She'd done her homework, learned her scenes, had thought very hard about the role of Ruth, and asked intelligent questions. Then she went for it and knocked it straight out of the park. It was 10:30, and I was wondering if there was any point in seeing the remaining seven actresses lined up. Out of courtesy, I did. But I kind of knew.'
"Try and be brave, and keep getting up, and keep going for those auditions"
Patel is all for being persistent. She told the RTS, 'Just keep knocking at those doors. You will go to auditions [and] you won't get those roles, but never think it's personal. It's about them. They often, at an audition, don't know what they're looking for; so really try and be brave, and keep getting up, and keep going for those auditions.'
It's advice that Lee agrees with. He started off in musical theatre and told the RTS that he always kept his end goal of a TV job in mind: 'A lot of my auditions, I didn't get. I had to learn through the audition process…. Finally, with Doctors, I had three auditions with Mike, the exec producer, and then Peter Lloyd was in the final audition. And they liked what they saw, and within three weeks, [I] was on the set. Right in at the deep end!'
His top tip also comes back to being a decent, polite person whom people want to work with. 'First and foremost, be a nice person. People are attracted to energies, so bring something positive to the room. Have a positive outlook, a positive energy, and be passionate about your craft.' This is solid advice no matter what job you're going out for. Good luck!
See Also: