Coronation Street is a British institution and a hothouse for top British acting talent. Fancy the career of Sarah Lancashire, Sir Ian McKellen, Katherine Kelly, or Anna Friel? Well, they've all done their time on Corrie's cobbled streets. The Street, as it is affectionately known, has launched many careers and some actors have never left – 89-year-old William Roache appeared in the soap's first episode back in December 1960 and is still a regular character now.
Coronation Street is broadcast on ITV six days a week to millions of eager viewers, so they need a lot of acting talent. Young and old, the cast is diverse and contains all levels of experience. If you think Corrie is right up your street then Backstage is here for you with all the advice you'll need to nail that all-important audition.
Coronation Street is the world's longest-running soap (or 'continuous drama' in official telly speak). Known for its humour, social realism, and strong female characters, Corrie is set in the fictional northern town of Weatherfield, based loosely on Salford in Manchester. Back in 1960, writer and creator Tony Warren wanted to see his own experiences of northern working-class life on television. The fledgling Granada Television agreed (eventually), and the rest is history.
Looking for your next TV role? Check out our UK castings
Storylines focus on the residents of the street and their complicated love and work lives. Iconic characters such as Bet Lynch, Ena Sharples, Elsie Tanner, and Mike Baldwin have transfixed audiences for over 10,000 episodes, and even the Queen has made a royal pilgrimage to Weatherfield's famous cobbles.
Nowadays, the Street is still praised for its gritty, down-to-earth representation of northern life but there are also some highly modern cliffhangers and huge dramatic set pieces added in. In its 60 years, trams have crashed, viaducts collapsed, the Rovers Return pub has been set ablaze, and love has been found repeatedly in a knicker factory. All human life is to be found on the Street, so no wonder Bill Roache has stayed so long.
As we've already seen, Corrie's alumni are quite a starry bunch and there are plenty more to add to the list. Suranne Jones lit up the cobbles with her sparky portrayal of Karen McDonald for four years before going on to star in BBC hits Doctor Foster and Gentleman Jack. Model-turned-actor-turned-icon Joanna Lumley played Ken Barlow's girlfriend Elaine back in 1973 and recently told the Sun she'd go back "in a heartbeat." Other famous names who've enjoyed some time on the Street include Sir Ben Kingsley, Downton star Rob James Collier, Michelle Keegan, and Monkee Davy Jones.
Currently, ITV lists over 80 actors as cast members of Coronation Street, many of whom have been there quite a while. Alan Halsall, who plays Tyrone, has been in the cast since 1998; Simon Gregson has played Steve McDonald since 1989, and Barbara Knox – who plays Rita Tanner – made her first appearance in 1964. The longest-serving cast member is still Mr Roache, who has played Ken Barlow since the show's very first episode.
Most actors will go where the work is, and Coronation Street is very much a Manchester-based production. Filmed in MediaCityUK in Salford, the Street has its own permanent set, including a row of terraced houses, pub, a tram stop, a police station, and even a memorial bench to those killed in the 2017 Manchester Arena bombing.
Filming is pretty much constant to keep up with the show's relentless broadcast schedule. However, shooting has been suspended a couple of times during the Coronavirus pandemic to keep staff safe and to allow scripts to be rewritten. The show must go on, though, and as of summer 2021, Corrie is back on British screens.
Coronation Street has a team of casting directors (CDs) on the look-out for new talent, young and old. They run workshops, go to local theatres, and get out there to look for authentic, local actors. Anne Kirkbride, who played Deirdre Barlow in the soap for many years, was spotted by Corrie's casting team in a play at Oldham's Coliseum Theatre. Coronation Street's casting assistant Sophie Flanagan recently tweeted about the team scouting at the Edinburgh Festival, so they're definitely out and about.
On the whole, they're looking for actors who look and sound like they're from the Manchester area. If you're from Windsor or Wales rather than Weatherfield, it might be time to brush up your Manc accent. Also, it's basic advice but it's true: watch the programme. Nothing goes down as well in the audition room as someone who loves the show they're trying to get on to. Have a few well-researched chat points about the latest storyline or hottest character – look like you care!
Nurturing new talent is something Corrie excels at. They have a knack at finding young actors and keeping them. Alan Halsall, Jack P. Shepherd, and Jennie McAlpine are just some of the adult Corrie stars who began their Street careers as children and are still there now.
Ten-year-old Isabella Flanagan, who plays troublemaker Hope Stape in the soap, is a student at Ology Kids Casting Workshops alongside fellow Corrie star (and twin brother) William. She told Ology: "Everyone at Corrie is lovely and friendly and the canteen serves amazing food!" Clearly, Ology is an agency that has a relationship with the Street, and they run regular casting workshops that might be worth checking out if you have a talented child with a Corrie-shaped dream.
Another place to watch for casting opportunities for young actors is the Oldham Theatre Workshop – the Manchester Evening News even called it the "Coronation Street Fame Factory." Current cast member Millie Gibson, who plays Kelly Neelan, was spotted there, and Suranne Jones, Antony Cotton, and Michael Le Vell all cut their teeth in this Manc institution. Publicly run, there are no auditions and everyone is welcome from any area, but those in the Oldham postcode receive a subsidy from Oldham Council.
One of the largest independent drama workshops outside of London, the Bury-based Carol Godby Theatre Workshop is another institution that feeds young talent into Corrie. In its 25 years, they've had plenty of their actors pop up on the street. Helen Flanagan, Georgia May Foote, Jennie McAlpine, and many other Corrie stalwarts started there.
Corrie prides itself in being an engaged part of the local drama community. Street stars and staff are often out and about, encouraging actors starting out in their careers to give the Street a try. Actor Liam Bairstow, who plays Alex and is the first Down's syndrome actor in the soap's history, told the Bradford Telegraph and Argus that he was spotted in a workshop run by ITV.
"I went last year with about 15 other people; it was called Breaking Through Talent and I met lots of Corrie cast members. We learned how to perform in front of a camera and work with different camera angles. All I knew was that it was a workshop. A few months later, me and my mum were called into a meeting at Mind the Gap (theatre company) and I was told I had got the part. I was buzzing!"
ITV also offers a bursary for budding local acting talent from disadvantaged backgrounds to training at drama school. The 2020 Tony Warren Drama Student Bursary went to Harry Chalmers-Morris. Could that be you next year?
If you've got a good agent, they should be across any Coronation Street opportunities, but if not then there are other ways to get the attention of this very busy team. Do your research and keep an eye on Backstage about casting opportunities. Make sure your headshots, CV and showreel are up to scratch. Take a look at the advice on Backstage about self-tape techniques and then if you want to contact them directly, the casting team are available.
Gennie Radcliffe is Corrie's casting director and her contact details are available online on the CDG's website. Email or phone – or you can go old school (the team's postal address is Casting Department, ITV Coronation Street, Trafford Wharf Road, Manchester M17 1FZ). Remember to be polite and brief – no one likes a boastful windbag, especially a busy casting director.
Former Street CD Rick Laxton told Choice Management's blog his advice on contacting the casting team: "Emailing is a good start! Let them know everything that they need to know about you, keep it to specific details, keep it brief and interesting so they don't lose interest. Additionally, what can help is if you have any clips of you acting to send them along with the email. Don't pester the casting director with too many emails as it can get too much. Generally, there is no need to email any more than every few months. Patience is key."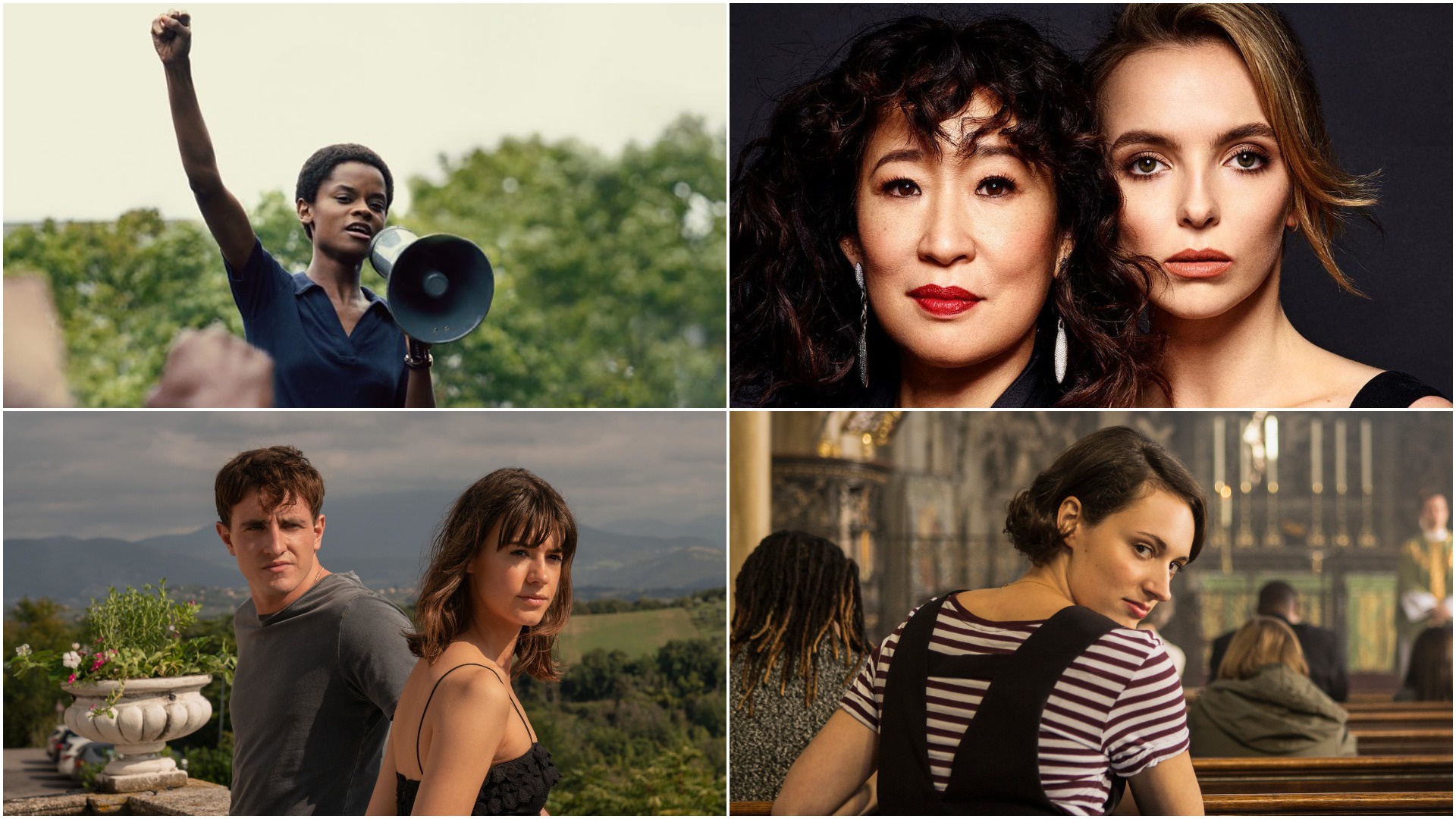 How to Audition for the BBC
Janet Hampson worked as a CD on Corrie and told the Coronation Street Updates Blog what they look for: "Coronation Street has a very clear identity and a very loyal audience. So one of the important things to get right with new cast joining the show is the 'fit' with our existing cast. It's a hard thing to explain, but we take a lot of time to find people with the right feel. It goes without saying that we are looking for talented actors who enhance the show, who bring their own particular skills and – hopefully – who also love the show."
She described the casting process for one new character: "The process was the same as for all our new regulars; we write a character breakdown." This breakdown gets put out on casting platforms like Spotlight and Backstage. "We sift through those submitted and invite our chosen actors in for an initial audition in the office. We make a selection from this to show to our producer, and we then discuss who to bring in for a screen test."
"However, when we are casting a new long-term character, the process starts with an initial search and early auditions with the casting department, and goes on to screentests with our cast, on set. The screentests are then edited and circulated to our senior producers and creative directors for that final decision. As Coronation Street is a fast-moving show, I'm pleased to say that those final decisions never drag on.
Corrie casting director Joanne Moss, who has worked on the Street since 2007, told the Actors Lab her three top tips for actors going for a casting: "Dress for the role – if you are auditioning to play a mechanic, don't turn up in a three-piece suit! Don't be afraid to ask if you can read again if you felt it didn't go well. Don't put too much pressure on yourself to learn the script when reading (unless you have been sent the script in advance) – just keep the script close by to refer to."
She also says that dealing with not getting the job is a crucial skill for any actor to learn: "Try not to be downhearted when you're not successful in castings. It doesn't necessarily mean your talent was in question – it could be a number of reasons, such as not being matched with a fellow cast member, too old, too young etc. It could even be because they have you in mind for something else further down the line. Also, ask for feedback if you are unsuccessful."
Wise words that clearly actor Georgia Taylor paid attention to. She played Toyah Battersby, though she told Mandy that wasn't the initial plan: "My role on Coronation Street was not the first part I auditioned for. They auditioned me four months later for a different role which was the one I got on Coronation Street. Casting directors definitely remember."
CD Janet Hampson agrees: "The challenge is to cast every part with the same care as the long-term regulars. We cast every week, and I'm always on the lookout for strong actors new to the show. If someone catches our eye, they can find themselves being asked back quite quickly."
Actor Nichola Thorp, who played Nicola Rubinstein on the soap, definitely found that was the case. She told Mandy: "I initially auditioned for Coronation Street three years ago for a different part. It was all through my agent and they put me up for the part of Kate Connor. I got screen-tested and all excited and got to do a scene with Kym Marsh in The Rovers Return. I was really nervous and I didn't get the part. As I was at that audition, there were five other girls up for that screen test, and one of the other girls told me that it was her fourth screen test and not to get my hopes up. So, I got rejected in the end."
"However, I got on really well with the casting directors and they said to me that if anything does come up that suits me then they will get in touch. Two years later, I got seen for Nicola, and that was the right part for me. The aforementioned girl in the original audition actually ended up being cast for a character for six episodes and is now a new regular on the Street. If the casting team on Corrie see something they like and meet people they think are good to work with then they will find the right part for them. I think that really shows in Coronation Street due to the longevity of the job. You have to cast people who are going to get on with each other."
Former Corrie star Angela Griffin told the Theatre Royal's in-house charity Masterclass her top tips for that big audition: "With a TV audition, you need to be off-book – you have to know your lines inside out. You also need an idea of what you're going to be able to do with the character. The problem is that you don't always get the full script as there's so much secrecy around projects, so you might have to make things up to a certain extent. Also, walk into the meeting as that character. Think about how they dress, think about their attitude and where they're coming from. Go in looking the part – wear clothes that character might wear."
So now you know. Get out there and good luck, chuck.