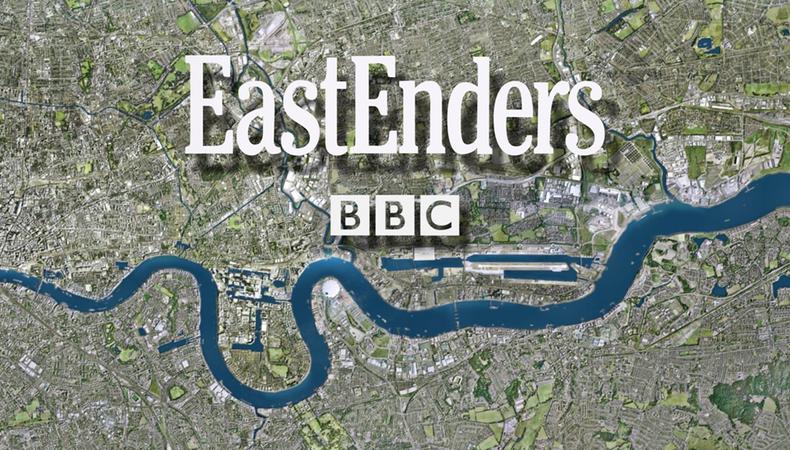 Want to get cast on EastEnders? Who can blame you, it's one of the UK's longest-running soaps and a bone fide BBC institution. Set in the East End of London in the fictional borough of Walford E20, the show follows the 'everyday' lives of the dramatic locals. Love, death, sex, and shouty pub showdowns have all featured repeatedly on the soap since its launch in 1985 — as have a host of actors looking for their big break.
Jonny Lee Miller, Martine McCutcheon, Himesh Patel, David Walliams, Hugh Bonneville, Robert Kazinsky, Ben Hardy, Tom Ellis, even Emma 'Baby Spice' Bunton have all graced EastEnders' Albert Square at some point in their career. Like many soaps it's known as a testing ground for new talent and is always on the lookout for cast members.
EastEnders is on the BBC's flagship channel, BBC One, four times a week and features over 50 characters (not including extras). That's a lot of work for talented actors at all stages of their careers — so it's time to get clued up on how to get cast on this iconic show.
EastEnders was created in 1985 by the BBC as a rival to ITV's mega-soap Coronation Street. The Beeb wanted a show to draw in large audiences to BBC One and they started big with the death (or was it murder?) of one of the most-loved locals, pensioner Reg Cox. The lives, loves and shenanigans of Albert Square's residents proved to be a hit with over 13 million viewers tuning in to the first episode.
Since then, viewing figures have dipped significantly but EastEnders remains an important British cultural institution. Like other soaps, the show does not shrink on taking on big social issues such as alcoholism, mental illness, incest, and gay rights, and characters like Dirty Den, Dot Cotton, Pat Butcher and the Mitchell brothers have become part of the national conversation.
If you're serious about being cast it's time to join in that debate—do you know your Beales from your Carters, your Little Willy from your 'Rickaaaayyyyy'? If not, maybe it's time to get watching, casting directors want to see you're interested and engaged in what you're auditioning for. Also, it might be helpful to brush up your cockney accent, but don't go watching Mary Poppins for tips.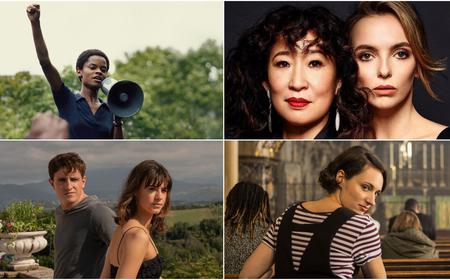 How to Audition for the BBC
Since the beginning, clever casting has always been an important part of the show's success. Wendy Richard, one of the show's original stars, was a big name when she signed up due to her success in the classic comedy Are You Being Served?, where she played glamour puss Miss Brahms. EastEnders cast her against type as the dour, cardigan-clad matriarch Pauline Fowler, and a classic soap character was born. They did the same 20 years later — casting Carry On star Barbara Windsor as Peggy Mitchell, the ballsy new landlady of the Queen Vic pub.
Many actors started their careers in the square and some even stayed there. Letitia Dean who plays Sharon, Adam Woodyatt who played Ian Beale and Gillian Taylforth who stars as Kathy Beale, have all been with EastEnders on and off since the beginning, way back in 1985. However the soap's longest-serving character is Tracey, the Queen Vic's almost-silent barmaid, played by Jane Slaughter. She's been in the square since the beginning, though she hardly ever says a word.
EastEnders is on TV throughout the year including Christmas Day, and is shown four times a week. That's a lot of episodes to film and so a lot of work to be had. The show is all filmed at BBC Elstree in Hertfordshire on a huge bespoke set which has recently had a controversial £86.7m revamp. The original exterior set had only been intended to be used for two years but lasted over 35, so it was definitely time for a brush up. As well as its own square of Victorian houses, EastEnders' set also features a bridge, a market, and a tube station (Walford East).
One thing to think about is that the shooting schedule is pretty relentless. Jake Wood, who played Max Branning, told the Disruptive Entrepreneur it wasn't unusual for actors to work Saturdays and cast members are expected to learn 30 pages of script a day, sometimes at short notice. He said: "I don't you think you could survive there if you weren't able to work at that kind of level… it's like cramming for exams constantly." However he also said the cast and crew were like a family and for him working on EastEnders had been a positive experience.
The good news is that the casting process for EastEnders is pretty constant as they always need actors. For example, Danny Dyer, who plays the Queen Vic landlord Mick Carter, just announced he'll be leaving the square. Those are big boots to fill that will no doubt leave the casting team to be on the lookout for the next soft-hearted hard nut to take Mick's place.
As per usual, the first stop to getting an audition should always be your agent if you have one. Any decent rep will be aware of EastEnders opportunities and hopefully have good contacts with the casting directors. The soap also has well-established relationships with drama schools like Italia Conti, Anna Scher and Sylvia Young.
If you don't have an agent, don't despair; where there's a will there's a way into that audition room. Do your homework, keep an eye on casting opportunities, and if you're not a fan already, start watching the show. Make sure your headshots, CV and showreel are up to scratch and do your research on self-tape techniques. Make yourself as ready as you can be for when your big moment arrives.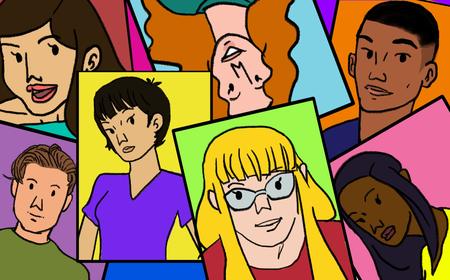 The UK Actor's Headshots Guide
The show's casting directors are always on the look out for new talent. They go to showcases, drama schools, and even run workshops. Tamzin Outhwaite was cast as the feisty character of Mel through a workshop run by the show. Casting Director Rowland Beckley who casts for EastEnders runs regular sessions for actors about how to get noticed by the CDs, and is a great advocate for diversity of casting.
In the past EastEnders Casting Executive Julia Crampsie has talked about the lack of diversity in UK drama schools and how hard it is to source white working-class actors for the soap. She told The Stage CDs needed to "get out into the community" to find elusive acting types. If you think that could be you, you could always drop her a line. Very helpfully she's made her contact details public so be polite, be talented, and get in touch.
Perhaps the best way to learn about EastEnders' audition process is to hear it from those who have been through it. Lorraine Stanley, who plays Karen Taylor, told Mandy she owes a lot to Casting Director Julia Crampsie, who repeatedly brought her in to audition for different roles.
"She had come to see me in a show at Arts Ed when I was at drama school. She's always liked my work; she loved London to Brighton, and she always got me into castings ever since. Everyone was asking me why I wasn't on EastEnders. I suppose I was waiting for the right character to come up. Julia had brought me in for other castings that I never got. She's always had my back, so I owe her a lot."
EastEnders star Lacey Turner, who plays Stacey Slater, also won her role by auditioning for another character. She was called in to play one of the Miller children, got down to the last two, but didn't get the part. She went home broken-hearted but the next day Julia rang her with good news — the producer had loved her audition and was writing a role especially for her. Our top tip? Stay hopeful and try to develop good relationships in the audition room because you just never know. The role you're going for might not be right but if the CDs like you they'll call you back for something you might be better suited for.
Yesterday actor Himesh Patel may now be better known as a genuine film star, but his TV breakout role was in EastEnders as the ever-anxious Tamwar Masood. He told BBC Radio 1 that being brave and playful in his audition really worked. "They're looking for an interpretation of the character, so play around with the role. Sometimes the casting directors and producers get something they didn't expect and end up developing the character further."
EastEnders director Richard Lynn backs this up: "In an audition I'll often try to guide an actor to perform the scene in a different way to see how easily they can be directed. This is very important." And Patel's main tip for budding EastEnders actors? "Never lose curiosity! Be interested in the world around you and try and represent it through your creativity." Wise words, so good luck and here's to your first doof doofs…