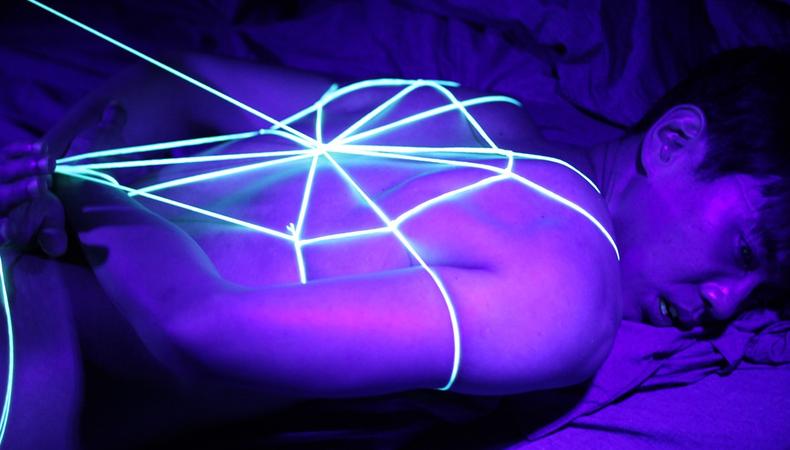 Celebrate London Short Film Festival by snapping up one of the lead or support roles in this selection of shorts currently auditioning through the Backstage casting platform. Update those headshots, sharpen your audition skills, and get busy…
Tsunami
This dramatic 15-minute short film from the London Film School follows two teenage girls, Nina and Ruby, who struggle to survive a school shooting by hiding in a bathroom, where the entire film is shot. Lead role Nina is for a white female actor with a playing age of 15–19. A normal teenage girl, she lives for the moment and is seen by her friends as fun, outgoing, and loyal. Style-wise, she's described as "very girlish and feminine."
Supporting role Ruby is also for a white female actor with a playing age of 15–19. Nina's sister, Ruby is nevertheless the opposite – academic, smart, and sporty. Style-wise, she's "tomboyish and casual." Three more supporting roles are being cast: Meredith, the shooter, aged 15–19, specialist firearm officer Adnan, of any ethnicity and aged 35–45; and a second firearm officer Niall, aged 25–35. The shoot takes place in London in February and March, with castings from 18 January onwards. Travel expenses are paid. Check out the casting notice for more details and to apply.
READ: London Short Film Festival + More Events for Actors This January
Abrupt
This short film examines how life can be unfair, and its structural hook is how what seems to be a romance movie suddenly switches at the end to something more horrific, "subverting the audience's expectations, and shocking them." Lead role Madison is for a female actor, aged 16–26, described as intelligent and attractive. Recently separated from her long-term partner, Madison plays out multiple emotional scenes. Alongside Madison are four supporting male roles for a range of ages. The team are prioritising actors with and showreels that demonstrate experience. Rehearsals take place in Birmingham in the spring for a spring or summer shoot. For more details and to apply, head over to the casting notice.
READ: How to Get Cast on Backstage In the UK
The Day to Day
This short film details a year in the life of an office employee. Shot from a single static camera angle, we witness "the people who walk in and out of his repetitive life." The team are casting for two leads and three supporting roles. Lead role Daniel, 25–30, is an "average everyday worker" in a dead-end job. He's aware he's wasting his potential but chooses to ignore it. Lead role Samantha, also 25–30, is "a bright and fun young woman who is trying to build up her career." Unlike Daniel, she pushes both herself and those around her to succeed. Supporting role John, 40–50, is their boss; he's "eager to impress those above him and uninterested in those below." Betty, also 40–50, is the office's mother-figure, and Mark, 25–32, is Daniel's close friend and co-worker, a "typical lad" who enjoys "nights out at the pub and watching football."
The Day to Day rehearses and shoots in March in the UK (exact location is not specified). Travel, accommodation, and meals are provided, with pay "depending on the film's ultimate budget." Check out the casting notice for more details and to apply.
See also: