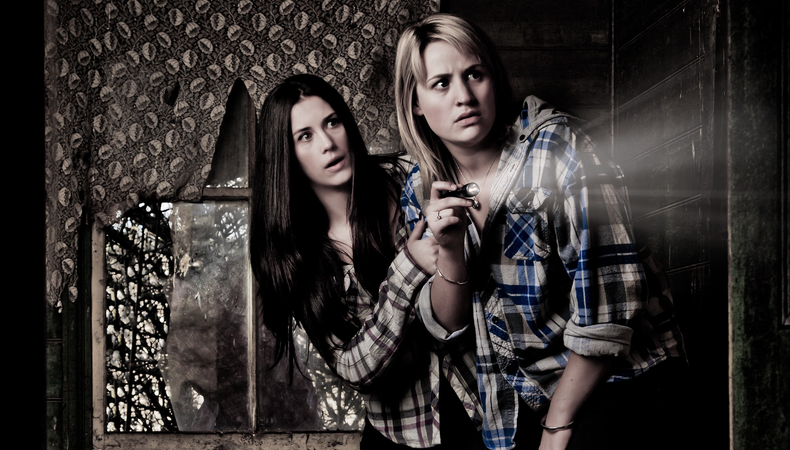 These screen and stage projects need talent in the UK right now, so update those headshots, sharpen your audition skills, and get busy…
Short horror casting nationwide
Short horror film Thrill-Seekers is casting two roles ahead of production in Lincolnshire in February. Telling the story of a group of adrenaline junkies attempting their most ambitious act of defiance, the film follows them as they break into an old house and meet a bloody end. The team are casting for a male lead and supporting role. Here's the breakdown:
Lead role Zack is male, playing age 18–25, and any ethnicity. The self-appointed leader of the group, he's handsome, charming, charismatic, and confident. He looks brave but, when he's faced with real danger, Zack lacks the discipline to succeed in life. The team are seeking an actor who can bring out Zack's front as well as his human side.
Supporting role Alex is male, playing age 18–25, and any ethnicity. He's quiet, shy, constantly nervous, and with a social life that suffers because of it. The team are seeking an actor who can portray anxiety as well as his growing confidence.
Thrill-Seekers shoots between 17–19 February in Lincolnshire. Roles are paid a flat rate of £150 with travel and accommodation expenses covered. The team are seeking performers anywhere in the UK. Interested? Head to the casting notice for more information and to apply now.
READ: How to Get Cast on Backstage in the UK
Short dystopian drama casting now
Writer-director Nathan Okanlawon is casting short film Selected, a drama that sees two friends try to solve the mystery of how their mate could vanish without a trace in a society under constant surveillance. The team is casting a lead alongside supporting and background roles. Here's the breakdown:
Lead role Tom is male, playing age 18–24, and any ethnicity. A third-year college student who relies on his street knowledge more than his studies, he's jittery and can't help fiddling with things. Protective of those around him, there's nothing he likes more than to listen to music and smoke with his friends.
Supporting role Joe is male, playing age 18–21, and any ethnicity. Incredibly smart and never without a book, he comes across as a "mummy's boy." He's Tom's best friend.
Supporting role The General is male, playing age 40–55, and white. Dominant and in control with a commanding presence, he's well-dressed and smart, with a clean-yet-rugged look about him. Acting on orders, he's always watching his laptop.
Background roles Agents are for white or mixed-race actors of any gender with a playing age of 25–32. They are always busy, with the demeanour and attire of Men in Black.
Selected rehearses 14 February and shoots 17–21 February in Falmouth and Penryn. Roles are paid an hourly rate, depending on age. The team are seeking performers based in or near Falmouth. Right for the project? Head to the casting notice for more information and to apply now.
Renowned artist casting now interactive show
Theatre company Time Won't Wait and renowned cabaret artist Christopher Green are casting new show FeelPlay, an interactive outdoor production at Brighton International Festival, Greenwich, Docklands International Festival, and touring in 2021. Described as "part politician, part shaman, part sociologist, part healer" by The Guardian, Christopher's work is lively and fun, and draws on a range of influences from drag to old-school musicals. This new show engages audiences in play using games, song, movement, and interaction. The team are particularly seeking at least one d/Deaf or disabled performer. Here's a breakdown:
Performers must be 18+ but can be aged anywhere up to 80, any ethnicity and all backgrounds and abilities. Actor training is not vital but you'll need a hands-on attitude as this is an outdoor show with a small team. Essential: experience of interactive or participatory performance, strong improvisation skills, singing, dancing, or gameplay, confident communication skills, sensitive to diverse needs of audiences, sense of humour. Desirable: the ability to speak a second language, skilled at playing an instrument, an interest in socially engaged practice.
FeelPlay rehearses 14–19 April, 18–24 May, and 19–21 June, and the team is seeking performers based in London, the south-west or south-east. This is a paid role, with an ITC contract paying industry-standard rates, plus access support for d/Deaf and disabled performers. Perfect for the project? Head to the casting notice for more information and to apply now.
READ: Need a survival job while you work on your acting career?
Short film casting in Manchester casting eastern European male
Manchester-based Faithfull Films are casting their lead for short film Threshold, a drama telling the story of a woman who travels overseas, accompanied by an eastern European police officer, to identify her brother's body. The film explores coming to terms with grief and finding perspective through travel. Written and directed by Antony Morris, this low-budget and self-funded production would be great showreel material for actors in the Manchester area. Here's a breakdown:
Lead role Pawel is male, playing age 45+, and eastern European. A policeman who's tasked with transporting the victim's sister, he speaks very little English but manages to create a strong bond during their time together. You'll need a valid UK driving license for this role but the team are open to performers from different eastern European countries as they can tailor the script.
Threshold shoots in and around Greater Manchester between 14–16 February. The role is paid a flat fee of £100 plus travel expenses. The team are seeking a performer based in or around Manchester. Head over to the casting notice for more information and to apply now.
See also: