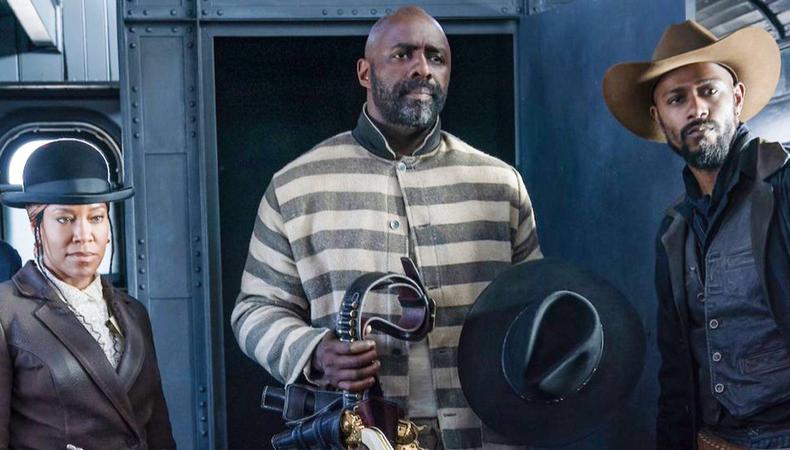 The 65th BFI London Film Festival (LFF) begins next week (6 – 17 October), promising "the best new films, series, and XR [Extended Reality] from around the world." The programme features a rich mix of premieres and prize winners.
Headline-grabbers include Kenneth Branagh's autobiographically inspired Belfast; King Richard, featuring Will Smith as Venus and Serena Williams' father; and Spencer, starring Kristen Stewart as Diana, Princess of Wales.
Festival director Tricia Tuttle told Backstage: "Last year was a very different kind of festival, a sort of hybrid of physical and digital. So it's nice this year to be getting back to the large-scale live experience. Being in a cinema with lots of other people is the best way to watch a film."
But behind the glamour and the gala events, it's not exactly straightforward to stage an international festival as the UK emerges from pandemic safety restrictions.
"Honestly, I feel like our entire lives right now are about COVID-19 safety protocols," says Tuttle. "We're in step with other businesses in this country, meaning we're not doing vaccine passports, but we are expecting people to wear masks. And all the staff and filmmakers coming in will be tested, with lateral flows every 48 hours."
Some have criticised the festival's decision to not implement vaccine passports. Time Out's deputy global editor-in-chief Dave Calhoun tweeted: "I love both the New York and London Film Festivals, but the first is showing leadership by requiring all audiences to be vaccinated and the second isn't, which is disappointing."
However, Tuttle highlights that the festival is going the extra mile on other measures, including "safe, contained spaces" for international guests on red carpets and in green rooms, and "deep cleans" between every screening.
As for the programme, a few 2021 entries reflect directly on recent events, such as 7 Days, a romantic comedy about a couple who are forced to quarantine together; and Language Lessons, a bilingual English-Spanish film shot entirely during lockdown using phones and Skype. There is also Adult Children, a virtual-reality piece running as part of the LFF Expanded programme that "interrogates the fragility of relationships in a time of social distance."
But escapist films are also on offer, such as festival-opening Western The Harder They Fall, starring Idris Elba and Jonathan Majors, which will have its world premiere ahead of streaming on Netflix starting in November. Clio Barnard's Ali & Ava, meanwhile, centres on an unlikely romance that blossoms in Bradford. Belgian writer-director Laura Wandel's Playground, which is eligible for the First Feature award, shows the world through the eyes of a seven-year-old girl.
Tuttle says she would never pick a personal favourite, but recommends for Backstage readers The Tragedy of Macbeth from Joel Coen, featuring Denzel Washington in the title role. "It's a piece of work that has both theatre and cinema in its DNA," she says. "It's like a baby of the two forms.
"The response to the programme has been great," she adds. "In fact, the first day tickets went on sale, we had to introduce a queue system on the website, which we've never had to do before. It's been great to see just how many people are keen to get back into cinemas."
Tickets are available from bfi.org.uk