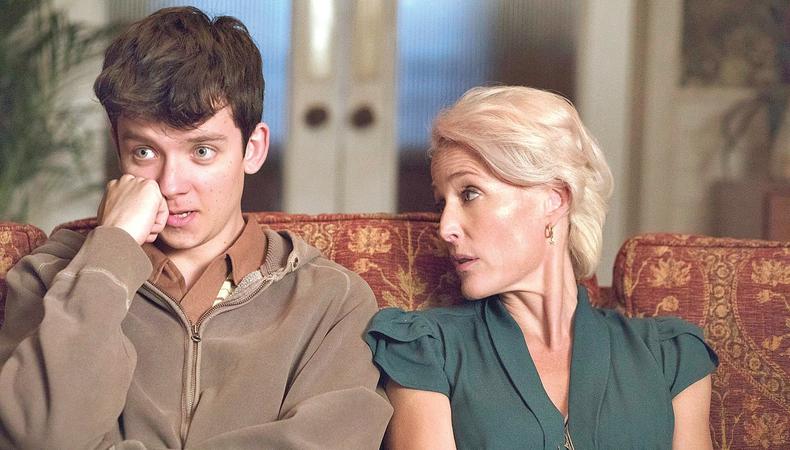 In a recent statement at the premiere of Netflix's new British series Sex Education, Alex Sapot, the streamer's commissioner for the UK, revealed that a new drive to increase production is in the works: "We recognise the vast pool of talent here so we would love to be in business with those storytellers."
Netflix's growing affinity for British-based production coincides with two industry trends which favour the job prospects for UK-based actors. Firstly, the market for television streaming has exploded globally within the last decade. While Netflix innovated the market and dominated for some time, companies like Amazon, Disney and Sony are now moving in – which has forced Netflix into a reinventive overdrive to consolidate their footing.
The company has set goals for stocking their site with more original, self-owned content – and to do it, they're going international. With millions of users worldwide, the company has invested in producing new works globally, from Mexico to the Middle East.
A second significant trend intersecting Netflix's expansion in the UK is the fact that they're not alone. Film and television production in the UK has been climbing consistently in the past few years – in part due to sustained tax deductions: in a recent report, the British Film Institute (BFI) revealed that British production has seen a 63% boom.
Read: Entertainment Economy Booming in the UK Thanks to Tax Credits
Netflix indicated it would ramp up British production back in September when news emerged that the company was in the market for a UK studio to expedite shoots for 40 projects with a 2018 budget of £6.1 billion.
The British streaming strategy includes a desire to train and scout out new talent, Screen Daily reports. "Part of the ethos at Netflix is finding new talent, and the only way to do that is to give people experience," Sapot reportedly stated.
Netflix isn't the only major US-based company scouting talent across the pond. Recently, in coordination with London's mayor Sadiq Khan, Sony, HBO and 19 other production companies co-announced an initiative to scout and train more British industry workers with a conscious focus on diversifying the labour pool.
This degree of investment in the entertainment industry is notable given the current environment: with the collapse of Theresa May's most-recent Brexit deal – and with an increasingly impatient Brussels, the global market has its eyes on the UK. A 2016 BFI report indicating that film is one of the country's fastest-growing industries, might just mean Netflix's investment will embolden a surging market in uncertain times.