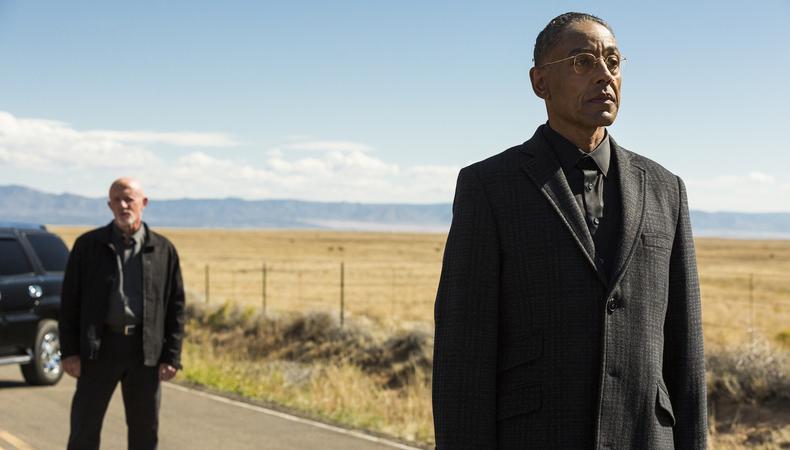 Look out California and New York: New Mexico is moving on up as one of the nation's most entertainment-friendly areas. The state known as the Land of Enchantment recently enchanted Netflix to create a new production hub in Albuquerque—pumping an estimated $1 billion into the local economy.
The facility is the first of its kind for Netflix; the mega streaming company has not yet needed a multi-studio facility—until now. The purchase of such a complex is indicative of Netflix's drive to produce and own most of its service's content—with less reliance on projects from other companies as streaming services become more routine. The production center—known as ABQ Studios in Albuquerque's Mesa De Sol neighborhood—will be the site of television and film production for the company and has eight soundstages.
Already, Netflix has announced three future projects, which will be shot there. These projects are estimated to result in 700 jobs for crew members, and it's expected that the facility itself will create up to 1,000 jobs annually. Past well-known projects shot in Albuquerque include "Better Call Saul" (and "Breaking Bad" before it), Oscar nominee "Hell or High Water," and "Get Shorty" the TV series.
On Oct. 8, Gov. Susana Martinez and Albuquerque Mayor Tim Keller held a press conference with Netflix's Vice President of Physical Production Ty Warren to announce the news. A screen at the briefing read: "Welcome to your home away from home, Netflix."
"Netflix is at the cutting edge of the film and television industry and it's an honor to welcome them to New Mexico," said Martinez. "After years of hard work to cut taxes and make New Mexico business-friendly, we're seeing incredible results...we've brought the world's leading internet entertainment service, Netflix, to our state."
Netflix's decision to invest in New Mexico is buttered up with state and municipal government funding deals. New Mexico will provide up to $10 million, and Albuquerque will commit to $4.5 million.
"Landing Netflix is a transformative victory that will change the business landscape in the Duke City," said Keller. "The city has leveraged the groundwork laid over the years by our partners in the film and TV industry, and we've made sure that film and the creative economy remained a tenet of our economic development plan so we can create accessible, high-paying jobs in this industry."
Enticements to lure film and television projects out of Hollywood and into other states has become a national pastime for politicians for a few decades now. With commercial producers always looking to save a buck and earn more profits, when states offer tax and development incentives, studios take notice and often pick up shop. In the past year, New York and California have gone tit for tat with their state incentives for film and television projects, and Georgia has utilized nationally lucrative tax credits to make Atlanta a hotbed of filming.
But Netflix isn't the only mega-company that's calling New Mexico home. Martinez boasted that her state is leading the country in economic growth. Trends indicate, though, that soon another state will luxuriate their legislation to call the creative industry to their neck of the woods.