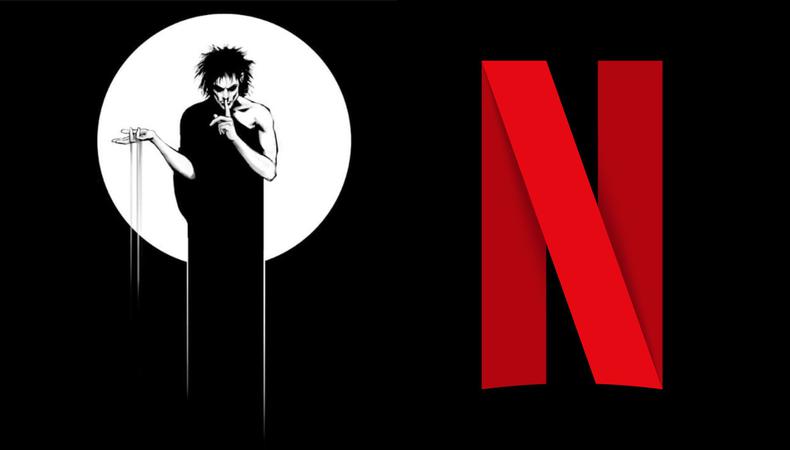 The following UK projects are now visible on the horizon, whether in development or actively casting. Keep these leads on your radar and your eyes open for the opportunity to land an audition.
The Sandman
Netflix's ambitious adaptation of Neil Gaiman comic series The Sandman is in pre-production, with shoots planned for later this year. Following Dream, a god who's been trapped in a bottle for decades and must hunt for his objects of power, the series stars Tom Sturridge and is directed by Jamie Childs (His Dark Materials) and Mike Barker (The Handmaid's Tale). Lucinda Syson is casting.
Looking for your next film or TV role? Check out our UK castings
Pistol
Danny Boyle's next project is gearing up to shoot in London. After obsessing over The Beatles in Yesterday, Boyle moves onto another music-filled project, this time a six-episode TV series based on Sex Pistols guitarist Steve Jones' memoir. The project stars Toby Wallace as Jones and Maisie Williams as punk icon and model Jordan. Production is set to start in March and casting is by Gail Stevens.
Hansel & Gretel: After Ever After
David Walliams' Sky comedy special returns to tell the story beyond the "happily ever after" of young witch killers Hansel and Gretel. Directed by Dan Zeff (The Queen and I, Inside No. 9) and co-written with Kevin Cecil, it's very likely that regular collaborator Nicky Bligh will once again be casting.
But When We Dance (Update)
Feature original drama But When We Dance has delayed production once more, moving to summer 2021. Announced as part of the BBC's commitment to improving opportunities for performers with disabilities, the BBC One drama tells the story of Tony and Emma, who meet at an English National Ballet class for people with Parkinson's disease. Written by Paul Mayhew-Archer, who suffers from the condition, director Jonny Campbell (Dracula, Westworld, Doctor Who) is attached. Casting director Fiona Weir is attached and casting now.
The Baby (Update)
Black comedy The Baby has confirmed shoot dates. The Sky/HBO original series follows a woman whose life turns into a horror show after she's unexpectedly landed with a baby that has the power to violently manipulate others. Created by writer-producers Lucy Gaymer (Fleabag) and Sian Robins-Grace (Sex Education), director Nicole Kassell is attached and casting is by Aisha Bywaters. Shooting for all eight episodes begins in late May.