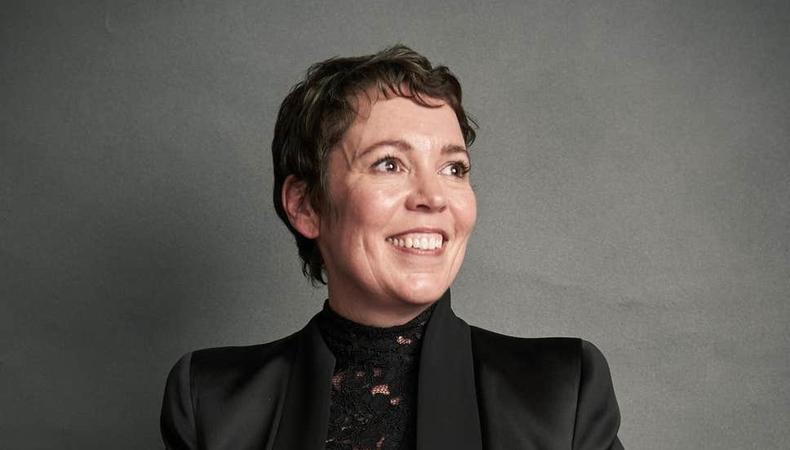 Hello, and welcome back to Week in Review, our roundup of industry-wide news. From stage to screens big and small, we've got you covered. It's everything you need to know and all you can't afford to miss.
Olivia Colman honoured at Raindance Festival
Having already given an Oscar-winning performance as one queen, and about to appear on screens as the current Queen Elizabeth in The Crown, Olivia Colman was further honoured as an icon of Britain this week by London's Raindance Film Festival. Tasked with giving out the inaugural Icon Award, Raindance founder Elliot Grove said: "The choice was simple. Raindance is delighted to celebrate Olivia's ongoing contribution to UK film."
Elsewhere, this edition of the festival sees a focus on films from continental Europe, with Grove saying that, despite Brexit uncertainty, Raindance is "bringing the boldest and freshest talent from the world of indie filmmaking to the heart of London."
He added: "Raindance is proud to have a global vision, not a narrow one, and this year's festival has an incredible range of stories from Britain and across the world."
World premieres of the best of British indie filmmakers include Hilda from director Rishi Pelham, UK-Ugandan film Imperial Blue, Like by M. Frank and My Day by Ibrahim Miiro. Read more here.
READ: The Non-Process That Got Olivia Colman an Oscar Win
A-level drama falls below 10,000 students
The number of students taking drama A-levels has fallen below 10,000 for the first time. Compared to 2009, entries for the subject are down 40%, with only 9,265 candidates entered this year. The number of young people taking other performing arts subjects to A-level has also fallen, with 2019 entries for music down by 6% to 5,125, and dance down by 18% to 1,050.
The fall in students has raised concern in the industry, with actor Samuel West calling the statistics "shocking" and quoting playwright Fin Kennedy's argument that arts subjects provide young people with "articulacy, self-confidence, stage presence, empathy, emotional understanding, and an understanding of conflict." An open letter to the education secretary Gavin Williamson published this week by the Creative Industries Federation criticised the "deeply concerning" figures and argued that creativity is "non-negotiable for the health of our economy."
Edinburgh Comedy Awards nominates first black British woman
The most important awards in comedy have nominated a black British woman for the first time, with London Hughes being given the nod for the best comic act at the festival for her glowingly reviewed show To Catch A Dick. Last year's winner Rose Matafeo returns to present the award with Stephen Fry, the first-ever winner of what was once called the Perrier Award. Sophie Duker, whose show Venus is her debut at the festival, has also become the first black British woman nominated in the best newcomer category.
The nominations are a welcome sign of the awards recognising people of colour during a year in which performer Travis Alabanza argued the Edinburgh Fringe "has a race problem." In their column for the Metro, Alabanza called for the lack of diversity at the month-long festival to be urgently addressed. The winners of the Edinburgh Comedy Awards will be announced on August 24.
READ: What Is the Edinburgh Festival + Why Does It Matter?
Fringe employers must take harassment and assault seriously
The Edinburgh Fringe might be drawing to a close this weekend but the criticisms labelled at the festival and calls for change are still piling up, with campaigners now claiming Fringe venues and employers are not taking sexual harassment and assault at the festival seriously. After reports of performers being harassed on the streets and during shows, worker's rights group Fair Fringe said employers at the month-long festival "have a responsibility to provide a safe workplace and that includes tackling sexual harassment, whether it's by customers, colleagues or bosses." The group are encouraging employers to implement a clear sexual harassment policy to protect staff, claiming: "All too often festival workers tell us that these policies don't exist."
Equity's Charlotte Bence tweeted that the union was inundated with complaints about sexual harassment from members performing at the festival as well as those flyering for shows. Bence said: "The idea that these indignities are something they have to suffer to promote their work is just appalling," adding that late-night shows presented "extra vulnerabilities" for performers.
Last year, comedy industry website Chortle revealed comedians were particularly vulnerable to assault, with a survey finding that one in four female comedians had been molested by colleagues and around one in 13 had been the victim of serious sexual assault, including rape. The Fringe Society said everyone at the festival has the right "to feel safe and supported" and that they have information for those needing support.
Walliams and Williams to unite in an RSC stage musical
Rufus Hound will lead the cast of the Royal Shakespeare Company's (RSC) stage adaptation of children's story The Boy in the Dress. Originally adapted for TV by the BBC, this new musical based on David Walliams' 2008 book has a script by Mark Ravenhill and original songs by Robbie Williams and Guy Chambers. Telling the story of Dennis, a boy who loves football and fashion in equal measure but is struggling to cope with life after his mum leaves, the production will build on the success of the RSC's long-running musical Matilda and star an as-yet-to-be-announced child cast. Actors Irvine Iqbal, Natasha Lewis, and Forbes Masson are supporting Hound, who'll play Dennis's father. The Boy in the Dress runs at the Royal Shakespeare Theatre, Stratford from 8 November until 8 March.
READ: Why You Should Care About the Royal Shakespeare Company
The 'coughing major' comes to ITV
Quiz, James Graham's critically acclaimed play based on the true story of a man who cheated to win Who Wants to Be a Millionaire, is being adapted for television by ITV. Having premiered at Chichester Festival Theatre in 2017 before transferring to the West End, the screen adaptation is written by Graham and will star Matthew Macfadyen as Charles Ingram, the cheater dubbed "the coughing major," alongside Sian Clifford as his wife Diana. Michael Sheen will also star as presenter Chris Tarrant alongside a supporting cast that includes Mark Bonnar, Helen McCrory, Michael Jibson, and Aisling Bea. Filming is currently underway in London.
For more from Backstage UK, check out the magazine.