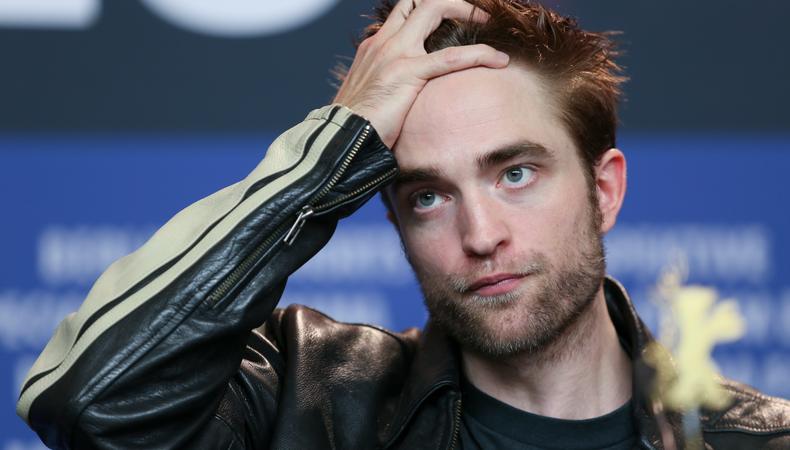 Fronting a major movie franchise like Batman would be many actors' definition of having made it, particularly when your bat-suited forerunners include Christian Bale, Ben Affleck, George Clooney, and Val Kilmer. So, how come the latest caped incumbent Robert Pattinson still frets about his talent? "I literally think I have none," he said in a recent interview, adding: "At all."
Speaking on BBC Radio 4 earlier this year, the novelist Tony Parsons mentioned that one never feels as if one's made it, a sentiment echoed by JK Rowling who, despite the colossal success of Harry Potter, immediately starting worrying that she'd never meet now-raised expectations.
Pattinson thinks his imposter syndrome is a result of "falling into" acting, going as far as saying that when he reads scripts, he often thinks: "This would be so cool if some other actor did it." This is coming from an actor with a seriously packed production diary: High Life is currently in the cinemas, and soon to come are The King, where he stars with Lily-Rose Depp and Timothée Chalamet, and Robert Eggers' The Lighthouse with Willem Dafoe, which just premiered at Cannes. And then, in the past week, the global frenzy over the Batman announcement.
The responses from those who remember his Twilight days were decidedly mixed, but for those who saw his monumental turn in the sleeper indie hit Good Time, it's a casting choice that carries some serious potential.
Since he came on the scene, Pattinson has cultivated an interesting career. The five-film Twilight Saga catapulted him to mega-stardom, but he has continued to eschew major studio franchises in favour of credible indies and inventive directors like the Safdie brothers—a strategy which increased his appeal to Batman director Matt Reeves (War for the Planet of the Apes).
READ: 9 Stars Talk Confidence + How to Deal When You're Lacking It
Reeves and studio Warner Bros. were responsible for finding the new frontman. Most superhero castings involve wide searches and relentless screen tests, but Reeves had quickly narrowed the search down to a two-way between Pattinson and another British actor, Nicholas Hoult (Mad Max: Fury Road, The Favourite). The new Batman rewinds the clock and clearly sets the caped crusader's age at around 30, which eliminated Ben Affleck from the running. Both Pattinson and Hoult did final screen tests in a suit from a previous Batman film (a Batman tradition; Christian Bale screen-tested in Val Kilmer's bat suit) and then had to wait it out for several weeks while Reeves and Warner execs made their final decision.
Ultimately, the choice came down to several factors: How do their eyes look in the mask? Have they acted in a rival superhero franchise? Does their physicality fit the suit? All these fall outside the remit of pure acting talent, a point we need to reiterate often in this business. Rejection is usually not down to a lack of talent but simply a reflection of your suitability for the role.
READ: 10 Stars on Dealing With Rejection
It also serves as a reminder to all actors striving for their own definition of mega-success: once the ephemera is stripped away, it can look very similar to the early years of acting. Nerve-wracking castings, self-doubt, and waiting for the call. And hopefully, the excitement of winning a role and the satisfaction of a job well done.
For more from Backstage UK, check out the magazine.