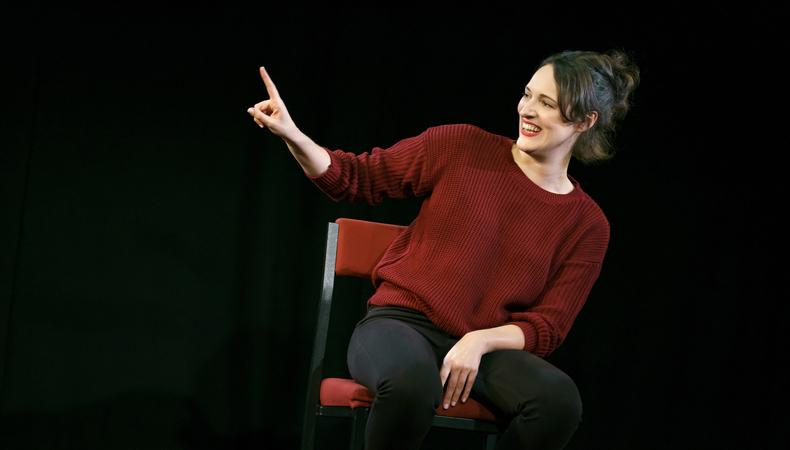 Summertime and the livin' is easy… Summer is in full flight and it's time to get out and about and experience all the city has to offer. On the menu for the second half of August is an exciting, summery mix of festivals, new theatre, and goat. Obviously.
Get to the front of the queue
It sold out almost immediately when tickets went on sale earlier this year, but in theory there are still ways to see Phoebe Waller-Bridge as Fleabag when it finally comes to the west end for a limited run starting 20 August. You can buy tix to the cinema showing on 12 September, enter the online lottery, or queue up to get one of the 33 standing tickets that'll go on sale for a tenner each day. (Assorted prices)
READ: What Every Actor Can Learn From Phoebe Waller-Bridge
Hooray – a new theatre!
A new London theatre is always a cause for celebration, so it's time to pop the fizz for Battersea Power Station's Turbine Theatre. The new but tiny 200-seater space will open on 22 August with a revival of Harvey Fierstein's landmark play, Torch Song. (£33)
Go behind the scenes
Over at the Curzon Mayfair on 27 August is a screening of The Souvenir, winner of this year's Sundance Grand Jury Prize. A semi-autobiographical drama, the film tells the story of a shy film student's first love affair. Director Joanna Hogg and stars Honor Swinton Byrne and Tom Burke will answer questions after the film. (£18)
READ: 10 Film Schools in the UK You Need to Know
Freebie alert!
Everyone loves a freebie, and when that means a chance to see the latest film for no money whatsoever, you can definitely count us in. 25 August is National Lottery Cinema Day – all you need to do is buy a lottery ticket and then book a free cinema seat via their website here. (Free)
Get your festival on
If you've never eaten a luke-warm goat curry while gyrating to Jamaican dancehall in the middle of a one London's poshest boroughs, you've clearly never experienced the Notting Hill Carnival. Europe's biggest street festival kicks off on August bank holiday weekend and is not to be missed. (Free)
For more from Backstage UK, check out the magazine.