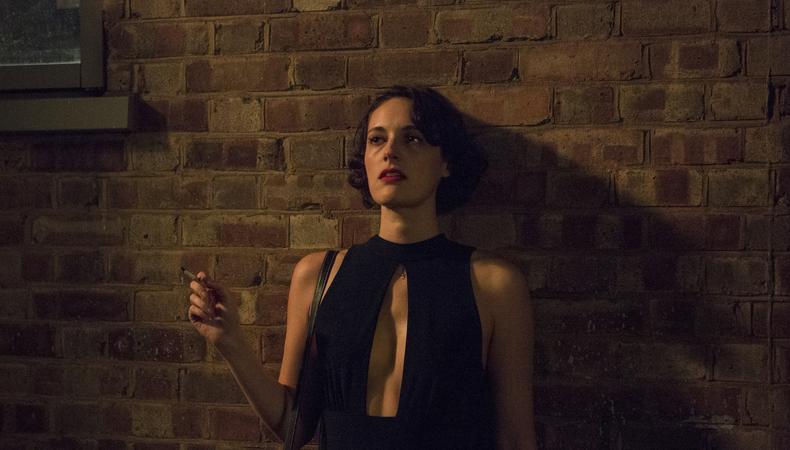 As Fleabag ends in the UK and Series 2 of Killing Eve hits the US, it's not easy to get away from the talents of writer, actor, and all-round icon Phoebe Waller-Bridge – but why would you want to? She's got a career to die for, talent to spare and has conquered the world while seeming to have stayed relatively sane. What can all actors and creatives learn from this one-woman phenomenon?
Write it
If it's not happening for you, don't give up but consider a rethink. Waller-Bridge had a moderately successful acting career, working on stage and booking the odd film part. She acted opposite Meryl Streep in The Iron Lady, played a lawyer on Broadchurch, and even did a stint on BBC One's daytime staple Doctors; yet none of these roles was setting the world alight. Then she started to write and create her own content, and everything changed.
Deciding she didn't need to wait for other people to spot her talents, Waller-Bridge took a more direct approach: you don't have to persuade a writer to hire you if you are the writer. Most famously, she created Fleabag, which started life as a 10-minute monologue before morphing into a one-woman play and a hit TV show. Then she rejuvenated the spy genre and Hollywood's perception of Sandra Oh with Killing Eve. So, if your forward momentum is stalling, consider creating your own content and opportunities.
RELATED:
Stay Loyal
When the BBC wanted a "name" to play Fleabag's uptight sister Claire, Waller-Bridge insisted on casting her drama school best-mate Sian Clifford instead. The pair had bonded on the long tube commute from RADA to Ealing, where they both lived. Clifford has said they had an unspoken agreement that whoever made it first would help the other one out.
Loyalty and friendship are recurrent themes in Waller-Bridge's career to date. Her best friend and DryWrite Theatre Company co-founder Vicky Jones is a regular collaborator – she also directed the stage version of Fleabag. And Waller-Bridge is soon to executive-produce Jones' script Run for HBO. Plus, there's Fleabag's godmother Olivia Colman, a friend since they worked in a stage production of Noël Coward's Hay Fever together. The life lesson here: look after your friends, and they may look after you…
READ: How to Speak Like a TV Actor
Be Real
Just like their creator, Waller-Bridge's characters are bold. Whether it's a fresh frankness about sexuality on Fleabag or reimagining the cat-and-mouse dynamic on Killing Eve, her scripts are funny, honest and original. Her characters sound like real people, yet are also distinctive. She puts women front and centre and revels in the weird and the wonderful, the murderous and mundane. No subject is taboo. The lesson: think differently and reap the benefits.
Try New Things
Waller-Bridge is all about arty, intimate character studies and out-there sex, right? Wrong. Well, wrong and right. She has a habit of confounding expectations – for example, by starring as a droid in the stand-alone Han Solo movie (Woody Harrelson says her involvement is the reason he accepted a role in the film). So, you might not be able to step into the latest Star Wars film, but you can get out there and take some creative risks.
Mix it up
Waller-Bridge may now be known as a writer but she's still very much an actor. She's the lead in Fleabag, she's starred in various Hollywood films, and she'll have a recurring role in Run alongside Domhnall Gleeson. There are even rumours she's doing a bit of script doctoring on the latest Bond film. She defies expectations by mixing it up, having fun and avoiding being stereotyped. Fleabag the Opera, anyone?
Know When to Stop
Audiences may want more Fleabag but its creator isn't going to give it to them. As with Fawlty Towers, the world got two perfectly formed series and no more. Leaving a project at its peak is a classy strategy to maintain a long and successful career.
For more from Backstage UK, check out the magazine.